Explore Our Programs
Our 15 post-secondary programs deliver the industry-standard techniques and applicable skills you need to start a rewarding career in acting, animation, film and television production, screenwriting, programming, makeup, sound, digital, game, or VR/AR design.
After Graduating from VFS
Armed with in-demand skills & industry knowledge, VFS graduates join a cohort of creative professionals that become industry leaders. In 2022, alumni were credited on all top 10 domestic grossing films, 5 of the 10 best-selling games, and 9 of the 15 most streamed shows.
890 nominations and 204 wins at the Oscars, Emmys, Golden Globes, & Game Awards
Global reputation with 45% of international students
Alumni credited on all 10 of the top films of 2022, grossing over $4 billion
Alumni Success
VFS alumni are some of the most sought-after and successful actors, artists, creators, and storytellers in the world of entertainment and media arts. They work on the biggest blockbusters, games, digital products, and brands. They are celebrated at the Oscars, Golden Globes, Emmys, Game Awards, and more. Our alumni are truly shaping the industry, having worked on the top entertainment properties of 2019, totaling more than $19 billion in worldwide revenue.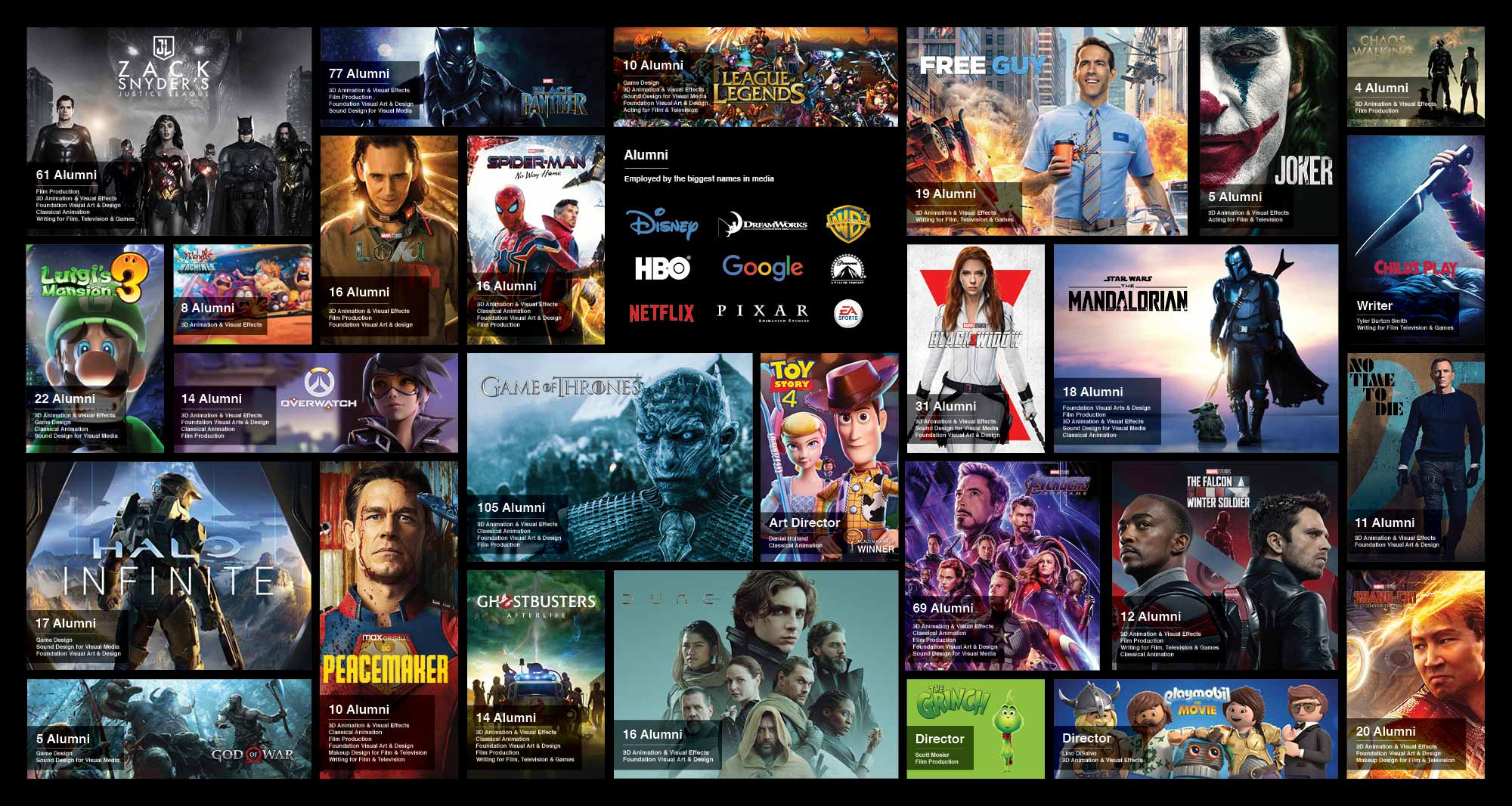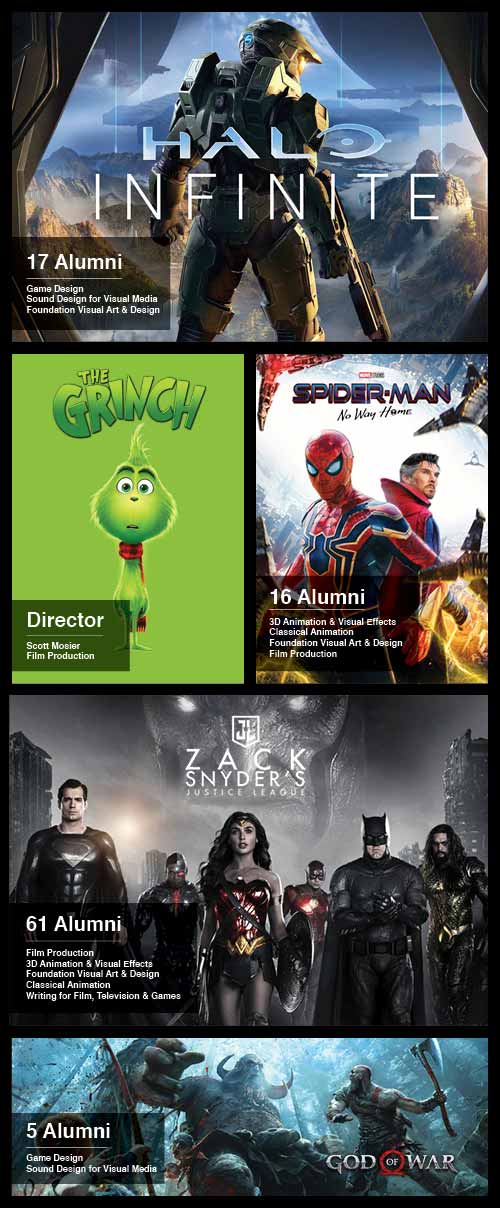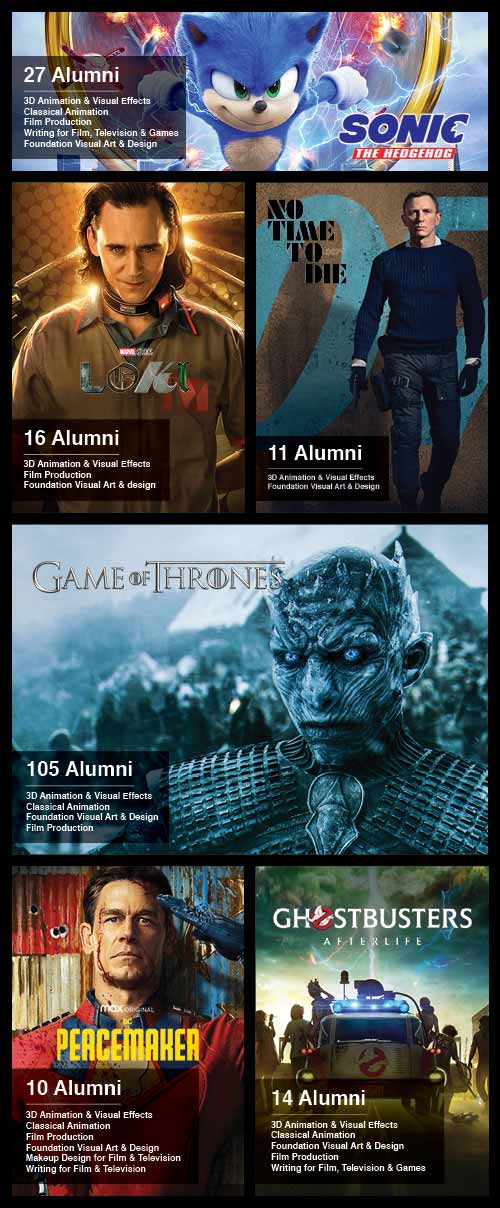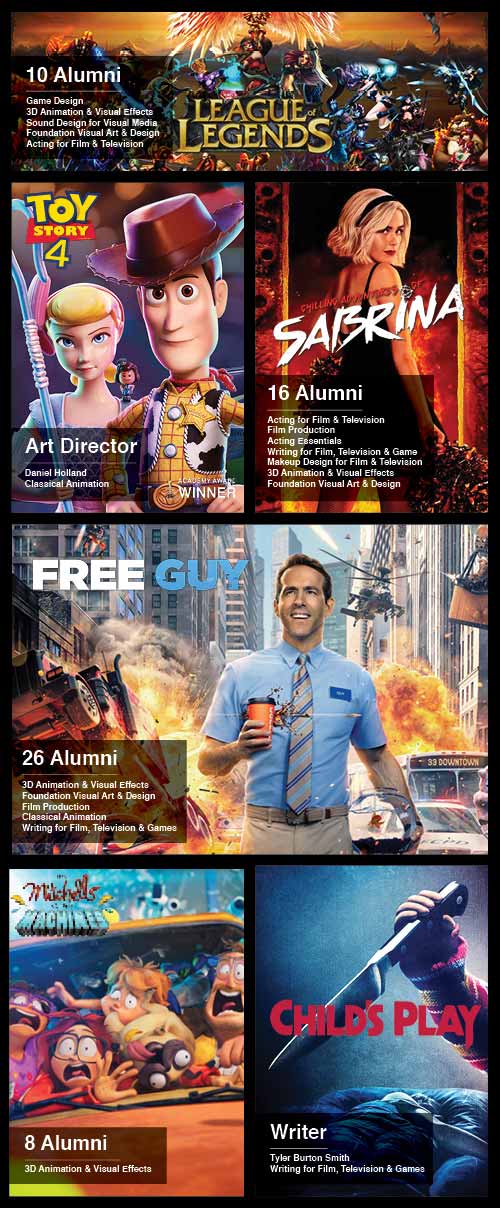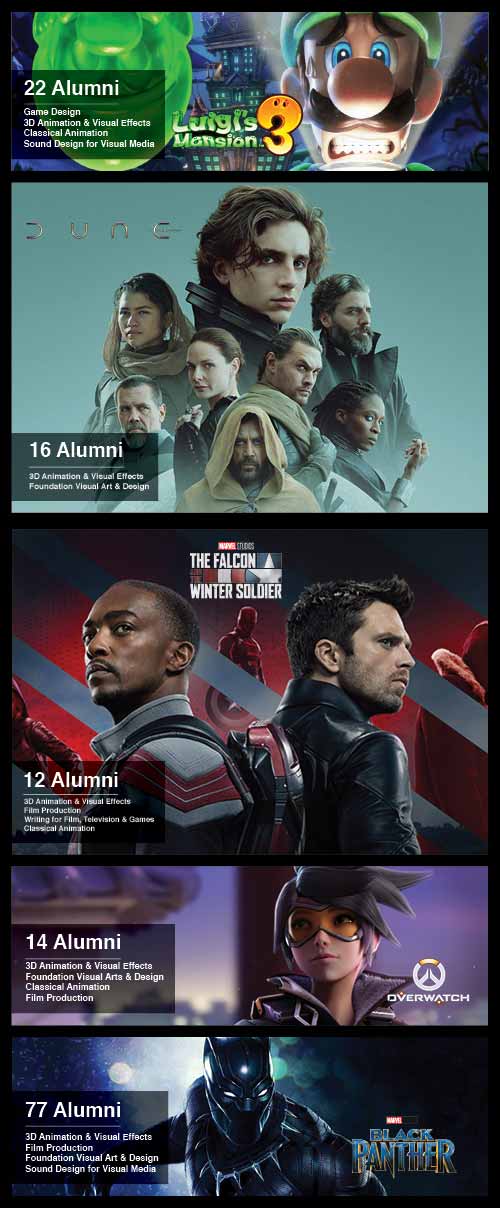 Signature Facilities
Located in the heart of downtown Vancouver, B.C., our eight campuses offer workshops and production spaces, film sets, studios, screening rooms, theatres, a 280-degree green screen room, motion and performance capture facilities, and 24/7 access to computer labs with industry-standard software.
VFS Facilities
From our 8 state-of-the-art campuses boasting 150,000 sq. ft. to one of the largest performance capture studios in North America, VFS facilities offer students unparalleled access to the tools they'll need to execute their creative visions.
One-Year Education Model
VFS's unique, accelerated education model balances intensive and industry-led theory with direct production experience. Students are ready to become entertainment and creative media arts professionals in just one year. With award-winning faculty and mentors from top studios and companies, VFS constantly adapts its acclaimed curriculum to meet the evolving demands of the industry.
Your Year at VFS
For 12 fast-paced months, you will be completely immersed in your field of study, getting crucial production experience doing the things you love most. Listen to what students are saying about the intensive transformation they underwent during their year at VFS.
Sign up to VFS Premiere and be the first to receive the latest exclusive content, news, and special offers from Vancouver Film School — straight to your inbox.