Join us for a chance to win a full-tuition sponsorship for your guest and a 4 day Vancouver getaway package for you.
We're so proud to celebrate 10 years of incredible success for Vancouver Film School in Latin America! In the past decade over 1,000 creative students from this region have gone on to great success through VFS. We believe in the talent in our Latin American communities as they have grown in size and support over that time.
We're inviting VFS Alumni to this special celebration, and we want to extend this invitation: we're asking to bring one creative candidate with you to this amazing event.
Where:
2da. Seccion del Bosque de Chapultepec
Mexico, D.F.
Date/Time:
April 7, 2018
10 a.m. - 1 p.m.
RSVP Deadline:
April 3, 2018
Contact:
Eilin Vera Moreno
5661 2704 | 5661 3397 | 5661 3875
Your guest could win a full-tuition sponsorship.
We're looking to grow the Vancouver Film School community, and who better to turn to than our world-famous alumni network to help find the very best candidates!
We're asking you to find a creative individual who you feel would be a VFS guest in any of the 5 programs listed below. Register yourself and them for our 10-year celebration and they will be eligible for a full tuition sponsorship- something that could change their life forever!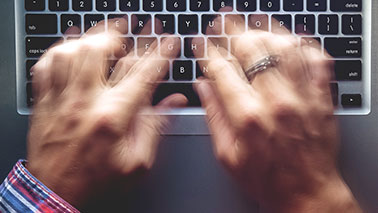 We're celebrating you, too!
In addition to joining us for the celebration there's a bonus for you, too: You'll be entered into a draw for a weekend getaway package in beautiful Vancouver, BC. 3 nights, 4 day stay for 2 people in May 2018.
The Vancouver getaway package includes:
Registration for this event is now closed.