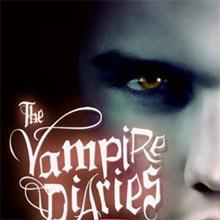 Vampires have been feasting on TV audiences since Buffy could sling a stake. With all the attention book series like The Vampire Diariesand Twilightare getting, it must be an actor's dream come true to land a role in a TV adaptation and get this level of exposure.
Acting for Film & Television grad Sara Canning is no stranger to success (and she introduces her friends to it too!):  she's appeared on Smallville,portrayed Nicky Hilton, starred in a Lifetime TV feature, and added her talents to the Slapshot film franchise.
Most recently, Sara landed a recurring role on The Vampire Diaries, which will be airing on CW this fall. We checked in with her to see how things are shaping up on this exciting new project.
Hi, Sara. First of all, congrats on landing a role in The Vampire Diaries. How did it all happen?
Sara: Thank you! I auditioned for The Vampire Diaries in February - for three different roles. Landing the pilot was huge for me for a few reasons:  firstly, it was a great script written by Kevin Williamson and Julie Plec, who are both fantastic. It was the first pilot I'd ever been a part of. Also, right before auditioning for The Vampire Diaries, I'd been banking on another job, which ultimately didn't work out, and I was really disappointed. But along came this pilot with an awesome cast and production team, and the possibility for a great opportunity. It was the ultimate reminder that things happen for a reason. Needless to say, I was through the roof when The CW announced The Vampire Diarieswas a part of its fall lineup!

Can you tell us about your character? How do you prepare to play "Jenna Moyer"?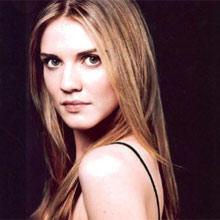 Sara: I play Jenna in the show, the young aunt of the lead character, Elena, and her brother Jeremy.  I already love her. She is essentially learning to be responsible for the first time in her life. She's cool, she's smart, she's balancing a lot in the series, and dealing with a struggle beyond her years. I remember being a kid and really looking up to my older cousins, my mother's youngest sister, and young aunts of my friends. I'm pulling bits of those rad women into Jenna's character.
There's so much hype surrounding The Vampire Dairies and Twilight. Has that affected you at all, in terms of your work as an actor or in your private life?
Sara: There is a lot of hype around vampires right now. The way I see it, there's always been intrigue surroundings vampires - maybe we're going through a phase as an audience, finding such appeal and romance in wishing the imaginative into reality. When it comes to my work as an actor, that's just fun. It makes for a good story. Regarding my personal life, everything remains peaceful thus far!
Your IMDB.com page shows your latest feature work is a film called Black Field. What can you tell us about this project?
Sara: Black Field is a Canadian independent film by Danishka Esterhazy. It's a gothic historical drama, a love triangle set in the nineteenth century in Manitoba. I played a Scottish homesteader.  It proved to be a very challenging role. It was beautifully shot and directed, a true passion project. I'm extremely proud of that film and everyone who made it happen.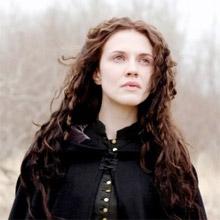 What's coming up for you? More Vampire Diaries?
Sara: Yes, right now The Vampire Diaries is my only focus. We've just started shooting the series, so we're all looking forward to it premiering in September.
The last time we interviewed you, you stressed the importance of training to stay on top of your game. How have you been polishing up your skills lately?
Sara: I continue to take classes. Before leaving Vancouver, I was working with Andrew McIlroy. I'm also training here in Atlanta. On a personal level, I'm being much more specific with scene choices and every moment that I spend on camera. That's been a large part of my learning process. I've had the good fortune of playing many different characters over the past year, and I think with each one I've become more and more curious, and more adamant that I give them the fullest life possible.
Join The Vampire Diaries' Facebook group here. 
Learn more about this series on The CW's website here.