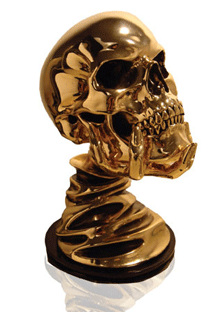 Congratulations to the students, grads, and faculty of Entertainment Business Management, Writing for Film & Television, Makeup Design for Film & Television, Digital Design, Film Production, Acting for Film & Television, and everyone else who took part in the creation of The Little Mermaid.
Part of Compendium IV: Psycho Princess, this project was honoured as Best Short at the world-renowned Screamfest LA Film Festival this past weekend -- something we were anticipating since we announced the screening earlier this month.
We'll have the full scoop very soon, so stay tuned!
Itching to see a glimpse of The Little Mermaid while the short makes the festival rounds? Check out the teaser, courtesy of Digital Design grad Kim Oxlund.
Update: We've created a two-part blog post with tons of behind-the-scenes info about The Little Mermaid. Read Part One, focused on the producers' point of view, and Part Two, which looks at the makeup and writing.