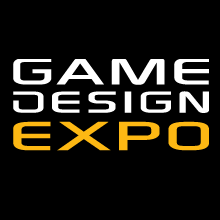 Game Design Expo 2012 is rapidly approaching -- January 21-22 is just a month away!
As this year's speakers prepare their presentations on everything from "Dynamically Created Content in The Elder Scrolls V: Skyrim" to "Creating Cohesive Combat Systems" to "Competitive Multiplayer Design for iOS", we're getting excited for a weekend of game design fun and insight.
After three years of offering talented women a great opportunity to bring their game design skills to the next level, the full-tuition Women in Games scholarship to the Game Design program at VFS is back. Application details will be announced at the Sunday, January 22 Open House inside VFS's new Game Design campus.
PLUS: There will also be a host of industry-sponsored scholarships (for women andmen) from G4TechTV, Radical Entertainment, Slant Six Games, Annex Pro, and BigPark.
Register to attend, if you haven't already!
There will be more Game Design Expo news as we get closer to the sixth annual event. To stay in the loop, follow @GameDesignExpo on Twitter and "like" the Facebook page!