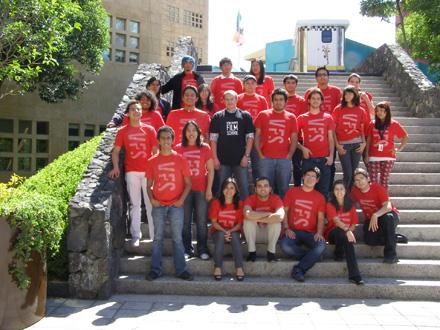 Last month, Vancouver Film School offered aspiring animators in Mexico the opportunity to experience VFS for themselves, through an Animation Intensive at Tecnolόgico de Monterrey. This five-day workshop, led by our own faculty of industry professionals, offered a taste of VFS's Classical Animation and Digital Character Animation programs.
The students were exposed to animation fundamentals and shown ways to apply them in traditional and digital environments while learning some incredible new tools and exercises that will help them grow their skills and expertise. We were thrilled to be able to bring this particular opportunity to Mexico for the first time and the students seemed pretty happy to have us as well - the program sold out! We also received some very positive feedback about the event from some of the students who attended.
"It was a great experience," said Guillermo Campos, who told us that he learned a lot and was shown aspects of animation that he had never taken into account before. "This will now make it easier for me to improve my animation skills," he said.
Joel Hernández told us that the experience was really useful - not only the technical side but the artistic aspect as well. "The professors were really prepared and have the experience necessary to provide us with helpful feedback," he shared.
Check out the photos below to see the students in action!
Learn more about our 2012 Summer Intensives beginning in July.