Digital Design
Entry-Level Online Workshops
Evolve your skills. From portfolio to career development.
Whether you have prior training in a related field or no experience at all, our entry-level online workshops have everything you need to take meaningful steps towards portfolio development for post-secondary study and your dream career. We welcome enthusiasts, high school students, mature students, and anyone looking to make a career change. Developed by VFS's team of industry professionals, these workshops will give you insight into what the Digital Design program at VFS can help you achieve.
Regular rate:
$150
Workshop Duration:
3-day course, start at 1 p.m. PST (1-2 hours), plus self-paced assignments
**Students must confirm they are at least 16 years old at the beginning of the workshop in order to register.
**Please note that courses may be cancelled at any time due to low enrolment. Upon cancellation, registrants will receive a full refund.
Intro to Cinema 4D (online)
This course is for everyone new to Cinema 4D who wants to learn how to integrate 3D into their workflow.
You will learn how to create a 3D project from scratch, and build a motion graphics 3D workflow that follows modeling, texturing, animating, and rendering.
Throughout this course, you will learn how to use industry-standard techniques and the latest tools that will help you understand and integrate Cinema 4D into your work, whether you're a designer or a 3D artist learning a new tool.
Learning Outcomes – Participants will:
Learn the basics of Cinema 4D R21 – interfaces and navigation.
Use deformers with primitives to model objects.
Create and apply materials.
Add animation, and understand how to use keyframes, power bar, and timeline.
Render applying best practices to showcase their 3D project.
Requirements:
Cinema 4D & Adobe Creative Suite
Computer with dual monitors (recommended), microphone, and camera (optional)
Stable Internet connection
For system requirements, click here.
June 17, 24 & 30, 2020 – **ONLINE workshop**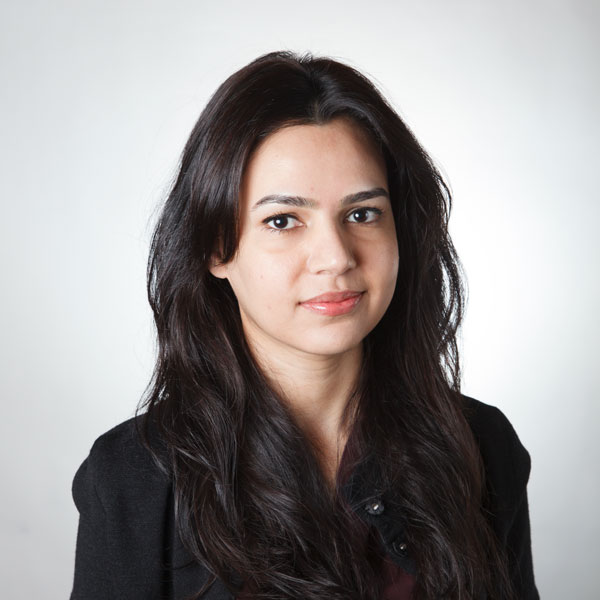 Nida Fatima
Senior Instructor/Industry Relations Lead
Nida Fatima is a storyteller, motion graphics artist, and educator. She received her Bachelors in Fine Arts at the School of the Art Institute of Chicago, and now works in Vancouver. Nida has worked on motion and interactive projects for major brands that include Science World, Air Canada, Telus, BC Children's Hospital, Parks Canada and Vancouver Aquarium.
Artwork by Jay Lee, VFS DD33 graduate, 2016