The Performer's Mindset
Online Workshop Series

Learn how to sharpen your mindset and prepare for the future of the creative industry.
In partnership with The Performer's Mindset, Vancouver Film School presents a series of online workshops that will have you explore the future of the entertainment industry and how you can prepare for it.
We invite aspiring creatives, graduating students, alumni, artists, and athletes in a journey to gain tools to strengthen your mental game and unlock your potential.
Cost:
$650
"Bring a Friend" 2-pack: $550 per participant
Workshop Duration:
4-day course (Saturdays & Sundays over consecutive weekends)
12 - 4:30 p.m. PST
The workshops are 4 hours long with a 30-minute break
Location:
Online
Requirements:
Computer, microphone, and camera (optional)
Stable Internet connection
Saturdays & Sundays, January 23, 24, 30 & 31, 2021 – **POSTPONED**
This workshop is currently postponed. Sorry you couldn't join us.
Sign up to VFS Premiere and be the first to receive the latest workshops, events, news, and special offers from Vancouver Film School.
If you have any questions, please contact: industryworkshops@vfs.com
Preparing for the Future of the Creative Industry (online)
The industry is changing and evolving. Some of our old tools may not seem to work anymore. The Performer's Mindset believes that, after we regain our stable footing, we can move from survival mode to figuring out how we can be at our best consistently and in all phases of our performing lives.
We all need to adjust to this new normal. We all need to "pitch" in our respective crafts. We can all learn from each other (artists, athletes, and executives alike). And the future will be here before we know it. How do you want to BE when that moment arrives?
Whether this is the first time being a part of our community or you simply want tools to go deeper, we look forward to bringing our team (virtually) to Hollywood North.
Day 1: The New Normal
The industry looks different from a year ago. What specifically has changed?
How we can reframe our relationship to what is expected of us.
How to infuse our creativity and ourselves into auditions and call-backs (and beyond).
Technology as our ally and not our enemy.
How do we navigate the new normal?
A framework to help us create consistency.
Tools and best practices that support our artistic journey.
Addressing anxiety and nerves and the unknown.
Sustaining focus in a time where everything demands our attention.
Day 2: The Art of Pitching & Our Personal Brand
The essential questions which allow us to pitch anything (pitching ourselves, pitching stories, shows, books, and products).
How to get ready for a pitch.
How to make sense of our experience in the room.
What is your version of a pitch if you are an animator / work at a corporate office / pitch to a boardroom / production studio.
How do you build your personal brand?
Essential questions before you get started.
How these questions impact every tool you will use and create.
How to make sense of feedback (including criticism).
Mindset tools to choose and evolve as we progress.
Day 3: The Artist's/Athlete's Edge
What artists can learn from athletes & what athletes can learn from artists.
What success looks like over time.
Gaining a competitive edge.
A strong mental game can change everything.
How do you go deeper? Best practices.
What does Recovery look like for sustaining success?
How we think about failure and mistakes?
Does Rise and Grind have a place in our future?
What does mental toughness have to do with vulnerability?
Day 4: The Future of Our Industry
What are we learning from casting, showrunners, and directors about where things are headed?
How can we sustain best efforts while working in isolation?
How do we navigate the new logistics that come from working over Zoom and on set with COVID-19 protocols?
How can we collaborate at our best as things continue to evolve?
And much more!
Saturdays & Sundays, January 23, 24, 30 & 31, 2021 – **POSTPONED**
This workshop is currently postponed. Sorry you couldn't join us.
Sign up to VFS Premiere and be the first to receive the latest workshops, events, news, and special offers from Vancouver Film School.
About The Performer's Mindset
We work in television, movies, at universities, in acting schools, and with sports teams. Many of us are parents, partners, doers, and thinkers who want to be the best in our fields while investing in the people and things that bring us joy... much like you.
We train performers from across many different professions – from college to professional athletes, from corporate clients to individuals, from those on stage to those on air. We also work with artists across different mediums, including: actors, writers, showrunners, directors, casting directors, improvisers, comedians, clowns, musicians, and graphic artists – each one utilizing these same Mindset principles and tools. These aren't just applicable to business and craft they are applicable to life.
WE BELIEVE MINDSET IS THE KEY TO:
Unlocking our creativity.
Strengthening our confidence.
Addressing how to avoid overwhelm and burnout.
Being present to what is actually happening, moment to moment.
Setting ourselves up for success, both now and in the future.
Click here to learn more about The Performer's Mindset.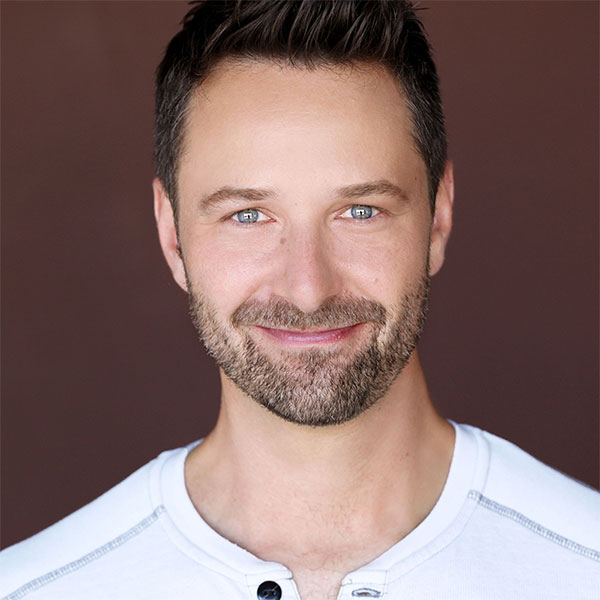 Joe Towne
Founder & CEO of The Performer's Mindset
Joe Towne is an award-winning writer and director who got his degree in Acting from the University of Southern California. He's been a coach for the past 19 years for both businesses and performers – some of whom are selling that product you just bought or starring in that movie you "Netflixed" last night. This work compelled him to write a book about how our inner reality affects our outer experience, which led him to be a guest on the Dr. Oz show.
As an actor, he has worked with people like Jennifer Love Hewitt and Hillary Swank, and you can see him opposite Rebel Wilson in Isn't It Romantic, which premiered in February of 2019. The Actor's Mindset program has been offered in Los Angeles (both independently and at The Aquila School), at USC, UCLA, and Vancouver Film School.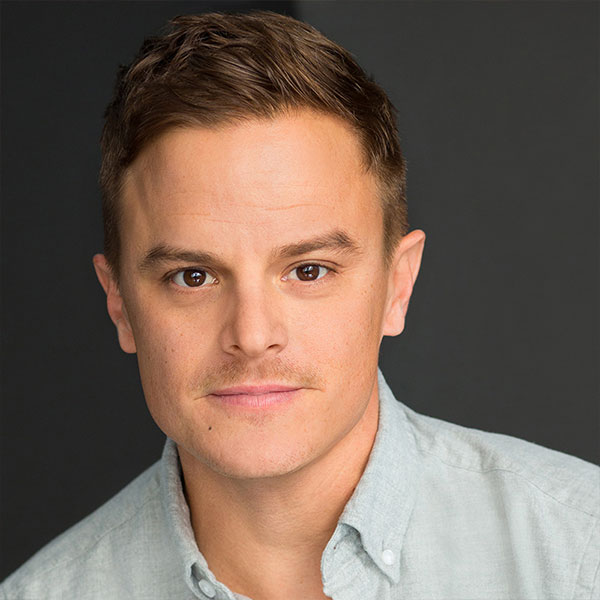 Eric Hunicutt
Curriculum Advisor & Co-Presenter at The Actor's Mindset
Eric Hunicutt is a director, performer, teacher, and performance coach. In Los Angeles, he was a member of the teaching faculty at Steppenwolf Classes West and Warner Loughlin Studios. He's taught acting and improv at numerous theatres, studios, and university programs. He currently works at the Savannah College of Art & Design in Savannah, Georgia, as a Communication Coach for students and faculty.
Yogi Roth
Co-Presenter at The Athlete's Mindset
Yogi Roth is a storyteller seeking and uncovering the humanity in sports around the globe. Yogi is a Pac-12 Networks college football analyst, award-winning filmmaker, scholar, New York Times best-selling author, accomplished coach, motivational speaker, media personality, and podcast host. He holds degrees from the University of Pittsburgh and University of Southern California.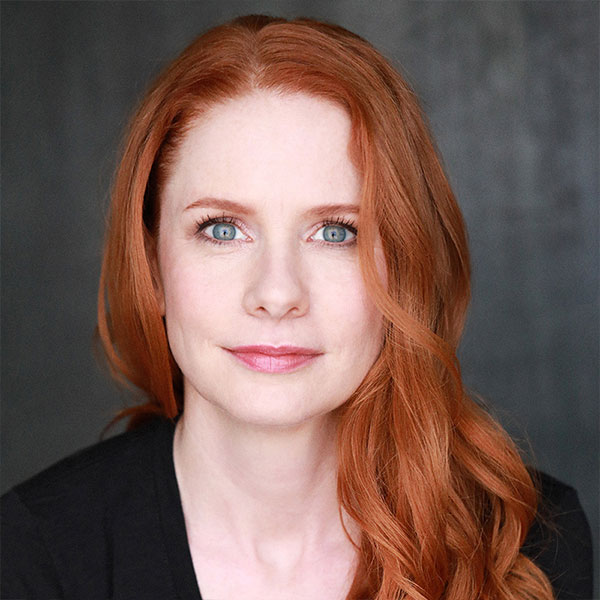 Hillary Tuck
Co-Head of Curriculum & Co-Presenter at The Performer's Mindset
Hillary Tuck has been a working actor since she was 14. She has been a series regular on several shows including Honey, I Shrunk the Kids, and has appeared on Grimm, NCIS, 90210, Family Guy, and Bosch. She recently appeared in Sorry For Your Loss with Elizabeth Olsen. Hillary has been an acting teacher and on-set coach since 2014 at Warner Loughlin Studios, coaching actors on shows like Fox's The Exorcist and ABC's Grey's Anatomy.
Samantha Lemole
Co-Presenter at The Performer's Mindset
Samantha Lemole is an actress, coach and producer. She has been a part of the Actor's Mindset program from the beginning and is excited to join the expanding group of artists bringing a new approach to performance around the globe. Samantha has studied with Howard Fine, Warner Loughlin, Stan Kirsch, and at the Lesley Kahn Studio. Her film and television credits include Beverly Hills 90210, CSI, Swingers, Legally Blonde, and Inherent Vice.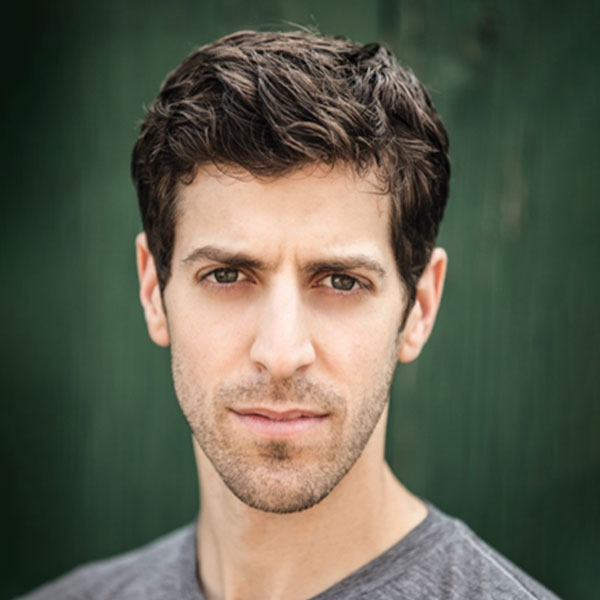 David Reale
Co-Presenter at The Performer's Mindset
David Reale is an actor, teacher, and coach living in Toronto. For the past 20 years, he has worked on stages across Canada, and in film, television, and animation in Canada and the U.S.  He spent eight seasons on the show Suits, is a recurring character on The Boys and American Gods, and played Charlie Cole in the Ubisoft video game franchise Tom Clancy's Splinter Cell. He also writes and performs with the sketch comedy outfit Elephant Empire.