It's happening! We are beyond excited to announce the launch of VFS's brand-new THE BLOG.
THE BLOG is your source for everything VFS - from on-campus & abroad news, industry insights and perspective. We celebrate the success of our students, faculty, alumni & industry partners from all corners of the galaxy.
VFS has launched creative careers for 35 years. Our industry-standard curriculum is taught by industry professionals who are doing that very same thing for a living. We'll catch up with these alumni from far and wide into the creative galaxy as they give us front-line experiences from their respective professions.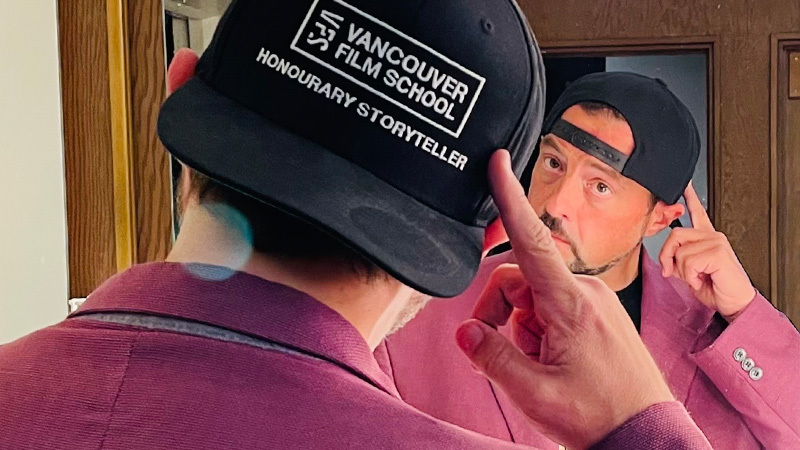 Kevin Smith joined us in Vancouver to talk about how VFS helped him to Just F@#king Create.
We'll also touch base with our faculty; they too share deep roots in the creative industries, staying on top of all industry shifts so that they may impart an ever-evolving training to the next generation of creative talent. What lies ahead in the creative media arts? Our faculty knows.
THE BLOG is a place where you will get the VFS perspective from our School of Animation, School of Film & Television, and School of Games & Creative Technology. It is written by us and occasionally by industry guest writers for established & aspiring creatives, with exclusive insight from our professional industry contacts.
Some incredible stories are lined up for you.
Stay tuned!
Back to THE BLOG homepage