Creative Economy
VFS's signature programs and facilities are at the heart of a creative economy worth $3.4 billion in B.C. alone. From film production and 3D animation to game, digital, and VR/AR design, VFS is helping shape the entertainment and media industries' transformation. In 2021, VFS alumni were credited on 8 of the 15 highest grossing films and on 5 of the 10 best-selling video games worldwide, in a global industry set to generate US$2.1 trillion in revenues in 2021.
Alumni Success
Vancouver Film School grads are some of the most successful and sought-after professionals in the entire screenwriting industry. You will find our alumni working all over the globe, pushing boundaries, discovering new frontiers, winning all kinds of awards and honours, and leading today's creative economy.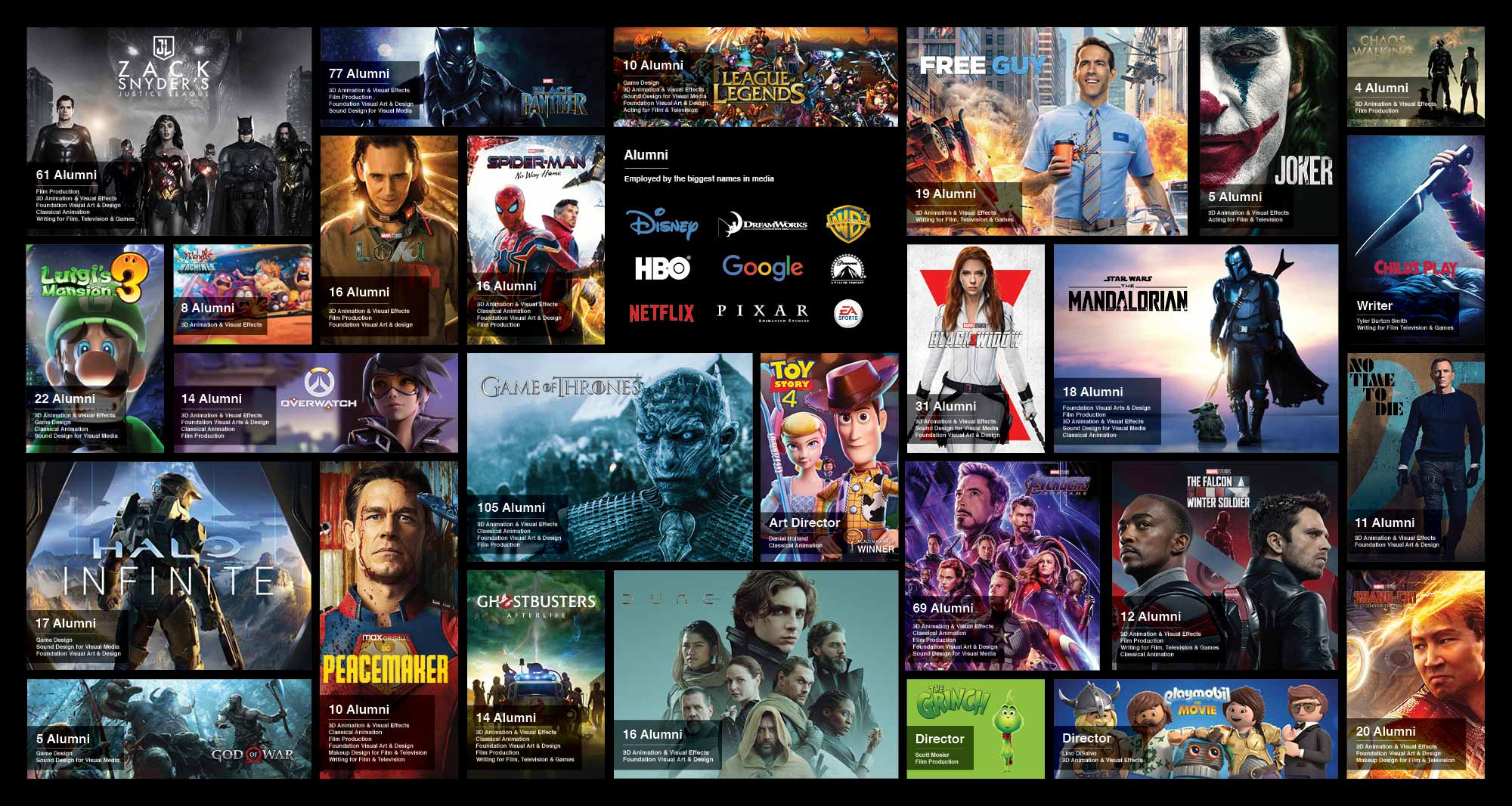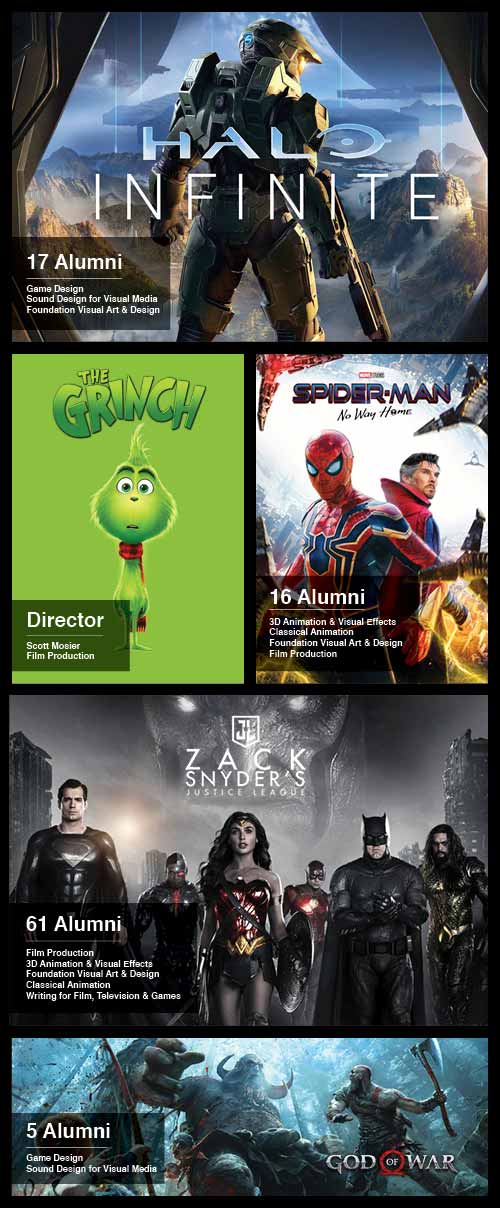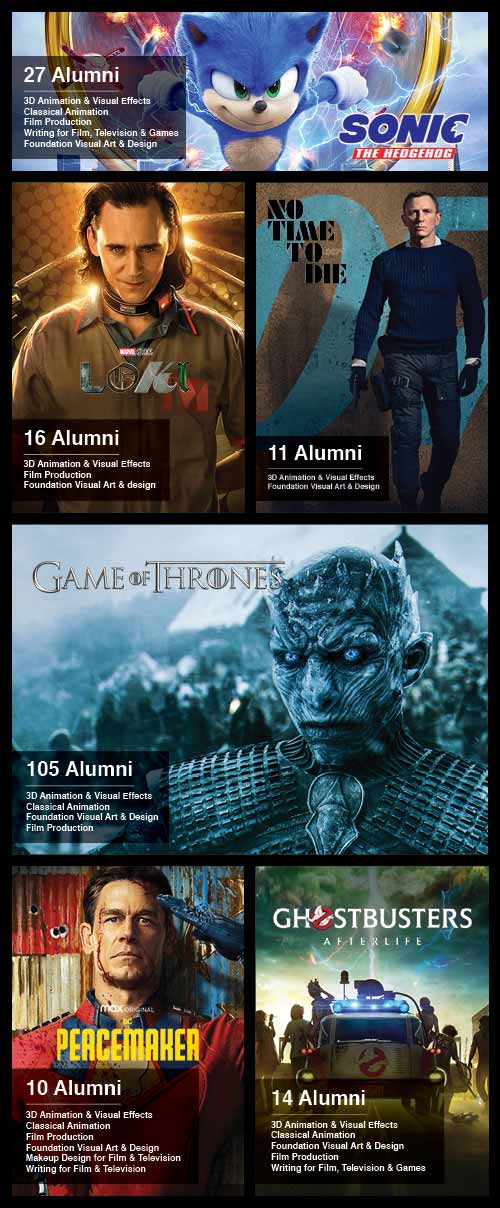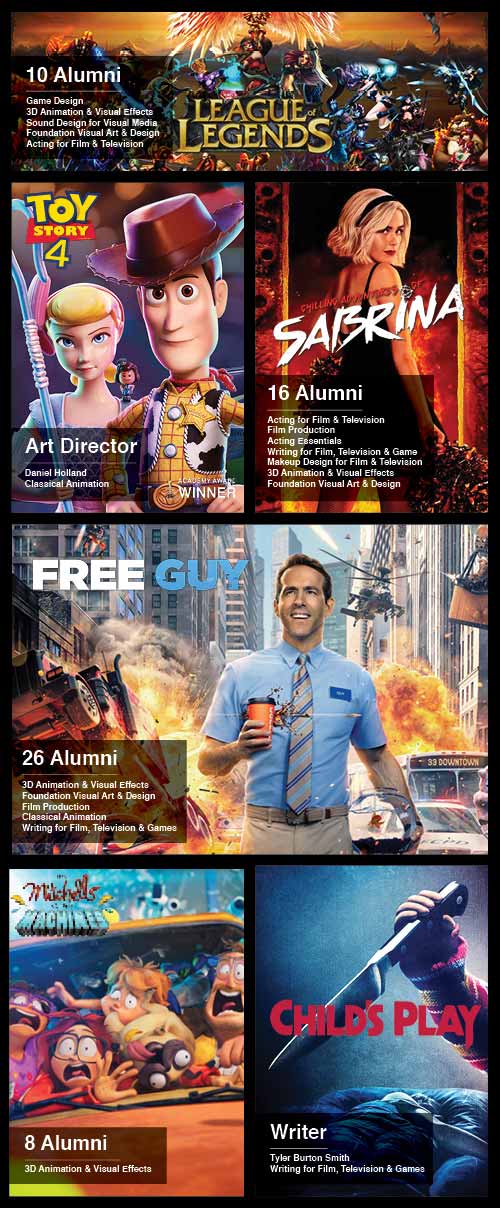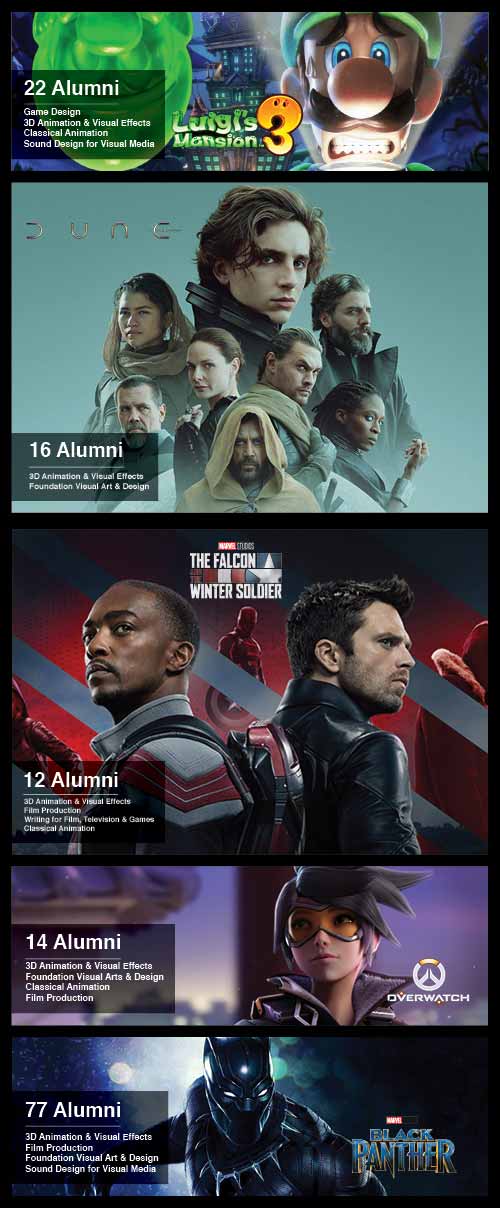 I attended VFS in 2010 and can't say enough good things about this program. The courses here helped me develop many of the skills and tools that are often overlooked when trying to break into screenwriting. Great teachers and community.
Tyler Burton Smith
Writing for Film, Television & Games Graduate
Writer of Kung Fury 2, Boy Kills World, and Child's Play
Such an amazing school! The Writing for Film, Television & Games program is brilliant. Teachers are very supportive and course content is superb. Loved my time here!
Jillian Mannion
Writing for Film, Television & Games Graduate
Writer on Blood, Sex & Royalty and winner of the Best Long Running Series Award from the WGGB for River City
I attended looking for a way to get a firm grasp of the base principles of good storytelling in a variety of mediums, and was very satisfied with the results. I personally thrived in this highly structured and intensive program.
Zachary Pope
Writing for Film, Television & Games Graduate
Narrative on The Necromancer's Tale and QA Specialist at DYSYS
I graduated from the Writing for Film, TV and Games program in 2022, and this school changed my life. I always knew what I wanted to do, but it was VFS that gave me the skills and confidence to do it. The staff are kind, friendly and always willing to go the extra mile to help out.
Daniel McGrath
Writing for Film, Television & Games Graduate
Script Reader at The Golden Script Competition
VFS has been the greatest experience of my life. I not only developed an amazing creative skill to tell stories but I learned how to work as a team player with other incredible writers. My native language is Spanish, so I also developed a sense of confidence while writing and working in another language.
Antonio Barrón Toro
Writing for Film, Television & Games Graduate
Storyteller at Taringa!
A VFS Writing for Film, Television & Games Education
In 12 months you will graduate with:
A diploma in Writing for Film, Television & Games
A diverse portfolio of your work, designed to open doors
Access to the VFS Alumni Directory & Job Board
Industry connections that will help guide your career
Develop fundamental skills in visual storytelling, structure, character, format, and genre.
Commit to story and character development for your first feature screenplay.
Workshop the first drafts of your feature and TV scripts.
Specialize in film, TV or games writing, and begin work on your final project.
Electives include writing for comics, video games, and writing for commercials.
Complete drafts of your final feature film script or TV pilot for your final project, and polish it through intense workshopping.
See Full Course Description
View Faculty
Specializations
In the final half of the year, students choose to focus one of the three specialized streams below for their final project.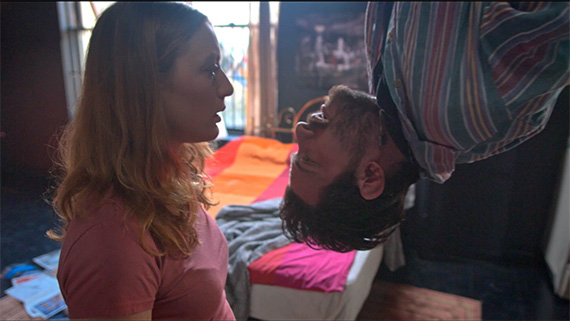 Writing for Feature Films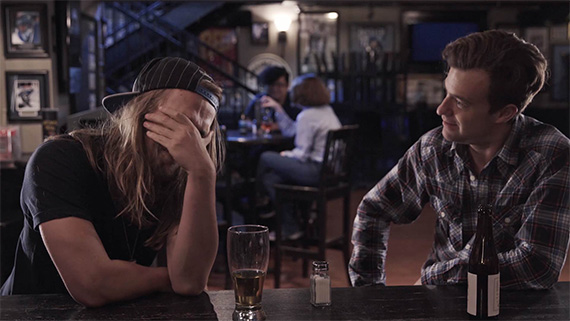 Writing for Television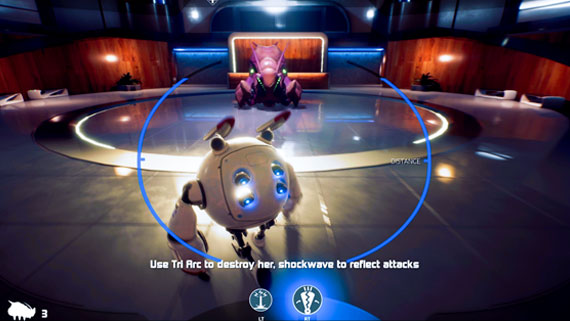 Writing for Games
To make sure you have accurate admissions information please select your region based on country of citizenship.
Tuition
Select Your Region
Start Dates
Select Your Region
How to Apply
Request Info
Requirements
You will be asked to submit one of the following along with your application. Your advisor can help with selecting the best option.
Write a one-page (maximum) synopsis. Provide the genre and use references to other movies, television shows or games to explain how you would write the project. Explain the concept, vision, or idea. In addition, provide a minimum of two and a maximum of four other creative writing samples in their original form (maximum 20 total pages). You'll find information on how to send your work in the application form, or you can ask your Advisor.
When you talk to your Advisor, let them know that you've completed the Foundation program and they will put a copy of your diploma in your file for you.
For more about
language requirements
and other information for international students, visit the
International Students page.
Student Work
While training at VFS, students are immersed in the Writing for Film, Television & Games industry, and spend a lot of hands-on time creating professional-quality work. And, nothing is a greater testament to the incomparable industry resources and career preparation that define VFS's education model, than the top quality work our students produce. Here, a portfolio of outstanding work is just the beginning. Just take a look.
Industry Partners
VFS doesn't just teach you about the industry, it IS the industry. With veteran instructors, mentors and an education Advisory Board recruited straight from the professional world, we are able to constantly update our award-winning curriculum to keep up with an ever-evolving industry. Plus, students also have lots of opportunities to connect and network with industry leaders during special workshop sessions, training presentations, and industry social events hosted by VFS.
Campus Life
Your year inside Writing for Film, Television & Games will put you in close contact with students in a host of other VFS programs, from actors and filmmakers to makeup artists and animators. This downtown campus features near round-the-clock access to computers, production space, and an extensive library of screenplays. You'll also be surrounded by the city's best cafes, restaurants, and cultural attractions – not to mention some of the leading film and television production studios.
FAQ
We're here to help you submit an application that best reflects your abilities, and gives you the best chance of being accepted. We've helped thousands of people complete a single year at VFS by answering questions like these:
Application Tips
What does VFS look for in an application?
Can I apply if I haven't met all the requirements yet?
What does this part of the application form mean?
Expenses
How much does my program cost?
Can I pay in installments?
How much will I need for living expenses in Vancouver?
Logistics
How do I get to Vancouver?
Where will I live in Vancouver?
Do I need a visa?
Sign up to VFS Premiere and be the first to receive the latest exclusive content, news, and special offers from Vancouver Film School — straight to your inbox.