Digital Design
Online Certificate Course
Build your motion graphics skills and create a powerful portfolio.
Register for VFS's Digital Design Online Certificate Course to gain experience in design for visual media and acquire the prerequisites for Vancouver Film School's one-year, full-time programs.
We welcome enthusiasts, high school students, mature students, and anyone looking to make a career change. When you finish an online certificate course at VFS, you will receive a digital certificate of completion confirming your experience.
**Students must confirm they are at least 16 years old at the beginning of the course in order to register.
**Please note that courses may be cancelled at any time due to low enrolment. Upon cancellation, registrants will receive a full refund.
To meet your industry instructor(s), click here.
If you have any questions, please contact: industryworkshops@vfs.com
Introduction to Motion Graphics (online)
This 7-week course will teach you the motion graphics tools & techniques to make eye-catching designs in Adobe After Effects. First, you will explore the foundations of effective vector-based compositions, shape layers, and paths. Then, you will learn different methods of 2D animation, including manually animating with keyframes, understanding the Graph Editor, changing speed with time remapping, and looping with expressions.
Next is compositing, the combining of visual elements from separate sources and masking out areas of an effect. Then, you will learn how to create an animated logo and design & animate titles and call-to-action elements like a 'Subscribe' button for social media content. You'll complete the course by rendering your 1-minute motion graphics video project for presentation.
Learn the tools and techniques of Adobe After Effects, including industry terminology.
Explore the foundation of 2D design in Adobe Illustrator and learn how to import art assets.
Identify motion graphic techniques in video editing, including animating text and vectors.
Create motion graphic content for social media.
Explore how to work with layers & keyframes and apply effects.
Render a project that can be used for your professional portfolio and post-secondary application.
Computer with dual monitors (recommended), microphone & camera (optional)
Stable internet connection
Adobe Creative Cloud (Illustrator & After Effects) (latest version recommended)
Students are not required to have any previous training or experience.
Course Details:
Dates: November 1 to December 13, 2023
Duration: 7-week course, one online class per week
Time: Wednesdays, 5 p.m. – 8 p.m. PDT
Cost: $550 
Parastou Heidari
Concept Artist – UI Designer | Truly Social Games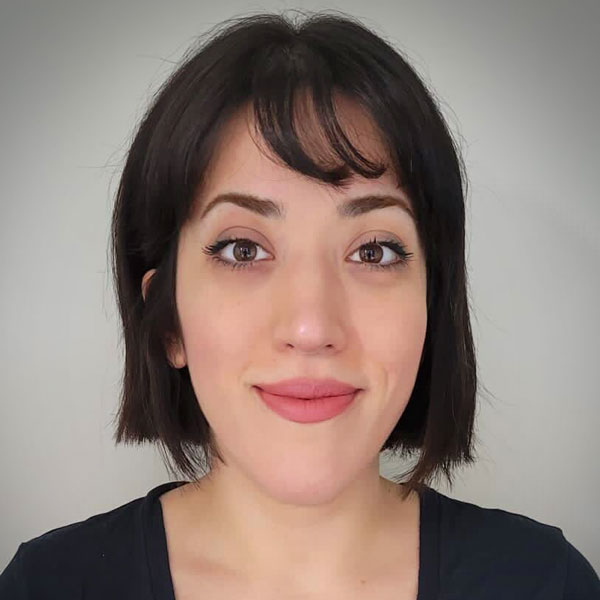 Parastou Heidari is an experienced 2D artist. She received her Bachelor's in Software Engineering and two Master's in Graphic Design and Digital Media. She is currently working at Truly Social Games on various projects including Archer: Danger Phone. She has also worked as a UI/UX designer and animator for various institutions such as UBC and the Museum of Vancouver. Many years of experience working in creative roles in animation, game, and brand development have helped Parastou to gain valuable experience in digital design.