VFS Special Events
There are many ways to connect with us, both on- and off-campus, in Vancouver or in your city. Roadshows, open house, information sessions... Our doors are always open.
Motion Capture for Actors
In partnership with Beyond Capture and Academie Duello, Vancouver Film School presents a series of motion capture workshops hosted by Ian Rozylo, performance capture actor, stunt person, voice-over actor, and fighter for films including Man of Steel and Skyscraper, and for the Dragon Age, Mass Effect, and Dead Rising video game series.
Join us in Beyond Capture's industry leading studios and enhance your portfolio with video footage of the motion capture segments you will develop during these two-day workshops.
8 a.m. - 5 p.m. | Vancouver, BC | VFS Animation Campus | 151 W Cordova Street
Learn More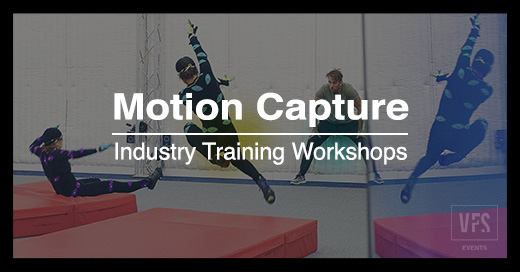 Sorry, there are no scheduled events for this region at this time. Please try another program.