Creative Economy
VFS's signature programs and facilities are at the heart of a creative economy worth $3.4 billion in B.C. alone. From film production and 3D animation to game, digital, and VR/AR design, VFS is helping shape the entertainment and media industries' transformation. In 2020, VFS alumni were credited on 8 of the top 15 highest grossing films worldwide, in a global industry set to generate US$2.1 trillion in revenues in 2021.
Alumni Success
Vancouver Film School grads are some of the most successful and sought-after professionals in the entire Film and Television industry. You will find our alumni working all over the globe, pushing boundaries, discovering new frontiers, winning all kinds of awards and honours, and leading today's creative economy.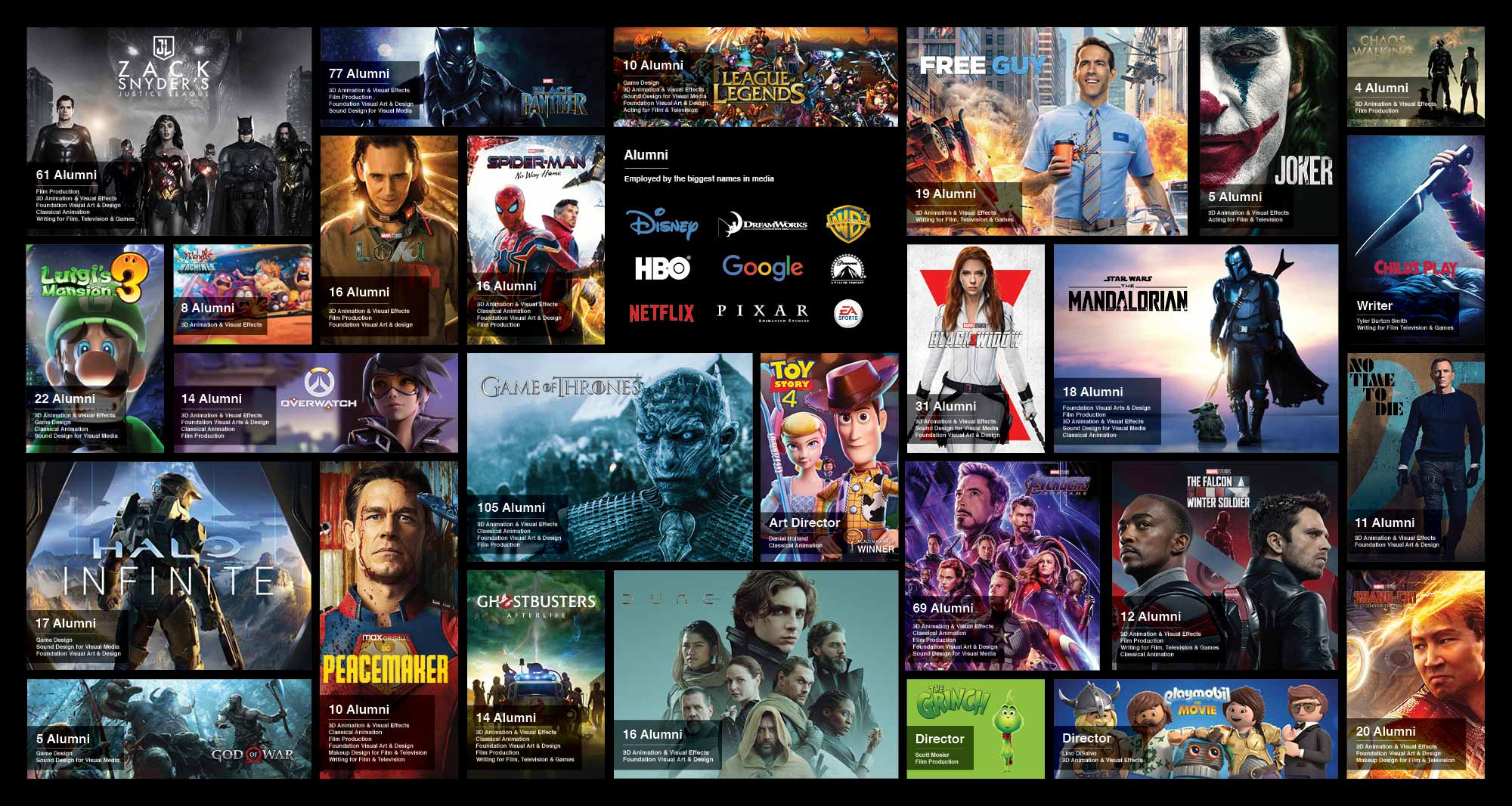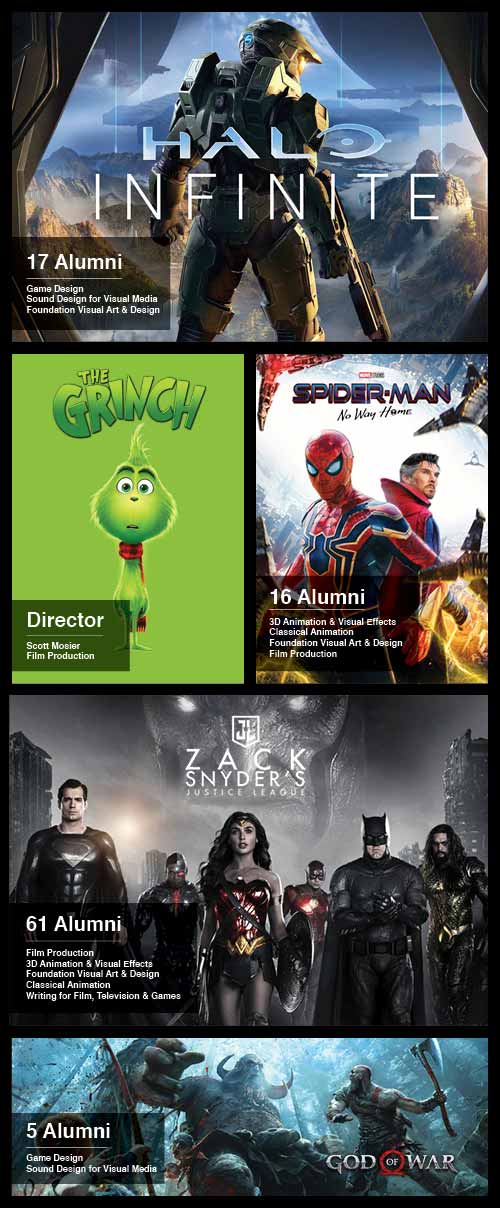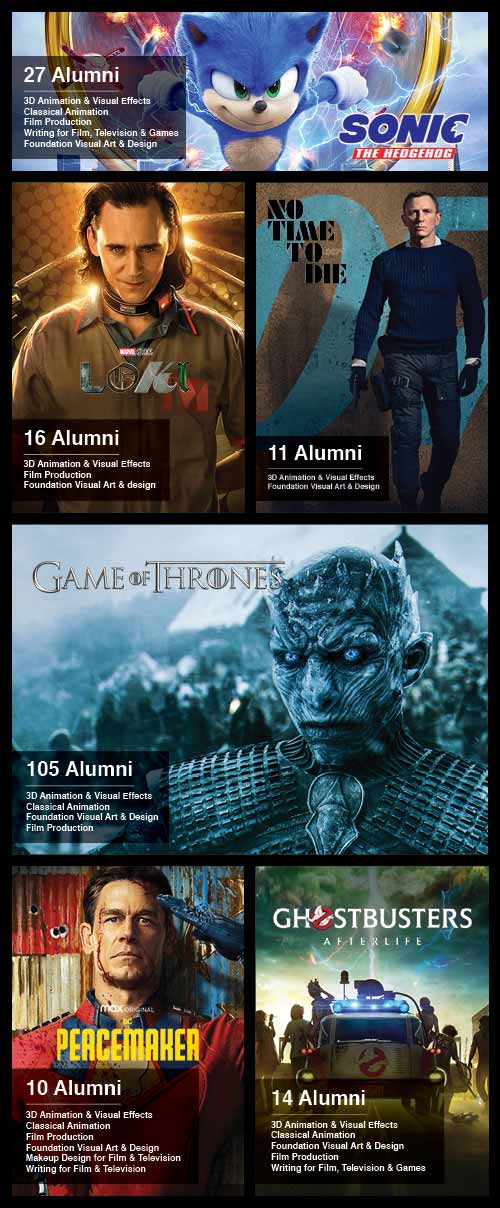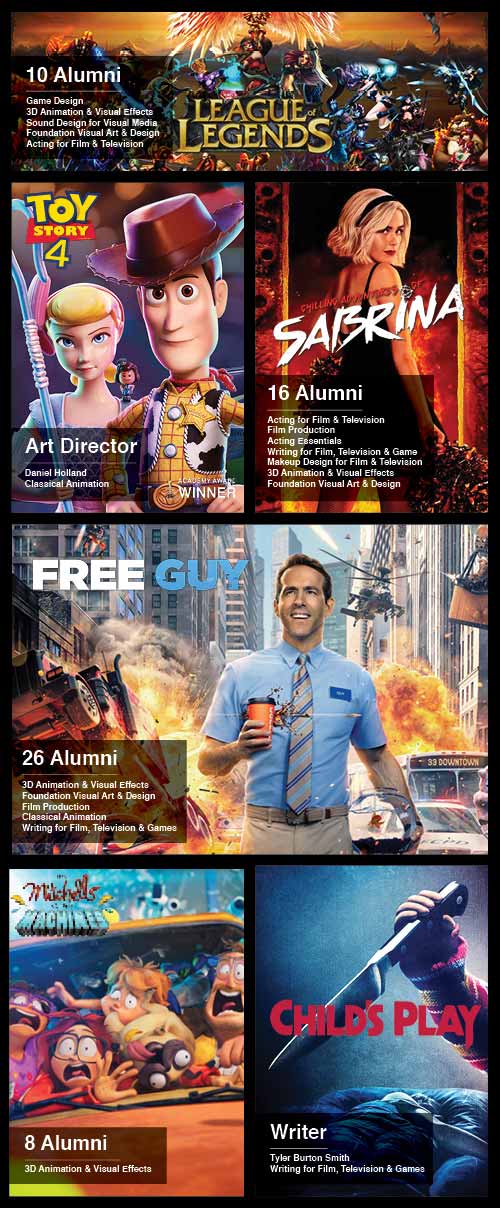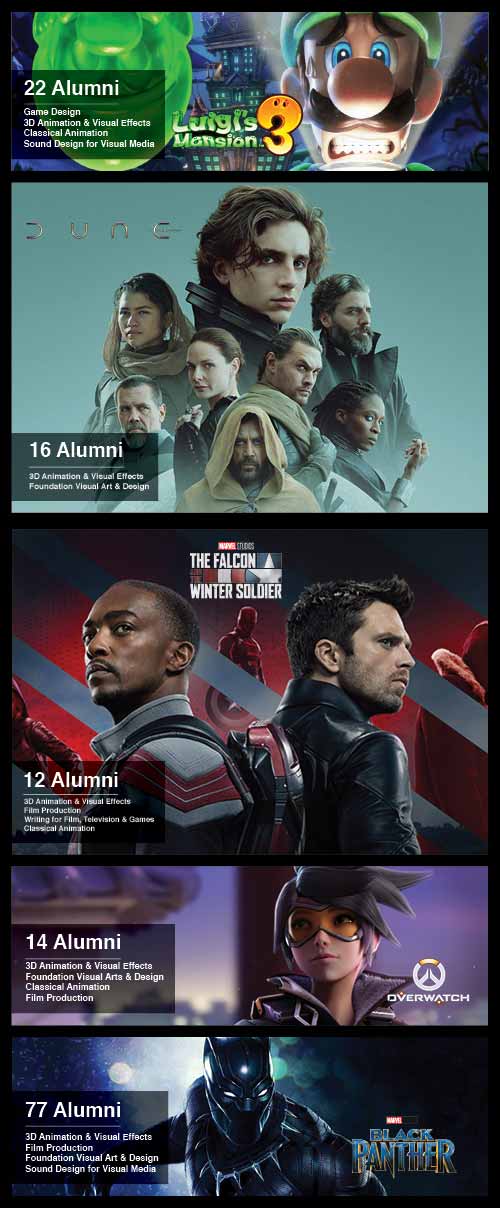 It was great. I met a lot of people that did nothing but eat, sleep, and breathe movies. I can confidently say that I learned the fundamentals of every job on a movie set.
Georgia Milroy
Film Production Graduate
True Justice
At VFS you get all the tools, and you really don't need four, five years... You need one year and to learn all you can from wise people, books, and various courses. Then you really need to dive into the film business waters and learn how to swim among the sharks.
Marianna Rowinska
Film Production Graduate
The Chonicles of Narnia: Prince Caspian, The Reader
Filmmaking is a business as well as an art. VFS prepares students for the business obstacles that independent filmmakers face. The art comes from those special instructors and the creative synergy among students.
Matthew Nie
Film Production Graduate
Good Stuff
There was a screening of our class's work and someone attending the screening noticed my name on 12 projects. She went home afterwards and mentioned me to her boyfriend, who was a Producer/Director at a local commercial/music video production house. He came into work the next day and found my resume on his desk. He called me in, took a look at my reel, and hired me right away.
Scott Weber
Film Production Graduate
Desolation Sound
A VFS Film Production Education
In 12 months you will graduate with:
A diploma in Film Production
A compilation of your work for your demo reel
Access to the VFS Alumni Directory & Job Board
Attain industry connections that will help guide your career
Explore the possibilities of storytelling, giving you both the narrative craft and visual techniques necessary to bring a story to life on the screen.
Expand your range of filmmaking techniques while you learn to work on larger sets and co-create with outside writers.
Combine cutting edge techniques, like visual effects, with the ingenuity to solve production challenges.
Specialize in two of five key creative streams to build yourself into a multitalented professional.
Dedicate your time and energy to final projects, high-quality short films that will form the basis of your professional reel.
Complete the filming of all final projects, and focus on employment preparation and advanced electives.
See Full Course Description
View Faculty
Specializations
Students explore the five key disciplines of filmmaking during their year VFS. As the year progresses, students choose to specialize in two of the following disciplines, giving their portfolio the kind of focus necessary to launch a career as a professional filmmaker.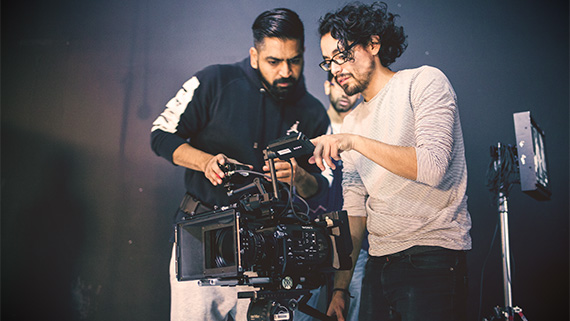 Directing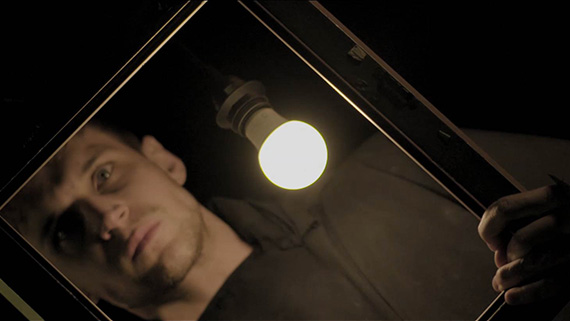 Cinematography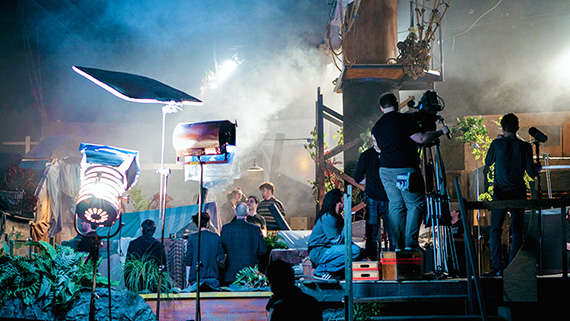 Producing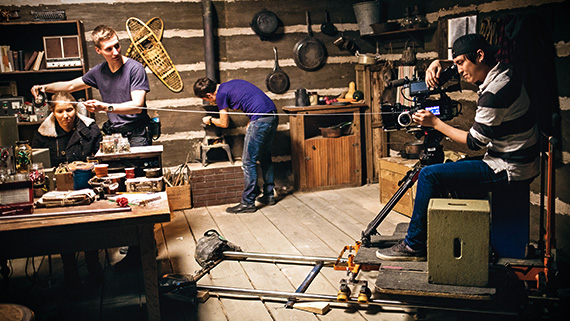 Production Design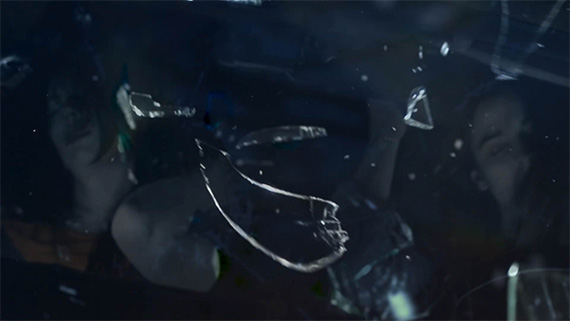 Post-Production
To make sure you have accurate admissions information please select your region based on country of citizenship.
Tuition
Select Your Region
Start Dates
Select Your Region
How to Apply
Request Info
Requirements
You will be asked to submit one of the following along with your application. Your advisor can help with selecting the best option.
Write a synopsis of a film project that you are passionate about making (no longer than one page). Provide the film genre and utilize references to other movies to explain how you would make the film. Explain the concept, vision or idea. In addition, provide a 1-page (maximum) outline of the story.
OPTIONAL
If you have made a film before, please submit a copy or a link to the film online (no more than two films). Ensure that you specify your involvement in the film, as well as any screenings or awards.
You'll find information on how to send your projects in the application form, or you can ask your Advisor.
When you talk to your Advisor, let them know that you've completed the Foundation program and they will put a copy of your diploma in your file for you.
OPTIONAL
You also have the option of submitting any previous films you've worked on. Please submit a copy or a link to the film online (no more than two films). Ensure that you specify your involvement in the film, as well as any screenings or awards.
For more about
language requirements
and other information for international students, visit the
International Students page.
Student Work
While training at VFS, students are immersed in the film and television industry, and spend a lot of hands-on time creating professional-quality work. And, nothing is a greater testament to the incomparable industry resources and career preparation that define VFS's education model, than the top quality work our students produce. Here, a portfolio of outstanding work is just the beginning. Just take a look.
Industry Partners
VFS doesn't just teach you about the industry, it IS the industry. With veteran instructors, mentors and an education Advisory Board recruited straight from the professional world, we are able to constantly update our award-winning curriculum to keep up with an ever-evolving industry. Plus, students also have lots of opportunities to connect and network with industry leaders during special workshop sessions, training presentations, and industry social events hosted by VFS.
Film Production Alumnus Takes on Deadpool 2
As Art Director on productions like Lost in Space and Colossal, Roger Fires has had a dynamic journey in film. In this video, Roger shares how he went from making home videos with childhood friends in Brazil, to landing his dream job after completing the Film Production program at VFS.
Campus Life
The city-block sized Film Campus opened in 2014 in the heart of Gastown, surrounded by coffee shops and restaurants, beautiful brick buildings, and many of Vancouver's film studios and production companies. The new campus is equipped with a giant 280-degree green screen studio, nine fully independent shooting studios, multiple editing suites, and a 72-seat surround-sound screening theatre.
FAQ
We're here to help you submit an application that best reflects your abilities, and gives you the best chance of being accepted. We've helped thousands of people complete a single year at VFS by answering questions like these:
Application Tips
What does VFS look for in an application?
Can I apply if I haven't met all the requirements yet?
What does this part of the application form mean?
Expenses
How much does my program cost?
Can I pay in installments?
How much will I need for living expenses in Vancouver?
Logistics
How do I get to Vancouver?
Where will I live in Vancouver?
Do I need a visa?
Sign up to VFS Premiere and be the first to receive the latest exclusive content, news, and special offers from Vancouver Film School — straight to your inbox.