Acting for Film & Television
Online Certificate Courses
Grow your skills. Gain experience in acting.
In this foundational course, you will connect with yourself and other actors around the world who want to take the first steps in discovering and developing their craft.
We welcome enthusiasts, high school students, mature students, and anyone looking to make a career change. When you finish an online certificate course at Vancouver Film School, you will receive a digital certificate of completion confirming your experience.
Cost:
$950 per course
Combine & save: Take two or more certificate courses and get $50 off each.
Course Duration:
7-week course, every Saturday, 10 a.m. – 1 p.m. PST
**Students must confirm they are at least 18 years old at the beginning of the course in order to register.
**Please note that courses may be cancelled at any time due to low enrolment. Upon cancellation, registrants will receive a full refund.
If you have any questions, please contact: industryworkshops@vfs.com
Introduction to Acting: Connecting to Craft (online)
In this seven-week introductory course, you will explore how to approach acting play and a short text such as a monologue. Each class will begin with important core actor voice and body work. You will be introduced to basic acting and camera technique, and be guided through how to apply them from your home.
In a combination of online and offline exercises in text, story, and authenticity, you will complete your first take of a self-tape audition. In core actor sessions, focused on vital voice and body techniques, you will experiment in how to create your own pre-performance warm-up.
By the end of this course, you will gain insight and confidence in yourself as an actor, understand text analysis essentials, perform a short monologue self-tape audition to use when submitting to agents/casting directors/showreels, as well as gain an awareness of how actors work in front of a camera.
Learning Outcomes – Participants will:
Gain confidence in yourself as an actor.
Understand text analysis essentials.
Identify and engage your body/voice as instruments.
Learn and perform a short monologue.
Identify basic camera techniques.
Develop an awareness for working in front of the camera.
Apply your knowledge to an on-camera self-tape audition.
Requirements:
Computer with microphone and camera
Any video capturing device with sound (cell phone or other)
5x8 ft. space (approx.) for some limited movement work
Stable Internet connection
English Level: all participants are required to speak and write English at an acceptable level. In order to succeed in any VFS program, you will need to understand technical terms and be conversant enough in English to participate in presentations and in-depth discussion. For this program we recommend an IELTS Band 6.0 – Academic level or equivalent.
Saturdays, September 11 to October 23, 2021 – **ONLINE course**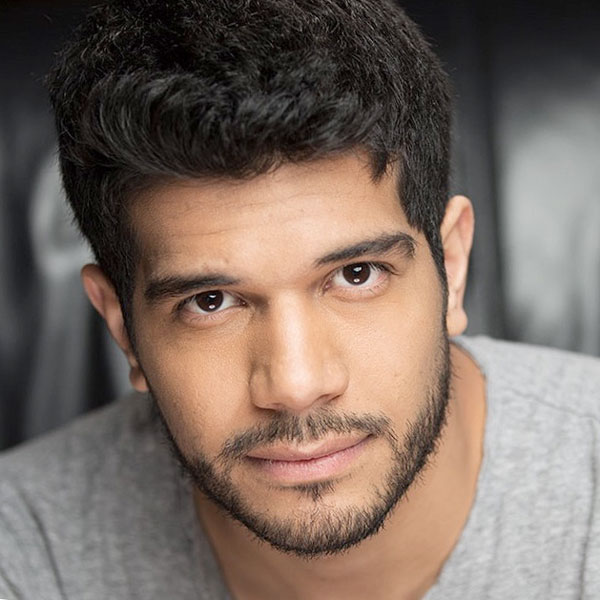 Alexander Soto
Actor, Producer & Mindset Coach
Andrés Soto (known on-screen as Alexander Soto) is an actor, producer, and mindset coach. He is an instructor in the acting department at Vancouver Film School and founder of The Acting Blueprint. He also runs the Frente a Camara workshops, which seek to teach on-camera skills to actors in Latin America. Andrés has worked behind the camera for multiple casting directors in Vancouver, including Kris and Kara, Murdine Hirsch, and Kathleen Widdows.
Andrés studied Communication at the University of Costa Rica with an emphasis on production. He also has a degree in Motivation and Leadership from the Costa Rican Institute of Technology and studied acting at Vancouver Film School. As a producer, he created (along with Jatniel Azofeifa) the largest kids TV show in Central America: Ondivedu. As an actor, he is known for 50 States of Fright, Riverdale, Dragged Across Concrete, Deadly Class, and Arrow. He has also appeared in multiple television commercials, including Coca-Cola, Bose, Crayola, Captain Morgan, London Drugs, Babies 'R Us, and Coors Light.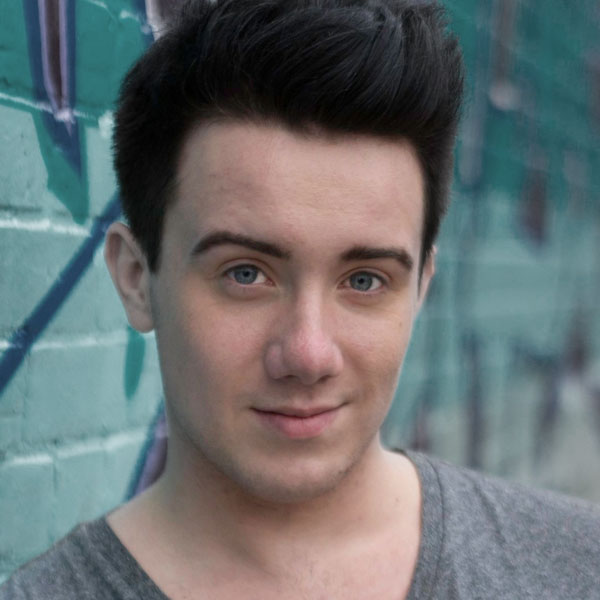 Sam Bregoliss
Artist, Educator & Creator
Sam has worked as a dancer, actor, and choreographer for the past 10 years. He has had the privilege of performing, choreographing, and adjudicating all across North America and Europe. Sam has appeared in award-winning short film Eleftheromania, starring Olympia Dukakis, and in national marketing campaigns for Save-on-Foods. In the spring of 2020, he partnered with the Kamloops Music Collective and began producing/directing online musical theatre content for young audiences. He is thrilled to bring you his first-hand knowledge and industry experience, along with his passion and dedication for arts education.