Creative Economy
VFS's signature programs and facilities are at the heart of a creative economy worth $3.4 billion in B.C. alone. From film production and 3D animation to game, digital, and VR/AR design, VFS is helping shape the entertainment and media industries' transformation. In 2020, VFS alumni were credited on 5 of the top 10 best-selling video games worldwide, in a global industry estimated to be worth more than US$300 billion by 2025.
Alumni Success
Vancouver Film School grads are some of the most successful and sought-after professionals in the entire programming industry. You will find our alumni working all over the globe, pushing boundaries, discovering new frontiers, winning all kinds of awards and honours, and leading today's creative economy.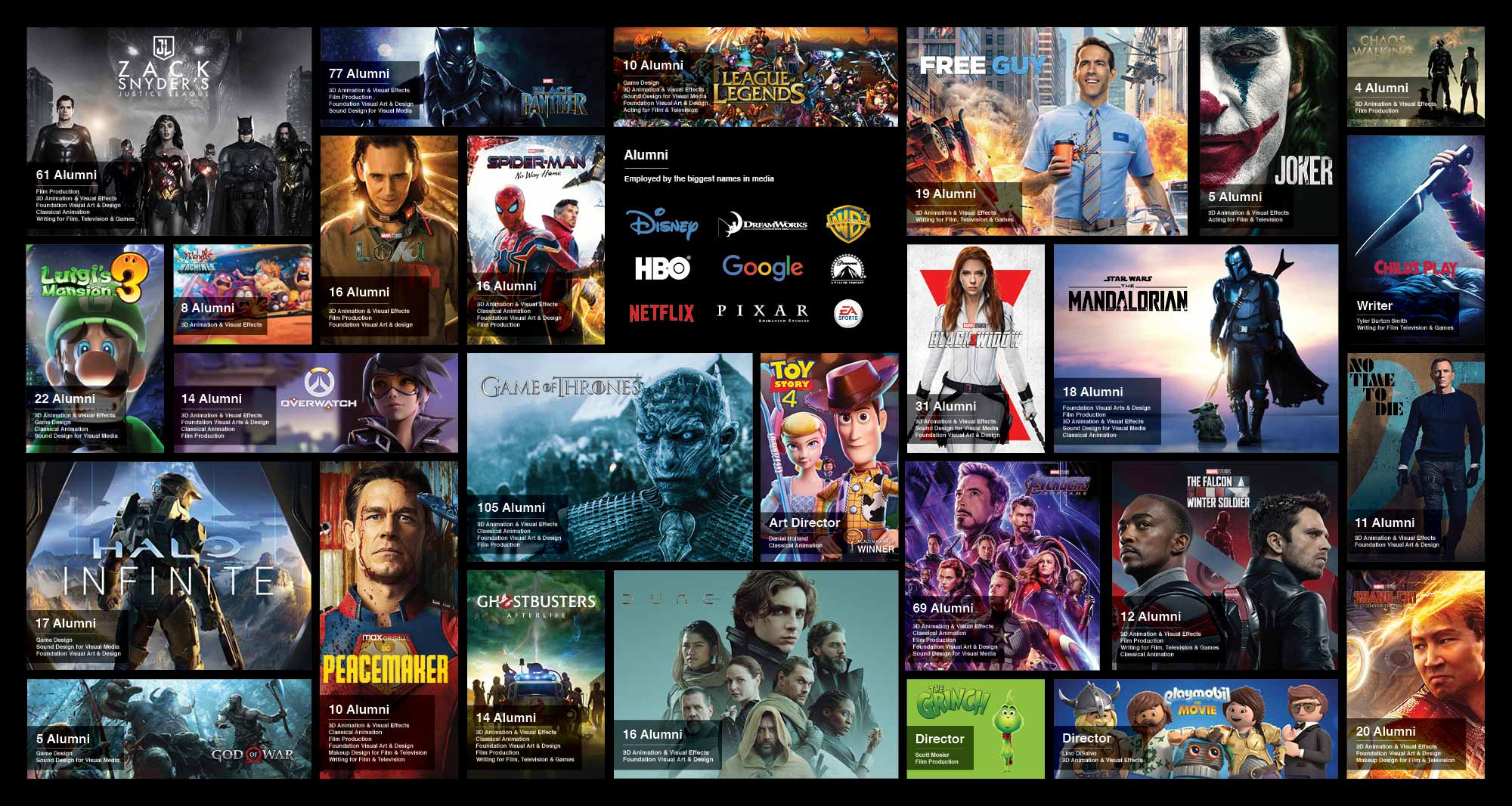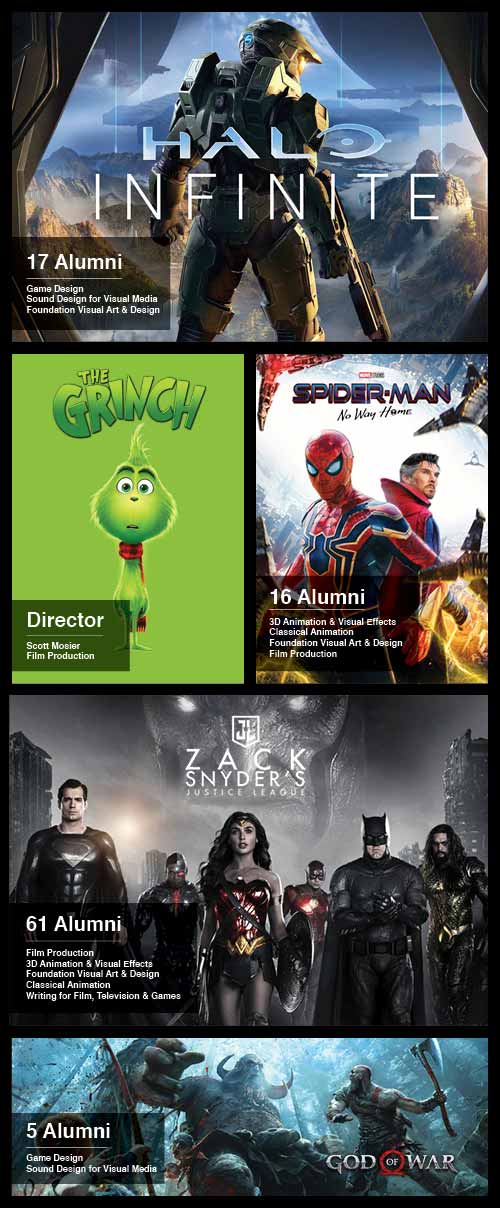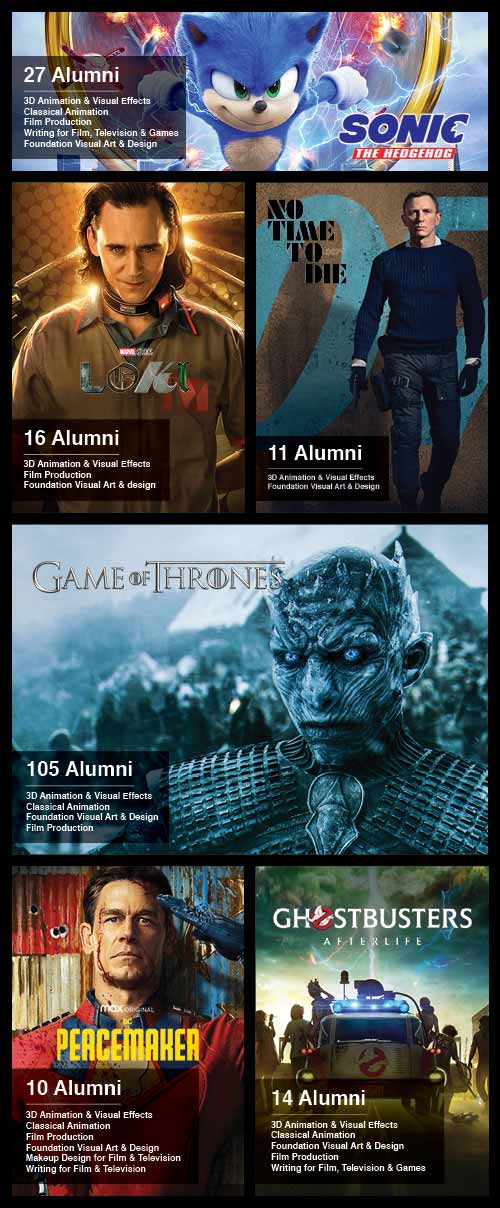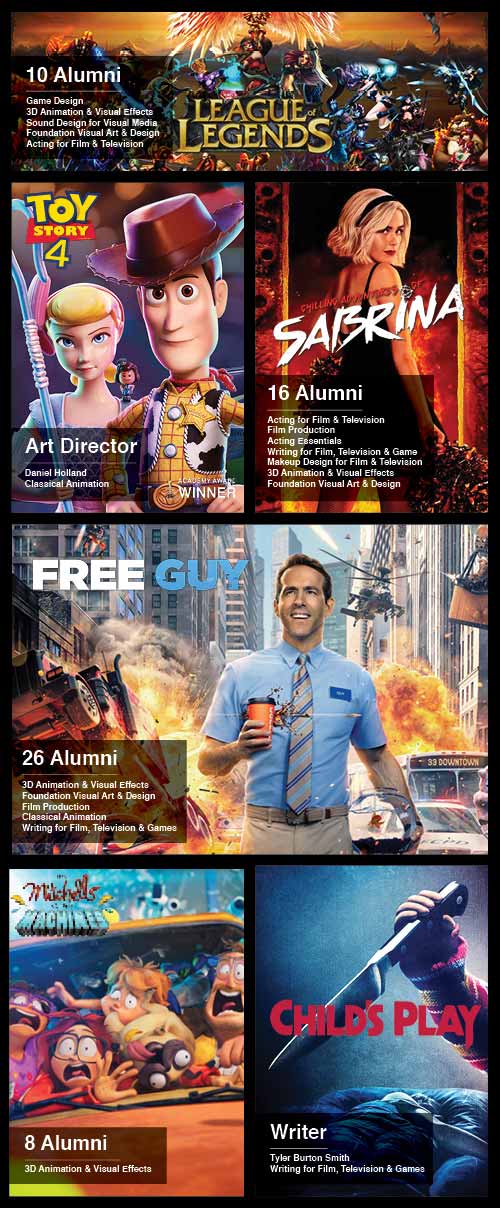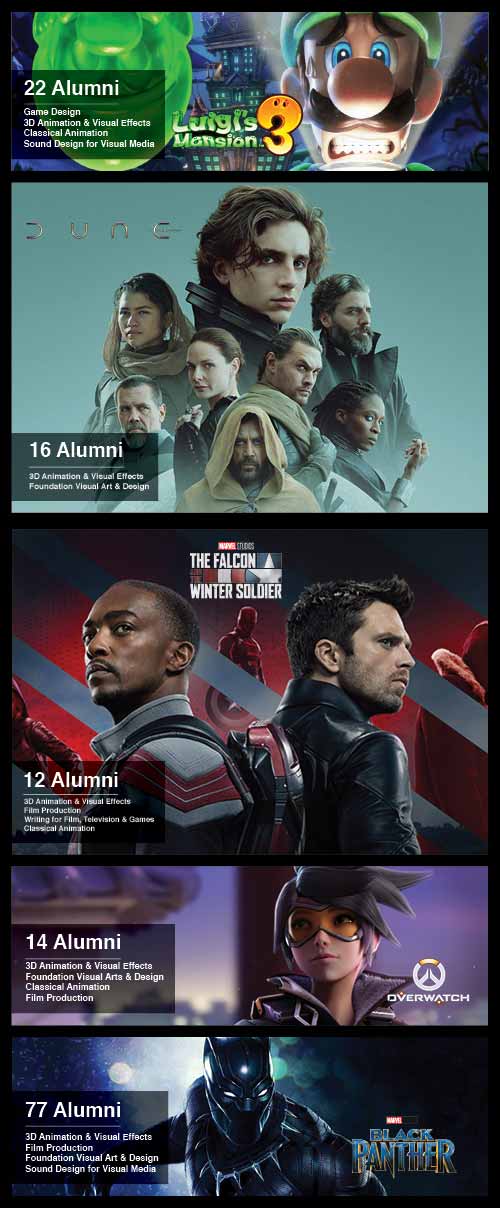 Vancouver Film School has stood out year over year as an outstanding academic institution forming professionals with relevant and high quality market skills. Their hands on curriculum and vast faculty knowledge of the entertainment and media industry has made them one of most desirable programs worldwide.
Mauricio Vergara
Senior Manager, Education Business Development
Unity Technologies
A VFS Programming for Games, Web & Mobile Education
In 12 months you will graduate with:
A diploma in Programming for Games, Web & Mobile
A professional-quality online portfolio
Access to the VFS Alumni Directory & Job Board
Industry connections that will help guide your career
Delve into the fundamental theories, key concepts, and processes involved in creating high-quality games, web, and mobile projects.
Enhance your skill set by utilizing C++ programming language, object-oriented programming (OOP) techniques, and mobile applications for the Apple iPad and iPhone. Take your programming skills into the two biggest game engines, Unreal and Unity 3D, while also starting to work in the Android programming ecosystem.
Paired with Game Design students, create your first team-based game while also delving deeper into Unity, C++, and iOS technologies
The core part of this term is dedicated to designing and planning a major team-based project while you continue studying game engines and mobile/web programming.
Optionally paired with Game Design students, create a retail-quality game as your key portfolio piece, while also advancing your understanding of rendering and optimization.
Finish your final project, prepare your portfolio, and unveil your work to the game industry at our Pitch + Play event.
See Full Course Description
View Faculty
Specializations
Students start with a strong foundation — from design and production, to increasingly complex development techniques and programming languages. Once they've mastered the fundamentals, they go deep into advanced development for one of the following two specialized areas.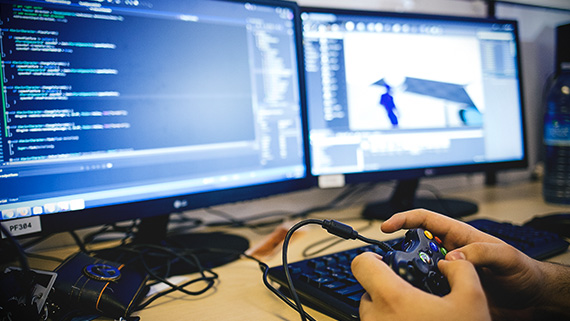 Game Development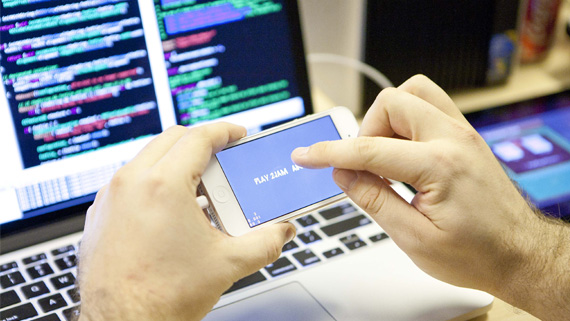 Web Development
To make sure you have accurate admissions information please select your region based on country of citizenship.
Tuition
Select Your Region
Start Dates
Select Your Region
How to Apply
Request Info
Requirements
You will be asked to submit one of the following along with your application. Your advisor can help with selecting the best option.
Show us your code! Include a 1-2 page excerpt of source code you want to show off, and a 1-page descriptive summary for each project. You must also have intermediate PC computer skills, including working knowledge of Microsoft Office. Familiarity with HTML is an asset. You'll find information on how to send your portfolio in the application form, or you can ask your Advisor.
When you talk to your Advisor, let them know which VFS program you've completed and they will put a copy of your diploma in your file for you.
For more about
language requirements
and other information for international students, visit the
International Students page.
Student Work
While training at VFS, students are immersed in the Programming industry, and spend a lot of hands-on time creating professional-quality work. And, nothing is a greater testament to the incomparable industry resources and career preparation that define VFS's education model, than the top quality work our students produce. Here, a portfolio of outstanding work is just the beginning. Just take a look.
Industry Partners
VFS doesn't just teach you about the industry, it IS the industry. With veteran instructors, mentors and an education Advisory Board recruited straight from the professional world, we are able to constantly update our award-winning curriculum to keep up with an ever-evolving industry. Plus, students also have lots of opportunities to connect and network with industry leaders during special workshop sessions, training presentations, and industry social events hosted by VFS.
Campus Life
Vancouver is a hub for the entertainment arts and a burgeoning tech scene, with more than 80,000 employees at 8,900 companies and over 350 active startups. You learn and create in Vancouver's world-renowned Chinatown district. The Programming for Games, Web & Mobile campus has 24/7 access to every resource – studio spaces, arcades, and asset libraries – so you can focus on making the best work possible.
FAQ
We're here to help you submit an application that best reflects your abilities, and gives you the best chance of being accepted. We've helped thousands of people complete a single year at VFS by answering questions like these:
Application Tips
What does VFS look for in an application?
Can I apply if I haven't met all the requirements yet?
What does this part of the application form mean?
Expenses
How much does my program cost?
Can I pay in installments?
How much will I need for living expenses in Vancouver?
Logistics
How do I get to Vancouver?
Where will I live in Vancouver?
Do I need a visa?
Sign up to VFS Premiere and be the first to receive the latest exclusive content, news, and special offers from Vancouver Film School — straight to your inbox.