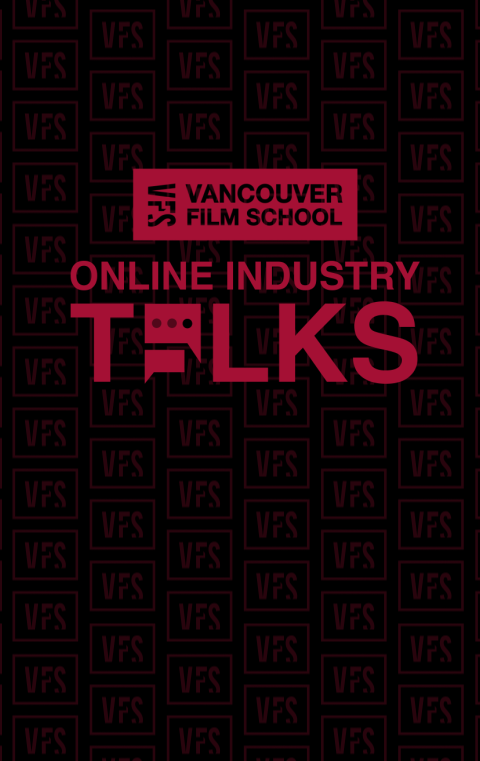 VFS Online Industry Talks
What does it take to succeed in the creative industry? Get invaluable advice and insight with VFS Industry Talks, our exclusive Q&As with some of the top creative minds working in film, television, design, animation, and video games today. Watch our past events below.
Featured Video
Kevin Smith: From VFS to Indie Stardom and Beyond
Filmmaker Kevin Smith talks about getting his start at VFS and going on to become a celebrated writer, director, and producer. Find out what it takes to build a creative career and how industry professionals such as Smith are adapting in an era of digital delivery.
Upcoming Talks
Tian Yuan Award-Winning Actor, Director, Writer, Musician (Butterfly, August Story, One Day)
Jeremie Voillot Senior Manager of Sound Design, WWS, SIE (Playstation)
Gado (Godfrey Mwampembwa) Political Cartoonist, Animator, Comics Artist (New African, Sunday Tribune, Washington Times)
James Baxter Director of Character Animation (Netflix), Supervising Animator (The Lion King, The Beauty and the Beast, Shrek 2)
Luca Cresciullo Producer & Co-Founder at Cyberspline Games, Game Designer (The Cluckening)
Past Talks
Jordan Lyle: Designing For The Culture
Multidisciplinary designer and creative director Jordan Lyle discusses how purpose-driven design and storytelling have the ability to foster community and promote change to propel culture forward.
Ryan Honey: Understanding the New Design Landscape
Buck co-founder Ryan Honey discusses his approach to design thinking and how different creative disciplines, from animation to game design and VR/AR, can join forces to tackle new challenges and create powerful new experiences.
Subscribe Now
Get exclusive access to VFS Originals content by subscribing to our YouTube channel.