School of Animation
Online Certificate Course
Build your character design skills and create a powerful portfolio.
Register for VFS's School of Animation Online Certificate Course to gain experience in character design for animation & video games and acquire the prerequisites for Vancouver Film School's one-year, full-time animation programs.
We welcome enthusiasts, high school students, mature students, and anyone looking to make a career change. When you finish an online certificate course at VFS, you will receive a digital certificate of completion confirming your experience.
Cost:
$950 $650 (special limited-time offer!)
Combine & save: Take two or more certificate courses and get $50 off each.
Course Duration:
7-week course, every Tuesday, 6-9 p.m. PST
Location:
Online
Prerequisite:
Some experience with character drawing OR knowledge of human anatomy relating to design
**Students must confirm they are at least 16 years old at the beginning of the course in order to register.
**Please note that courses may be cancelled at any time due to low enrolment. Upon cancellation, registrants will receive a full refund.
If you have any questions, please contact: industryworkshops@vfs.com
Introduction to Character Design (online)
Ever wondered how famous characters like Batman are created? Want to learn what makes a character stand out in a compelling narrative? In this 7-week course, you will discover how to design effective characters for animated stories & video games and analyze & distill what makes a character memorable. From shape to clothing to prop colour choices, character designers consider every detail of how a character becomes an integral part of a story.
You'll learn from industry professionals about the character design pipeline, from concept to research to actual design. By the end of this course, you will have designed a basic character that can be used as part of your portfolio to apply for post-secondary study.
Learning Outcomes – Participants Will:
Identify what makes a character stand out and be memorable.
Learn how design choices are made to enhance a character's effectiveness.
Create and organize character sheets – an important piece of the puzzle.
Learn about the industry pipeline.
Learn how to draw with intent.
Explore how to give critiques and constructive feedback to your peers.
Create stories for your character and design a basic character to use as part of your portfolio.
Requirements:
Computer with dual monitors (recommended), microphone, and camera
Stable Internet connection (wired connection recommended)
Sketchbook and sketching materials (pen, eraser)
Something to sketch on (i.e., a notepad, iPad, tablet, pen & paper)
Drawing tablet/Cintiq/iPad (i.e., some sort of drawing tablet)
Adobe Photoshop or drawing program of your choice (Procreate, Infinite Painter, ClipStudio Paint, Fresco, etcetera)
Tuesdays, November 1 to December 13, 2022 – **ONLINE course**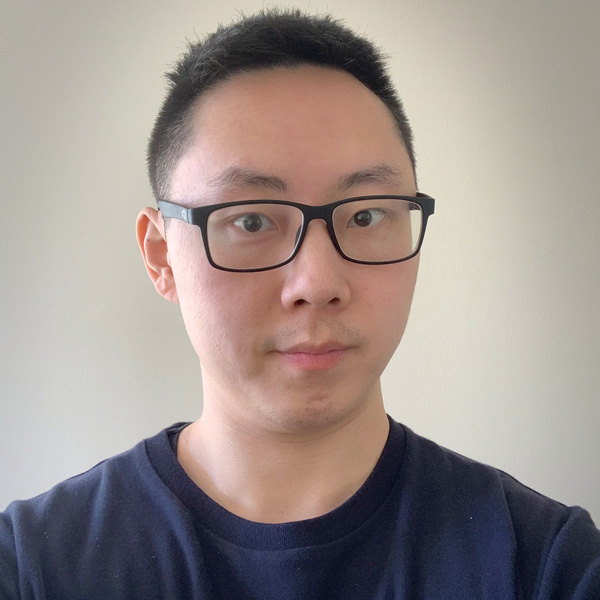 Shermond Wong
2D Artist | Truly Social Games
Shermond is a Concept Artist working in the video game industry. Previously, he has worked in animation as a character designer. Though Shermond specializes in digital art, he was trained in traditional art. Having achieved a Master's in Fine Arts (Concept Art) from Academy of Art University, he is well versed in creating characters, creatures, environments, and props for video games & animated feature films.