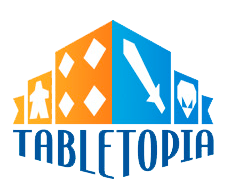 Game Design
Entry-Level Online Workshops
Evolve your skills. From portfolio to career development.
Whether you have prior training in a related field or no experience at all, our entry-level workshops have everything you need to take meaningful steps towards portfolio development for post-secondary study and your dream career. We welcome enthusiasts, high school students, mature students, and anyone looking to make a career change. Developed by VFS's team of industry professionals, these workshops will give you insight into what the Game Design program at VFS can help you achieve.
**Students must confirm they are at least 16 years old at the beginning of the workshop in order to register.
**Please note that courses may be cancelled at any time due to low enrolment. Upon cancellation, registrants will receive a full refund.
To meet your industry instructor(s), click here.
If you have any questions, please contact: industryworkshops@vfs.com
Intro to Game Design: Building a Virtual Board Game (online)
Vancouver Film school presents a first-of-its-kind virtual board game design workshop. Understanding board games and how they work is an essential component to becoming a good game designer and an integral part of the VFS Game Design curriculum. Taught by award-winning board game designer Jay Cormier, this workshop introduces you to key concepts of game design. You will explore the art of board game design, focusing on the how and why board games work. This direct experience workshop features numerous activities (including playing some fun games!) that will lead you to make and present your own game on Tabletopia.
Each group will get an additional 15-minute feedback session with the instructor to review their work. You will be presenting your game to your classmates during the last class.
Whether you're looking to learn more about how to make board games or are interested in your first steps towards video game design, this workshop is for you.
Understand and implement key aspects that all game designers need to know for effective game design: mechanics, uncertainty, feedback loops, etc.
Understand why board game design is a crucial component to becoming a good video game designer.
Create your own virtual board game design using Tabletopia.
Tabletopia account (create one for free at tabletopia.com)
Any graphics manipulation/alteration program such as Gimp (free to download at gimp.org)
Computer with dual monitors (recommended), microphone, and camera (optional)
Stable Internet connection
Students are not required to have any previous training or experience.
September 10 to 11 and September 17 to 18, 2022 - **Sorry, this course is now closed.**
Don't miss out when the next workshop becomes available. Save your spot by joining the wait list today!
Sign up to VFS Premiere and be the first to receive the latest workshops, events, news, and special offers from Vancouver Film School.
Why Board Games?
Board games have been growing in popularity over the last 10 years and the market is anticipated to reach more than US$21 billion by 2025. (Source: Bloomberg)
You don't need to know any programming language to design a virtual board game.
Crowdfunding platform Kickstarter has become a haven for board game designers to get their games published.
Understanding how and why board games work is an essential component of the VFS one-year Game Design program curriculum.
Jay Cormier
Board Game Designer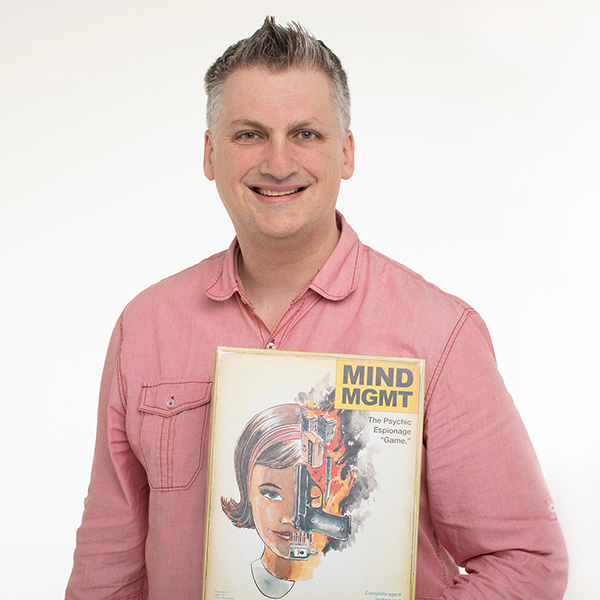 Jay Cormier is a professional, award-winning game designer who made his debut in 2011, co-designing the Euro-styled game Belfort. Since then he has risen to prominence with games like the block-balancing family hit Junk Art, the temple-finding head-scratcher Akrotiri, and the hilarious product-pitching party game But Wait There's More.
As his games grew in critical acclaim and sales, Jay designed games based on popular intellectual properties including Scooby-Doo, Dungeons & Dragons, The Godfather, Orphan Black, and Men In Black. In 2018, Jay created the Fail Faster Playtesting Journal to help game designers keep better track of their playtests. In 2019, Jay started his own board game publishing company, Off the Page Games, and released MIND MGMT: The Psychic Espionage "Game."
Jay often speaks on panels at conventions including Gen Con, Fan Expo, and SHUX about all facets of game design including writing rules, getting signed, and more. He also hosts a weekly YouTube series called How to Start a Board Game Company.
Jay has been teaching board game design at Vancouver Film School since 2013, as part of the Game Design program.