While some industry observers may have been surprised by last month's announcement that Grammy-winning and Oscar-nominated pop producer BloodPop had founded a new game studio, Genpop Interactive, don't count VFS among them.
That's because before BloodPop's producing career brought him to the top of the charts with artists like Lady Gaga, Beyoncé, and John Legend, BloodPop was a student in Game Design at VFS!
Since graduating from VFS, BloodPop has been behind countless hits as a songwriter and producer. He has been listed as a lead artist on chart-topping singles "Friends" with Justin Bieber and "Capital Letters" with Hailee Stanfield, and just earlier this year he was nominated for Best Original Song at the Oscars and Golden Globes for co-writing and producing "Hold My Hand" with Lady Gaga for Top Gun: Maverick.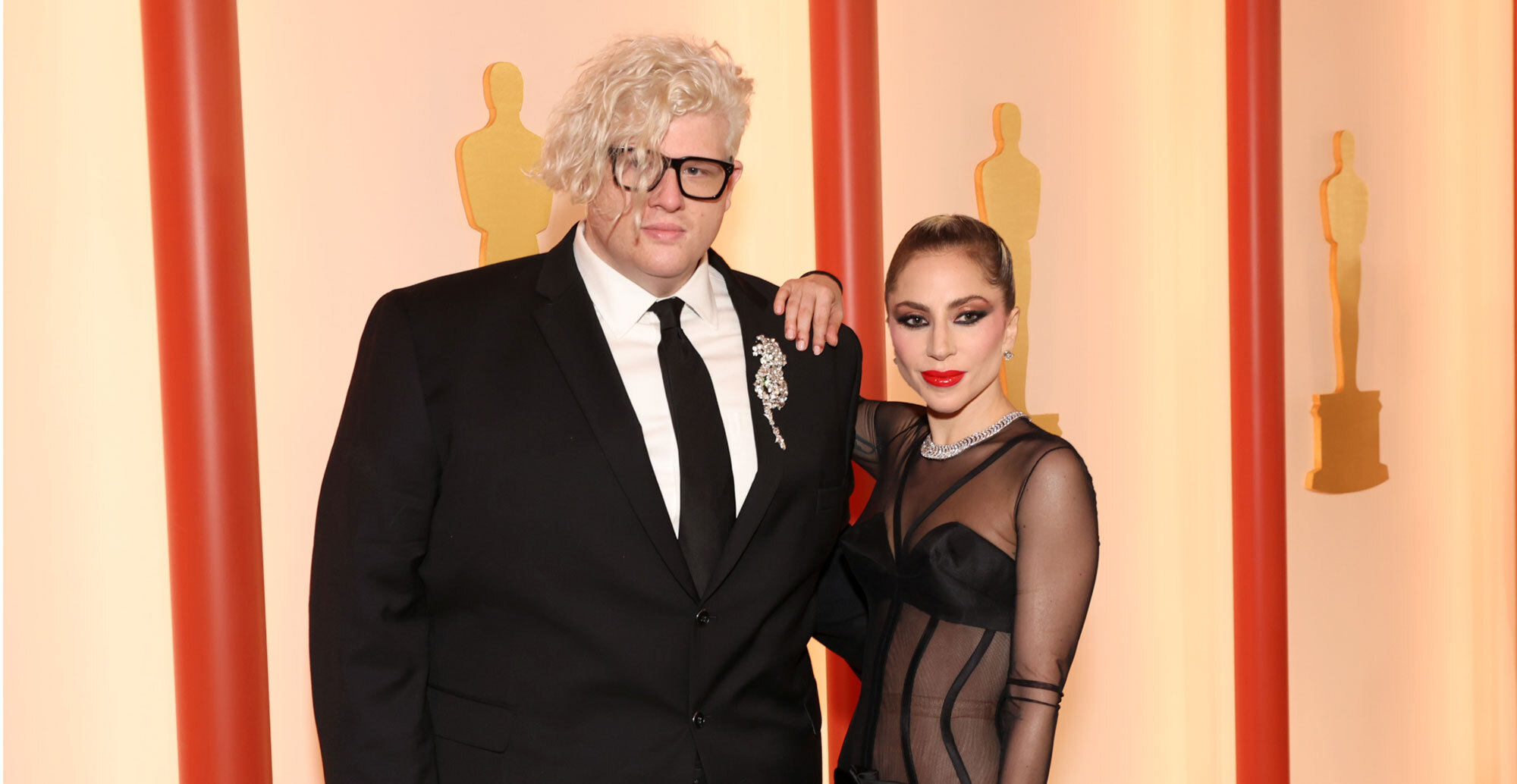 BloodPop with Lady Gaga at the 95th Academy Awards.
With Genpop, BloodPop combines his extensive producing career and passion for gaming to "drive forward the next-gen of music, fashion and gaming culture."
BloodPop co-founded Genpop with fellow VFS Game Design alum Aubrey Tennant, who also serves as the studio's COO. Aubrey brings over a decade of production experience to Genpop, having worked previously for studios DeNA, Bandai Namco, Hyper Hippo Games, and Skybox Labs, and has been credited on Stela, Tap My Katamari, and Pac-Man Bounce.
"We believe that we are uniquely positioned to change the shooter genre with a layered social world that changes based on feedback from the community," Aubrey said in a studio press release. "We can't wait to share it with more people in the coming months."
Other VFS alumni at Genpop include Design Director Corey Bainard and Game Designer Jeremy Katsumata. Corey has worked on games like G.I. Joe Battleground, Pets Unleashed, and Star Wars Galaxy of Heroes. Jeremy's credits include Halo Infinite, Stela, and Age of Empires 2. Other developers have been credited on games like League of Legends, Cyberpunk, Red Dead Redemption II, and the Sims.
The studio aims to create unique games catered towards Gen-Z, rather than relying on nostalgia and recycled aesthetics, says BloodPop.
"We aren't just on a mission to create the next great game, but nurture the generation of popular culture."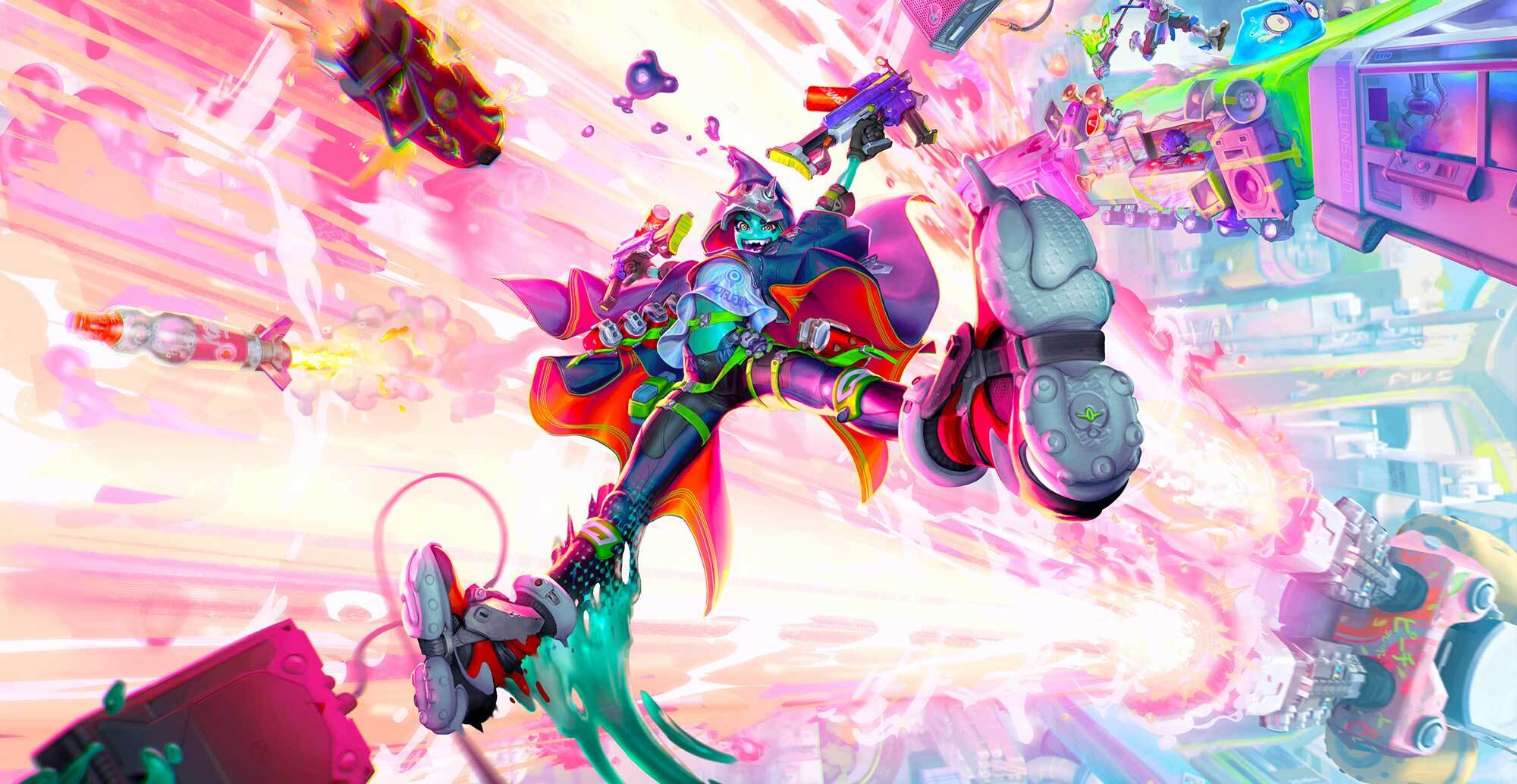 Genpop teased their so-far untitled project with this colourful splash art that calls to mind expressive games like
League of Legends
and
Splatoon
.
Their first game will be "an ambitious third-person shooter with novel movement and combat mechanics." While Genpop has been playing it coy on the details about this project, a peek at public patch notes suggests it will be a multiplayer hero shooter in the vein of games like Team Fortress 2, Overwatch, and Valorant. Multiple characters and classes have been teased, as well as several map names.
Make sure to keep your eyes and ears open for more news about Genpop and their upcoming projects! This growing new studio, powered by VFS alumni, is only just getting started and is sure appear on our blog again soon.
Back to THE BLOG homepage