Vancouver Film School is back again (step aside, Backstreet Boys) as the #1 Game Design School in Canada, as ranked by The Princeton Review. VFS claimed the number 8 spot out of the 50 schools who made the list, as well as being one of the few Canadian schools to achieve a placement.  
The Princeton Review is a leader in education prep for students getting ready to enter post-secondary education, and is a trusted source by many for its annual comprehensive rankings of schools. When determining the ranking for Game Design, The Prince Review selected schools based on a variety of criteria that assess the quality of faculty, range of facilities, and quality of technology. We are thrilled to be recognized alongside schools like New York University, University of California, and Rochester Institute of Technology.
It's no surprise that VFS's Game Design program landed the top Canadian spot, as we offer intensive training, with specializations in coding, game art, and level design. We tailor our curriculum to ensure our students graduate from the program with a professional-level portfolio and the ability to work at the highest standards in the game industry. Our alumni have worked on massive industry titles like Elden Ring, Call of Duty: Modern Warfare 2, FIFA 23, Horizon Forbidden West, God of War Ragnarök, the list goes on.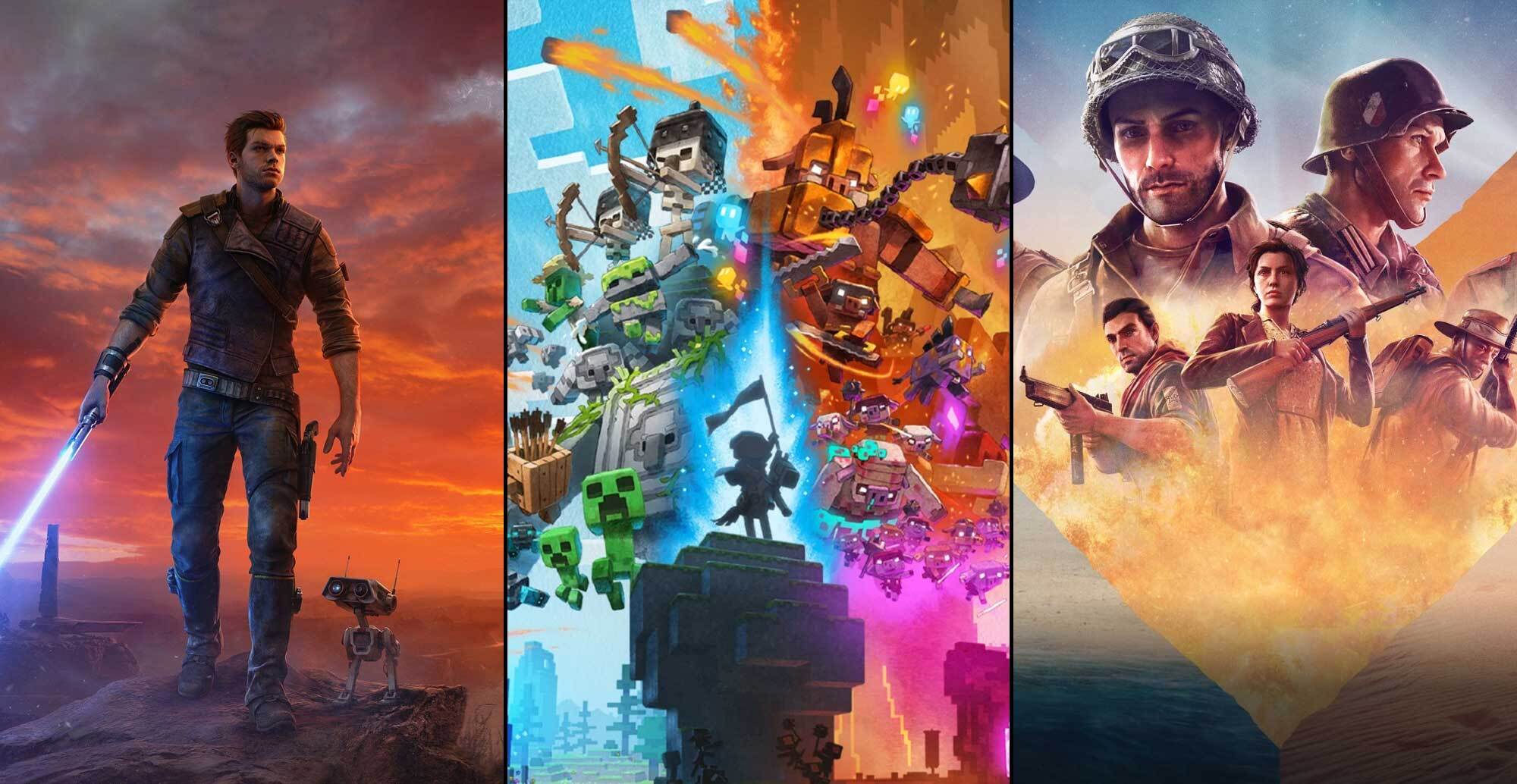 VFS game design alumni have worked on the biggest releases of 2023, including
Star Wars Jedi: Survivor, Minecraft Legends
, and
Company of Heroes 3
.
In 2023, our game design graduates have already been part of this year's biggest releases. For Star Wars Jedi: Survivor, VFS alumni at Respawn Entertainment helped continue the story of fugitive Jedi Cal Kestis as game designers, environmental and cinematic artists, narrative direction, and more. Alumni at Blackbird Interactive put the blocks together (sorry) on strategy game Minecraft Legends as combat, technical, narrative, and game designers, as well as producers and programmers. Relic Entertainment's Company of Heroes 3 was created by its own company of heroes from VFS, including designers, game capture artists, producers, animators, and more.
Upcoming titles include Homeworld 3 (Blackbird Interactive), Baldur's Gate III (Larian Studios), Starfield (Bethesda Game Studios), and Diablo IV (Blizzard Entertainment.)
If it's your dream to work in game design, VFS is offering the Women in Game Design Scholarship at various dates throughout the year for all women and non-binary folks, with opportunities to receive full-tuition scholarships,  mentorship, and internships with some of Vancouver's top game studios (including Relic and Blackbird!)
The newly announced Launch Scholarship is another scholarship applicable to study game design at VFS. Applications for this exciting opportunity close May 31, so don't miss your chance to attend the #1 Game Design School in Canada!
Back to THE BLOG homepage