*This interview was conducted and completed prior to the SAG-AFTRA strike.
Last week, the newest Martin Scorsese flick Killers of the Flower Moon hit cinemas. If you've been out to lunch, Scorsese has directed many award-winning films like The Wolf of Wall Street, The Irishman, The Departed, and Goodfellas, to name a few. While you will recognize many familiar faces and classic Scorsese team-ups, this film also brings a new face onboard – VFS Acting for Film & Television alum Jillian Dion!
Born in Alberta and based in Vancouver, Jillian is of Plains Cree, Métis, and French-Canadian descent. She portrays "Minnie", a member of the Osage Nation, in the film. Jillian dabbled in acting throughout her adolescence, but it was in adulthood that she fully decided to commit to becoming an actor. Apart from Killers, she has had roles on Alaska Daily, Motherland: Fort Salem, When Calls the Heart, and Legion.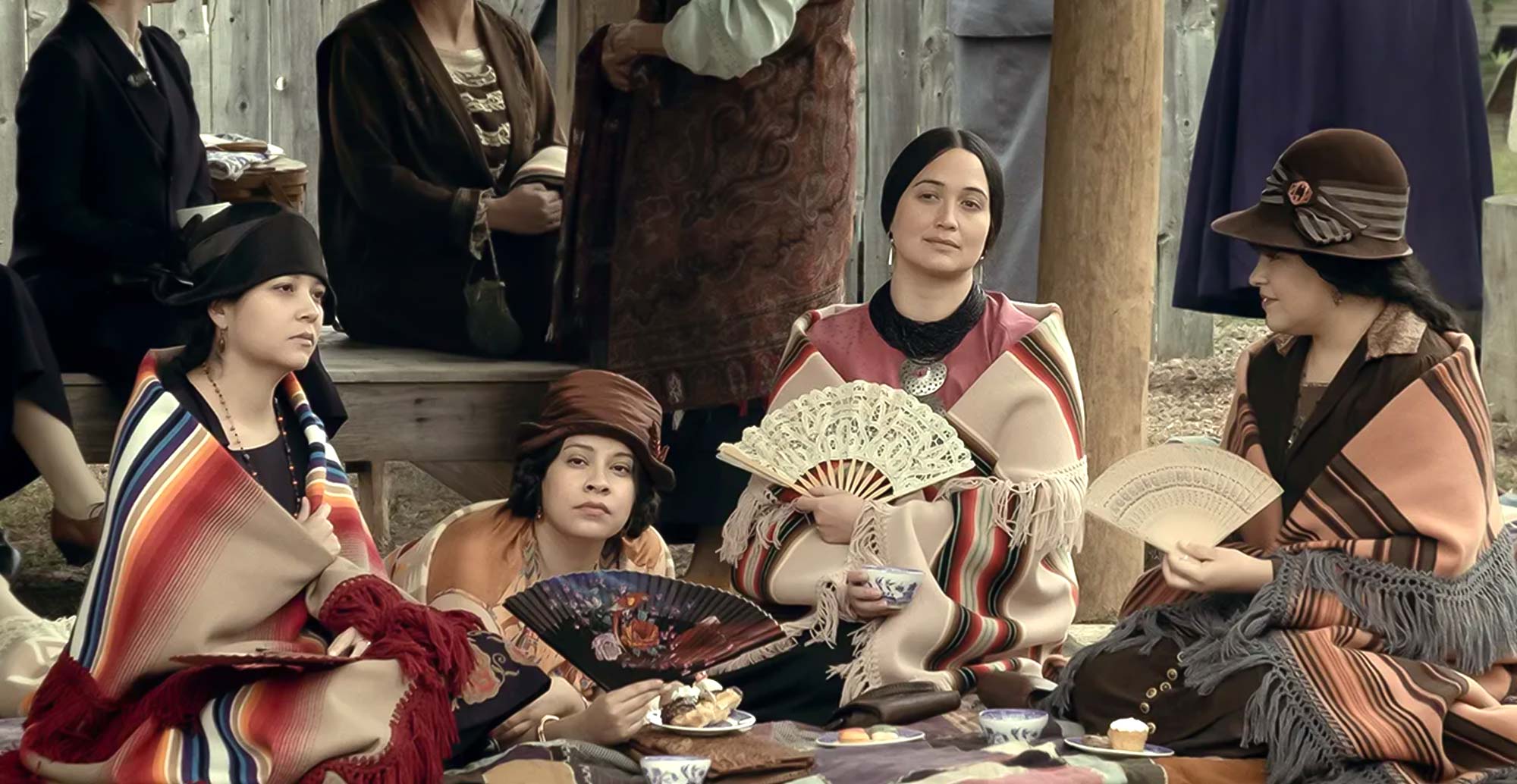 VFS Acting alum Jillian Dion (left) plays "Minnie" in Martin Scorsese's
Killers of the Flower Moon
.
Killers of the Flower Moon, based on David Grann's best-selling non-fiction book of the same name, stars Leonardo DiCaprio, Robert De Niro, and Lily Gladstone (Quantum Cowboys, Billions). Rounding out this star-studded cast is Jesse Plemons (The Power of the Dog), Brendan Fraser (The Whale, The Mummy), and John Lithgow (The Crown, Interstellar).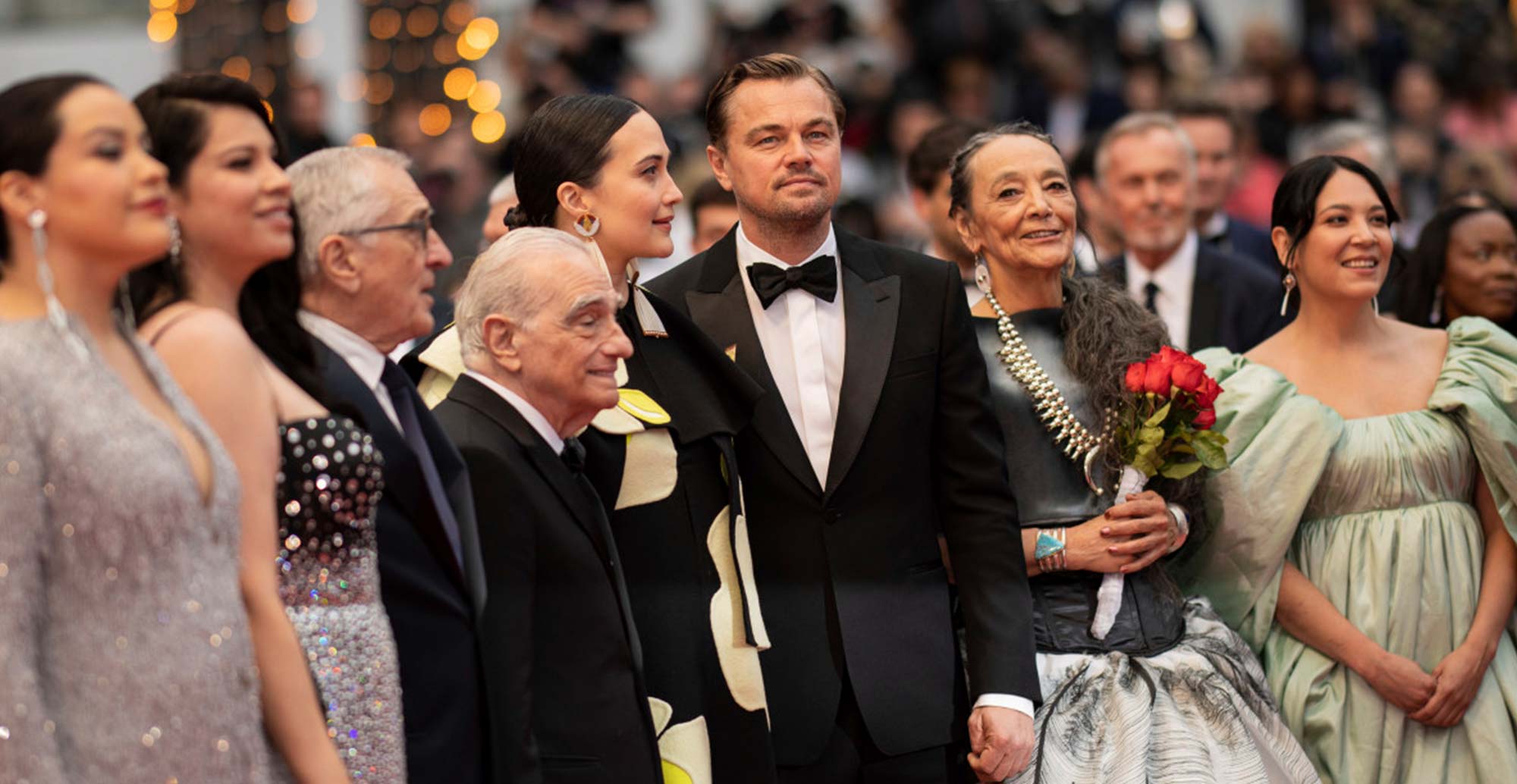 The cast of
Killers of the Flower Moon
on the red carpet at Cannes International Film Festival.
This film is a true-crime western thriller centering around the murdered members of the Osage tribe in 1920's Oklahoma. The Osage tribe's wealth increased due to the discovery of oil on their land, making the land highly desirable. When fresh WWI veteran Ernest Burkhart (DiCaprio) arrives in town, his uncle William Hale (De Niro) encourages his nephew to get romantically involved with Mollie (Gladstone), a woman from the tribe, to create family ties so he'll be able to inherit the wealth. When members of the Osage Nation are murdered, an FBI investigation begins and tensions rise within the town.
We were lucky enough to have Jillian visit us and chat with Omari Newton, VFS's Head of Acting, about her experience auditioning for the film, working with Martin Scorsese, and the importance of using her voice for the Indigenous community.
If you have 3.5 hours to kill, we recommend you buy a ticket to see Killers of the Flower Moon in theatres and see Jillian on the big screen! Aside from a stellar cast, this film is sure to pack a powerful punch with its themes of systemic racism and racial injustice in America – issues with ongoing relevance.
If you want to watch more exclusive VFS content, subscribe to VFS Originals. OR, if you're interested in learning more about the Acting for Film & Television program, register here for our online Program Preview happening on November 22.
Back to THE BLOG homepage