FOR IMMEDIATE RELEASE
August 10, 2015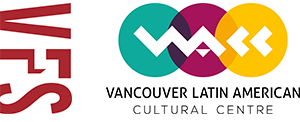 A Day of Brazilian Animation and Games at Vancouver Film School
Vancouver, BC – On Saturday, September 12, the Vancouver Latin American Cultural Centre (VLACC) and Vancouver Film School (VFS) will be welcoming all aspiring and current members of the local film, animation, game, and digital arts industries for a free full-day event. The Brazilian Animation & Game Day is an immersive experience dedicated to the display, discussion, and celebration of exciting Brazilian entertainment productions. 
Vancouver and Brazil have a unique link when it comes to animated films: the directors of Anima Mundi, the largest animation festival in Latin America, were trained by a National Film Board of Canada program offered in Brazil. Cesar Coelho, one of these directors and a founding member of Anima Mundi, will on hand to share his experience as an animator and organizer of the renowned festival, which has been dazzling huge audiences for 23 years.
Hosted inside VFS's innovative Animation + Visual Effects campus (151 West Cordova Street), the day-long event begins at 10:00am with an open house that will offer attendees the opportunity to play a selection of over 20 of the hottest new Brazilian games – including highlights from the 2015 Brazilian Independent Game (BIG) Festival. There will also be a full complement of games created by VFS students and alumni, who have contributed to many of the industry's top titles: Halo 4, Mass Effect 3, Star Wars: The Old Republic, and The Last of Us, to name just a few.
Registration is required for all afternoon and evening activities, which begin at 2:00pm and will include festival short screenings, a master class in animation with Mr. Coelho, and a screening of the award-winning Brazilian animated feature, The Boy and the World. There will be also be a cocktail party featuring Brazilian food and live music, after which the event will close at 9:00pm.
Anyone interested in attending the afternoon and evening portions of this full-day event should email info@vlacc.ca to reserve a spot. Seats are limited.
The Brazilian Animation & Game Day recognizes the invaluable support of the General Consulate of Brazil in Vancouver, the British Columbia Ministry of International Trade, and the Brazilian International Game (BIG) Festival.
About the Vancouver Latin American Cultural Centre (VLACC)
The Vancouver Latin American Cultural Centre (VLACC) is a non-profit organization whose mission is to establish a centre for the presentation, preservation, and celebration of Latin American arts and culture in Vancouver.
About Vancouver Film School
Vancouver Film School (VFS) was founded in 1987 on the philosophy that one year of concentrated work that balances industry-led theory and hands-on production gives students the necessary skills to craft a professional-level portfolio or reel. Students in the Game Design, Programming for Games, Web + Mobile, and Animation + Visual Effects programs are immersed in a real-world studio environment and benefit from industry mentors, skilled instructors, and guest speakers.
About Anima Mundi
Anima Mundi is the International Animation Festival of Brazil. Its aims are to inform, train, educate, and entertain by using the infinite possibilities of the language of animation. In 2015, Anima Mundi celebrates its 23rd anniversary by promoting a variety of activities beyond the annual festival in Rio de Janeiro and São Paulo. 
About the Brazilian Independent Game (BIG) Festival
The Brazilian Independent Game (BIG) Festival (www.bigfestival.com.br) is the biggest festival of its kind in Latin America. Every year, BIG exhibits the best independent games in the world. The event also includes the BIG Business Forum, featuring talks, meetings, and business roundtables.
For more information, please contact us at info@vlacc.ca.