Business & Branding
Online Certificate Course
Grow your skills. Gain experience in business and branding for the creative industry.
In our online certificate courses, you will get direct experience in creative industry business and branding, and be challenged to bring your ideas to life.
We welcome enthusiasts, high school students, mature students, and anyone looking to make a career change into the world of design. When you finish an online certificate course at Vancouver Film School, you will receive a digital certificate of completion confirming your experience.
Cost:
$950
Combine & save: Take two or more certificate courses and get $50 off each.
Course Duration:
7-week course, 6–8 p.m. PST
Lessons occur once a week
**Students must confirm they are at least 16 years old at the beginning of the course in order to register.
**Please note that courses may be cancelled at any time due to low enrolment. Upon cancellation, registrants will receive a full refund.
If you have any questions, please contact: industryworkshops@vfs.com
Design a Successful Online Brand Campaign (online)
Developing marketing campaigns is essential to building a brand image and making a company memorable. In this online certificate course, you will create a compelling campaign designed to successfully represent and market an established brand. This multi-software course will take you through the various steps to plan out and execute well-rounded design pieces that take a creative brief and objectives into account. Learn to make motion and static pieces for various devices and social media platforms, following your brief and representing the artistic vision for the campaign.
Learning Outcomes – Participants will:
Propose an art direction that follows a brand's style.
Break down a creative brief into various marketing deliverables such as Display Ads, website assets, social media animated ads, and a social media animated post.
Work with photography assets to create animation items.
Design and organize deliverables for various formats.
Animate simple GIF promo pieces.
Animate a social media post following a script.
Requirements:
Adobe Creative Cloud (Photoshop, Illustrator, After Effects, and Teradici)
Computer, microphone, and camera (optional)
Stable Internet connection
*Note: Adobe Creative Cloud access is available via VFS remote connection.
Wednesdays, October 26 to December 7, 2022 – **ONLINE course**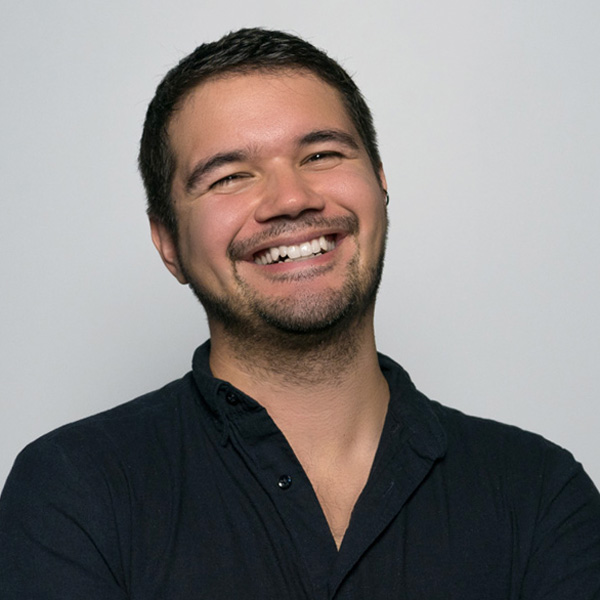 Ignacio Florez
Motion Designer
Ignacio Florez is an award-winning motion designer with experience in advertising and television. Having worked on a number of different projects, Ignacio now finds himself leading TapSnap's marketing team. For the last few years, he has been developing marketing campaigns from scratch, organizing numerous deliverable assets, and maintaining a cohesive vision for every different campaign. He has also worked on several freelance projects, mostly with non-profit organizations, which help him grow as an animator and apply new techniques in his day-to-day work.