School of Animation & Visual Effects
Entry-Level Online Workshop
Learn new skills for your portfolio and career development.
VFS CONNECT online workshops have everything you need to take meaningful steps towards portfolio development for post-secondary study and your dream career. Developed by a team of industry professionals, our workshops offer a glimpse into the tools and fundamental techniques of the creative industries.
We welcome enthusiasts, high school students, mature students, and anyone looking to make a career change.
**Students must confirm they are at least 16 years old at the beginning of the workshop in order to register.
**Please note that courses may be cancelled at any time due to low enrolment. Upon cancellation, registrants will receive a full refund.
If you have any questions, please contact: industryworkshops@vfs.com
Introduction to Photoshop for Digital Illustration (online)
Develop your confidence and explore the potential of Adobe Photoshop in this introductory workshop. Adobe Photoshop is the industry-standard tool used by creative professionals in digital design, animation, concept art, and many more industries to illustrate, digitally paint, and manipulate images.
Understand how to use different approaches to painting and drawing in Photoshop.
Learn the guiding principles behind painting digitally and how they relate to other digital disciplines.
Learn how to choose the appropriate tools and equipment for drawing 2D landscapes and characters.
Understand the process of organizing files to work in a production friendly way.
Understand how to separate layers in Photoshop, and how to separate background from character.
Use different tools and settings within Photoshop, including the associated shortcuts.
Understand concepts such as bit depth, colour modes, layers, blending modes, and masks.
Be able to initiate and complete self-guided projects.
Adobe Photoshop (available for a free trial)
Stable internet connection
Computer with dual monitors (recommended), microphone & camera
Students are not required to have any previous training or experience.
Course Details:
Dates: January 13 – 14 & 20 – 21, 2024
Duration: 4-day online course
Time: Saturdays & Sundays, 10 a.m. – 1 p.m. PDT
Cost: $250
Roberto Quintana
Concept Artist and 2D Animator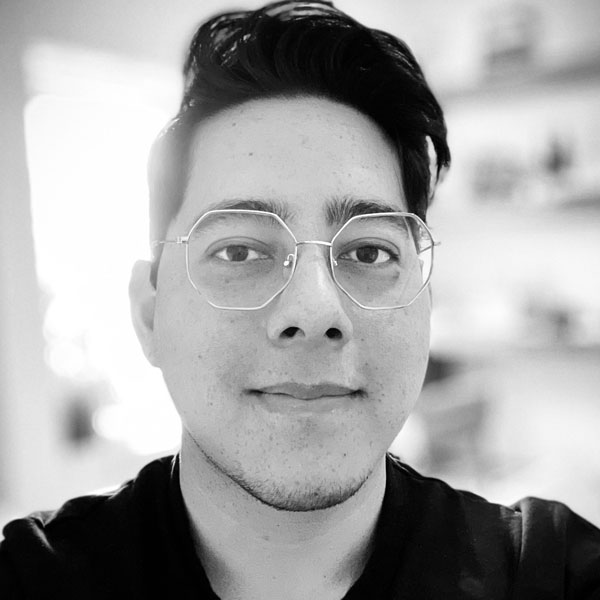 Roberto Quintana is a graduate of the Classical Animation and Animation Concept Art programs at VFS, and holds diplomas from FZD School of Design and Syn Studio. He uses Photoshop as his primary software when designing and creating concepts for games and television. He is currently working at Navigator Games on Avatar Generations, and starting his own freelance concept art studio in Vancouver.