Acting for Film & Television
Online Workshop
Evolve your creative skillset, from portfolio to career development.
Self-tape auditions have become a standard practice and necessary skill for actors to master in the film & television industry. The ON-CAMERA ACTING: The Craft of Self-Taping workshop will introduce students to key principles of performing for the screen while preparing them to create their own self-taped auditions.
We welcome enthusiasts, high school students, mature students, and anyone looking to make a career change.
** Students must be 16 years of age or older. The program language of instruction is in English. Participants will confirm that they are fluent and prepared to study in English.
**Please note that workshops may be cancelled at any time due to low enrolment. Upon cancellation, registrants will receive a full refund.
If you have any questions, please contact: industryworkshops@vfs.com
On-camera Acting: The Craft of Self-Taping (online)
This workshops will offer students a better understanding of how to achieve a balance between a subtle internal life and a clearly projected intention. This is the key to filmic naturalism.
What students learn will be put into practice in self-taped auditions. Self-tapes are now the norm for industry casting and academic submission. Having a clear understanding of the format and a list of common mistakes can give the actor a competitive edge.
Submit an acting self-tape that meets industry format standards.
Recognize key principles of acting for the screen.
Identify common technical mistakes when submitting for film and television roles (labeling, missing slate, distracting props and wardrobe, etc.)
Define eye-lines and marks and their importance to on-camera acting.
Computer, microphone & camera
Stable internet connection
A way to record and edit video self-tapes (smart phone, laptop, and/or camcorder)
Editing software (VFS Instructors will provide a list of free software)
Students are not required to have any previous training or experience.
Workshop Details:
Dates: November 11, 18, 25, & December 2, 2023
Duration: 4-day workshop, one online class per week
Time: Saturdays, 7:30 a.m. – 10 a.m. PST
Cost: $250
**Sorry, the registration is now closed.**
Andrés Soto
Actor, Producer & Mindset Coach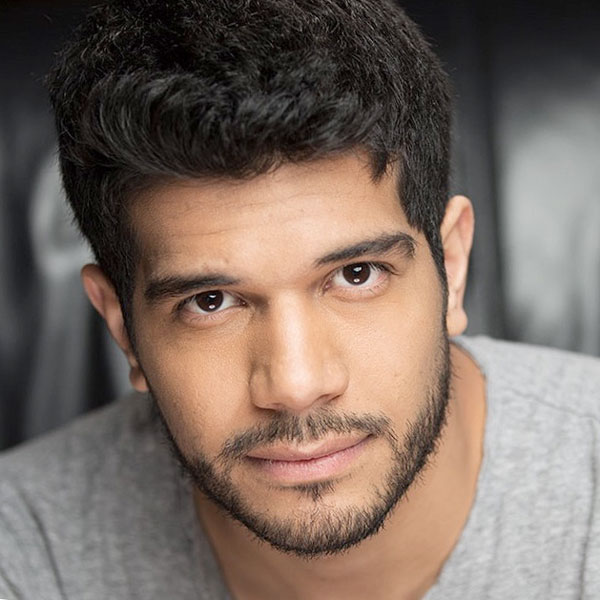 Andrés Soto (known on-screen as Alexander Soto) is an actor, producer, and mindset coach. He is an instructor in the acting department at Vancouver Film School and founder of The Acting Blueprint. He also runs the Frente a Camara workshops, which seek to teach on-camera skills to actors in Latin America. Andrés has worked behind the camera for multiple casting directors in Vancouver, including Kris and Kara, Murdine Hirsch, and Kathleen Widdows.
Andrés studied Communication at the University of Costa Rica with an emphasis on production. He also has a degree in Motivation and Leadership from the Costa Rican Institute of Technology and studied acting at Vancouver Film School. As a producer, he created (along with Jatniel Azofeifa) the largest kids TV show in Central America: Ondivedu. As an actor, he is known for 50 States of Fright, Riverdale, Dragged Across Concrete, Deadly Class, and Arrow. He has also appeared in multiple television commercials, including Coca-Cola, Bose, Crayola, Captain Morgan, London Drugs, Babies 'R Us, and Coors Light.