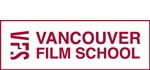 What is the VFS-VCC Joint VR/AR Design & Development Program?
This program aims to create an opportunity for students who do not meet the requirements of the 8-month VR/AR Design & Development program at VFS and elevate the quality of student projects coming out of the program. The joint program will give students the opportunity to complete a practicum in the growing VR/AR ecosystem in Vancouver, address labour shortages in the industry, and allow trained international professionals eligibility to apply for post-graduate work permits issued for the duration of full-time studies at VCC.
The VFS and VCC joint program in the following format:
Term 1 at VCC – 4 months (15 credits)
Term 2 at VFS – 4 months (21 credits)
Term 3 at VFS – 4 months (21 credits)
Term 4 at VCC – 4 months (19 credits)
About Vancouver Community College
Located in the heart of the city, Vancouver Community College (VCC) offers academic, cultural, and social environments that inspire relevant, real-world training. With over 125 programs, students can choose from innovative and experiential learning in culinary arts, business, design, health sciences, hospitality, transportation trades, and music.
VCC is proud to inspire a new generation of students to discover their passions, gain essential skills, and learn what it takes to succeed in a competitive workforce.
VCC has a commitment to diversity, accessibility, quality, and relevance, making it a unique place to study. VCC believes that students have unlimited potential and makes sure graduates are equipped with the skills and knowledge they need to succeed.