Described as a "painfully personal movie", How the Sky Will Melt is an independent feature from the mind of Classical Animation grad Matthew Wade. Along with a team of Vancouver Film School alumni, including his wife Sara Lynch (Acting Essentials, Acting for Film + Television), this live-action film was shot on a Super 8mm and has an incredibly nostalgic feel. It has already received a lot of praise for being an "atmospheric trip" and "immensely imaginative."
Revolving around Gwen, a paranoia-suffering musician who returns to her hometown after a traumatic event, How the Sky Will Melt had its first screening on NoBudge.com in September, and will be part of the Micro-Wave Cinema Series on October 25. 
We had a chance to ask Matthew some questions about his time at VFS, his film, and what's next. Read on to learn more!
Where are you from originally? What made you decide to come to VFS?
Matthew: I grew up just outside of Boise, ID, making films with friends and stop motion videos, and working in retail until my mid-20s. I did one year of college as a theater major but it never really felt right to me. I loved theatre, but I didn't love college.
My girlfriend at the time (now wife), Sara, and I met while she was a freshman in college (after I had already stopped going) and she also hated it. In the smaller, rural communities like we grew up in, a four-year university is the only thing our high school guidance counselors ever presented as an option, usually because they themselves have never been in a world outside of time-honored academia. Want to act? College. Want to write? College. Want to be a chef? College. That sort of stuff that is still perpetuated to this day, even though college degrees aren't proving to be the value in the workforce they once were.
Sara and I both got to a point where we needed to leave Idaho and go explore; see what possibilities were out there. She wanted to go to VFS to study acting and I started looking into their classical animation program. I decided if I was going to go to school for anything, it would have to be something to hone and sharpen my love of art, specifically drawing, and aside from CalArts, VFS was one of the top-rated schools for classical animation in any research I'd done. Animating on paper, what could be cooler? I watched a bunch of the grad films online, looked at the courses, and for the first time ever, was pretty pumped about the idea of going to school.
My best friend Jake was in a similar rut and, to my surprise, he also decided to go with us to VFS to study sound design. So the three of us just made it happen and moved to Vancouver in 2009. It was probably the greatest choice of my life -- really opened my eyes.
What was your time like in the Classical Animation program? What was the most challenging part? What was the best thing about it?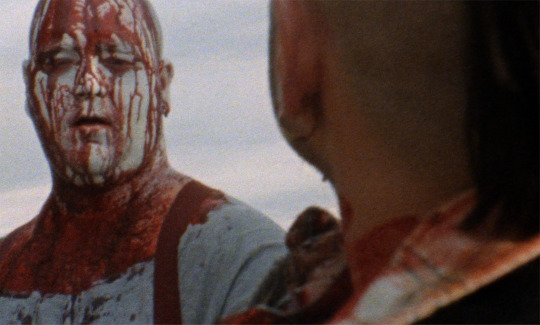 Matthew: Classical Animation has always been an interest to me; I love drawing and design, and even as a kid I never really cared about 3D animated movies. But almost anything hand-drawn I really got into. Being immersed in that world for a year non-stop was really exciting and enriching. Boise is not an entertainment industry town, which is fine, but being in Vancouver, living in a city where so many people were artists for a living, either painters, or musicians, or animators, was really thrilling and was something I had always been missing in my life. Vancouver has inexhaustible inspiration. It's the city I most felt at home in of any place I've ever lived. I'm sad I'm not still there.
The most challenging aspect was also the best thing about my time studying at VFS. You can draw all the time, but if you've never experienced taking consistent life drawing classes you are lacking a paramount element of what it takes to actually express real world ideas to paper. While I found that to be the most formidable aspect for me to grasp at first, it made my personal illustration work and animation skills 100 times better. Life drawing is not an option. If you want to illustrate or animate characters, or anything resembling life (including more simplistic, graphically designed stuff) there is nothing more helpful than regular life drawing. I owe a lot to Adam for opening my eyes to its influence. To this day, I still practice drawing from life as much as I can. When I don't, my skills turn sour really fast. If I'm not in a class, though, it's kind of difficult to convince my friends to get naked and pose for a couple hours -- difficult, not impossible.
What was your experience like after graduating from VFS? What did you do? Where did you go?
Matthew: My student film Krawll did pretty well. It appeared in a lot of festivals and was featured in Computer Arts Graduate Showcase 2010. I sent my work everywhere, to studios large and small, and heard nothing back. Since I'm American, I had to leave Vancouver, which was heartbreaking. I wanted to stay and work there, but, you know, papers and legality and stuff.
So I moved back to Boise, waited for Sara to graduate, and then we got married. A couple months after that, we moved to L.A. and I just started applying for freelance gigs here and there. I ended up doing some work for Buck design, then some stuff on my own from home for bands. I ended up doing regular work at a studio downtown called Moving Colour, and became friends with Brian, the guy who runs it. We still work on stuff together here and there even though I'm not in L.A. anymore. God bless the Internet.
I also started getting noticed by magazines and websites for my illustrations and getting commissions, and additional coverage from there. While I was in L.A., I was asked to be a featured artist on a Youtube channel called Art Attack. They set up a bunch of cameras and filmed me drawing all day. Then they made a time lapse of the whole thing, edited it, put it to music, and there it was. I think they were filming me draw, nonstop, for like 9 hours the day we filmed it.
Overall, odd jobs were what got me by, just barely; that and a supportive wife who also worked her own odd jobs. We never really had any steady income the entire couple of years we were there. It was tough.
We heard that you wrote, directed, edited, and scored (wow!) a new feature film — congratulations! What inspired "How the Sky Will Melt"? What is it about?
Matthew: The story is about Gwen, a young musician, played by Sara, who has spent the last couple of years living and working in Los Angeles. She returns to her Pacific Northwest hometown after a traumatic event, making her reclusive and distant from her father and friends. Boredom and the small town routine further push her into a state of dangerous paranoia; something is after her, something is waiting for her, or something has already gotten its claws on her.
The main influence was Sara and I moving from Vancouver, back to Boise, then to L.A., then coming back home at Christmas and stuff. I stopped being able to relate to the friends I had grown up with who stayed there, got real jobs, had kids, etc. There were several months where I just holed up in my old bedroom, in my parents' house, when I moved back the first time. I didn't tell anyone I had moved back, and I just kept to myself and worked on projects. This was part of what fueled the script I ended up writing later. It's actually a painfully personal movie.
We know a lot of VFS grads were involved in the process of making this film. Can you list them and their roles and how this collaboration came to be?
Matthew: Yeah, there were tons. My leads were Sara Lynch, Annika Karlsen, and Scott Alonzo -- all from VFS' acting program. I met them while working on a short film that never got finished, and I think we all really gelled well from the start. Sara is a producer as well as the costume designer and makeup artist.
My D.P. was Yong Jin Kim, from my animation class. We became friends early on because we both had a background in live action, before animation, and the idea got planted, while in school together, to make a movie at some point. He happened to be living in L.A. attending AFI when I moved there, so we did a lot of prep from the AFI campus in his off hours.
One of my early concept designers was Ranjit Singh Gill, whom I became good friends with, also from my animation class. Jacob Kinch (the friend I mentioned earlier who moved up there with Sara and I) not only did the sound design on my student film as his own final project, but also was the sound designer for How the Sky Will Melt. We work on everything together now. Jeff Dombkowski also worked on the sound design elements of the film (he and Jacob met in their sound class). They are both badass, amazing talents. I'm super lucky to have them onboard.
Based on the trailer, this film has an incredible look and feel that harkens back to another time. Can you tell us about your decision to shoot this on Super 8mm?
Matthew: The long version of this answer can be read in a piece I wrote for Filmmaker Magazine, but the short answer is that I had not, at the time of preproduction in early 2012, found a digital camera I thought looked good enough to shoot anything serious on. RED was too clean for the look I wanted. The Canon 5D and 7D were fine, and everyone had one by then, but they just had that "DSLR movie" look. Also not right for this.
I love small film gauge moviemaking. I have shot on Super 8m and 16mm, and I most adore those images. Because of the time in which this movie takes place, and because of how I wanted the audience to experience watching the movie, I needed to create images from that time to be true to the experience. Super 8mm was the viable option. It has large, wonderful grains and insane color abilities for being so small. And, honestly, I was more comfortable shooting film stock than digital. All of my short films up to now have been shot on film. So yes, the look you are talking about is exactly what I wanted. They don't make a plug-in for any software that looks like actual film does. Especially Super 8mm.
Although it's live action, how did your Classical Animation training influence this project?
Matthew: My time at VFS is hugely influential to everything I do, artistically speaking. I was a film photographer before I became interested in making movies, back in my teens, so I've always cared a lot about framing, lighting, composition, etc. Making an animation of any length, you have to be so precise with all of those elements, even knowing exactly how your edit will look, before you can animate a single frame. You aren't just going out to a location; you are creating it from scratch. There is no overshooting in animation. It takes so long to do and so much time and money goes into each part. You are required to be a very focused, organized filmmaker when dealing with animation in the preproduction phase. I liked how much I had to prioritize my thoughts and work, and I brought that over to filmmaking, even in the writing phase of a project. Terrible planning and execution early in the pipeline only compounds problems as a project moves along. It's something I'm still figuring out.
What are the release dates/details? How can we find it?
Matthew: Its wide premiere is Sep. 1 on nobudge.com, where it will be free for people to watch online. It is also playing Oct. 25 in Madison, WI, as part of the Micro-Wave Cinema Series, which is this really fantastic program that shows lower-profile, often unorthodox, avant-garde American indie films. They are playing some amazing stuff this fall for anyone in the Madison area. There is more stuff coming down the pipe but nothing finalized yet. If you follow the film on Facebook or my Twitter feed, I keep those updated.
What's next for you?
Matthew: I have a lot of stuff cooking, currently.
I worked on designing and animating segments for Gregory Bayne's (Greg is a VFS alumni as well) latest film, Bloodsworth – An Innocent Man. It's a documentary memoir recounting Kirk Noble Bloodsworth, an innocent man convicted and sentenced to death for a crime he did not commit, and who became the first death row inmate exonerated by DNA evidence in the United States. That is coming out wider in February. The premier in Boise is Sep. 25. There might still be tickets. It's really an amazing movie.
I'm also gearing up to shoot my new feature, which I'm starting on this winter. It's something I've wanted to make for many years and now I am finally in a position to do it.
Anything else you'd like to say?
Matthew: Support independent film, animation, music, art galleries, businesses, etc. Paying eight dollars to see "Spider Man 28" makes no difference to a studio. Paying eight dollars for a little drawing to help an artist buy food makes a huge difference to them, and you are also buying something personal and one-of-a-kind.
Micro-budget filmmaking and art require teams of dedicated believers who are making something they love. If you are an artist, or love an artist, support artists. Original voices can't be heard if people aren't willing to support that originality, sometimes, in place of the typical mass-marketed lack of voice.
You can watch the film online HERE.
Thanks, Matthew! We can't wait to see what's next!