One of the many perks of a VFS education includes the industry connections students make along the way. Over the years, our students have had the incredible opportunity to meet some of the biggest names in the industry, from Kevin Smith (Clerks) to Lino DiSalvo (Frozen), Scott Mosier (The Grinch), Gigi Saul Guerrero (El Gigante), and John Musker (Aladdin, Moana).
Most-recently on September 21, our current School of Animation students (3D Animation & Visual Effects, Classical Animation, and Animation Concept Art) were able to participate in a live, in-person fireside chat with Ron Clements – a Filmmaker & Storyteller at Walt Disney Animation Studios. Ron just happened to be in town for SPARK RELOADED, and graciously stopped by the VFS campus to speak with our students!
With his longtime collaborator, John Musker, Ron Clements has written and directed iconic feature films, including beloved classics like The Great Mouse Detective, The Little Mermaid, Aladdin, The Princess and the Frog, and the Academy Award®-nominated feature Moana.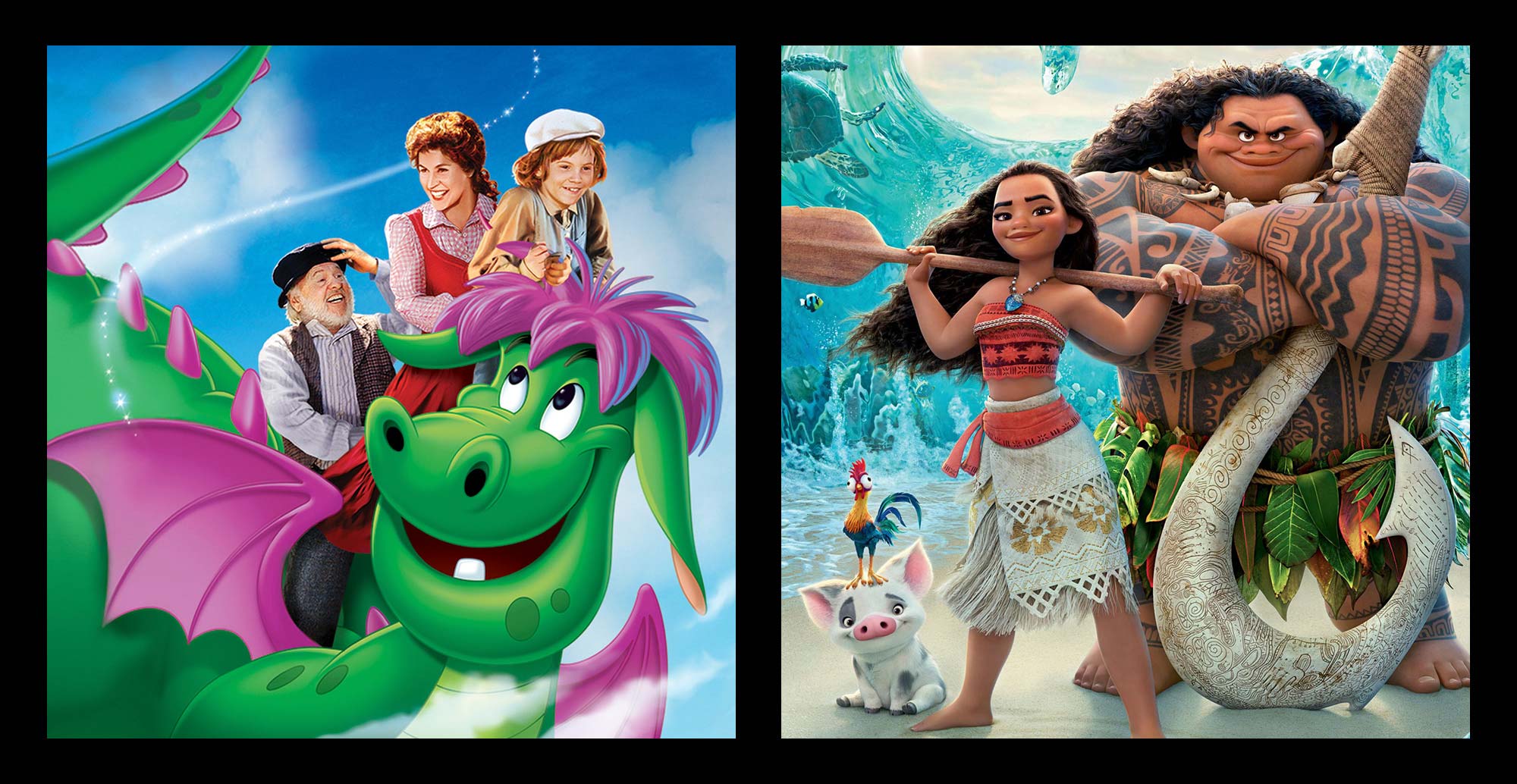 Ron's list of Disney feature film classics is impressive, from 
Pete's Dragon 
in 1977
,
 to the 2017 Oscar-nominated film 
Moana.
Tracing his interest in animation to his first viewing of Pinocchio at age 9, Clements moved to California after graduating high school to try his luck at animation. He worked for several months at Hanna-Barbera while studying life drawing in the evening at the Art Center. With persistence and determination, Clements was finally accepted into Disney's Talent Development Program, an animator training ground and workshop. There, he served a two-year apprenticeship with famed animator Frank Thomas. His early work in character animation can be seen in Winnie the Pooh and Tigger, Too, The Rescuers, Pete's Dragon, The Fox and the Hound and The Black Cauldron.
The event was hosted by SPARK Animation Festival Producer and VFS Instructor Keith Blackmore with 70+ of VFS's animation students in attendance.
Ron began the event by chatting about the journey of his career, spanning over 40 years in the industry, and what it was like working with some of Hollywood's biggest stars including Robin Williams and Gilbert Godfrey. He gave students the inside scoop on working behind the scenes of various production studios and collaborating with people such as Roy Disney, Edwin Catmull, and John Lassiter. Ron also expressed his excitement for creating brand new entertainment and his enjoyment in knowing his films have had a meaningful impact on thousands of people.
His visit certainly had an impact on our animation students! Many students were thrilled to meet the creator of their favourite childhood films and found Ron's journey inspiring. Students were encouraged to leave written feedback after Ron's talk, which included comments like: "As someone who is just beginning their journey in this industry, it was such an honour to meet someone like Ron, who is so experienced and talented." Many mentioned their gratitude for the chance to meet someone so "legendary." The students especially loved to hear Ron's insight on the "inappropriate" Disney secrets and suggestive rumours about the films he worked on. We are delighted Keith's class enjoyed the talk and that for one student, "what appeared to be a regular Tuesday became one of the highlights of [their] year!"
A huge thanks to Ron for taking the time to enrich our student's industry knowledge as they complete their own journey of joining the creative industry! If you're looking to delve deeper into the mind of Ron Clements, keep an eye out for a 3-hour interview Ron recently gave to Spark CG Society, where he chats at length about his years at Disney; look for it online at SPARK ANIMATION Festival and in December on their YouTube channel.
Are you interested in joining the animation industry? Find out how VFS can launch your creative career!
Join VFS online on November 9 for our next School of Animation program preview. You'll learn about our three animation programs, gain valuable career tips & advice, and learn how VFS trains you as an industry-ready animation professional in just 12 months – faster than other schools. The best part…registration is FREE!
Back to THE BLOG homepage