One day you're part of a small ensemble cast in a cute Canadian TV comedy Pillow Talk. The next – you're working for HBO. All in a day's work for a rising star. Canadian-born actor Adam DiMarco has found great success as a regular on season 2 of HBO's Emmy-winning series The White Lotus. But the best part – he's a Vancouver Film School alumnus!
Adam is a graduate of VFS's Acting Essentials and Acting for Film & Television programs. His credits include Crave Original's Pillow Talk (so very hilarious and fun!), The Good Doctor, The Order, and Chilling Adventures of Sabrina, amongst others.
Season 2 of The White Lotus features a star-studded cast of Jennifer Coolidge (The Watcher), F. Murray Abraham (The Grand Budapest Hotel), Theo James (the Divergent series) and, of course, Adam DiMarco. It's safe to say we're even more obsessed with this season than the first, largely because of Adam (but also because we're Jennifer Coolidge stans here at VFS!).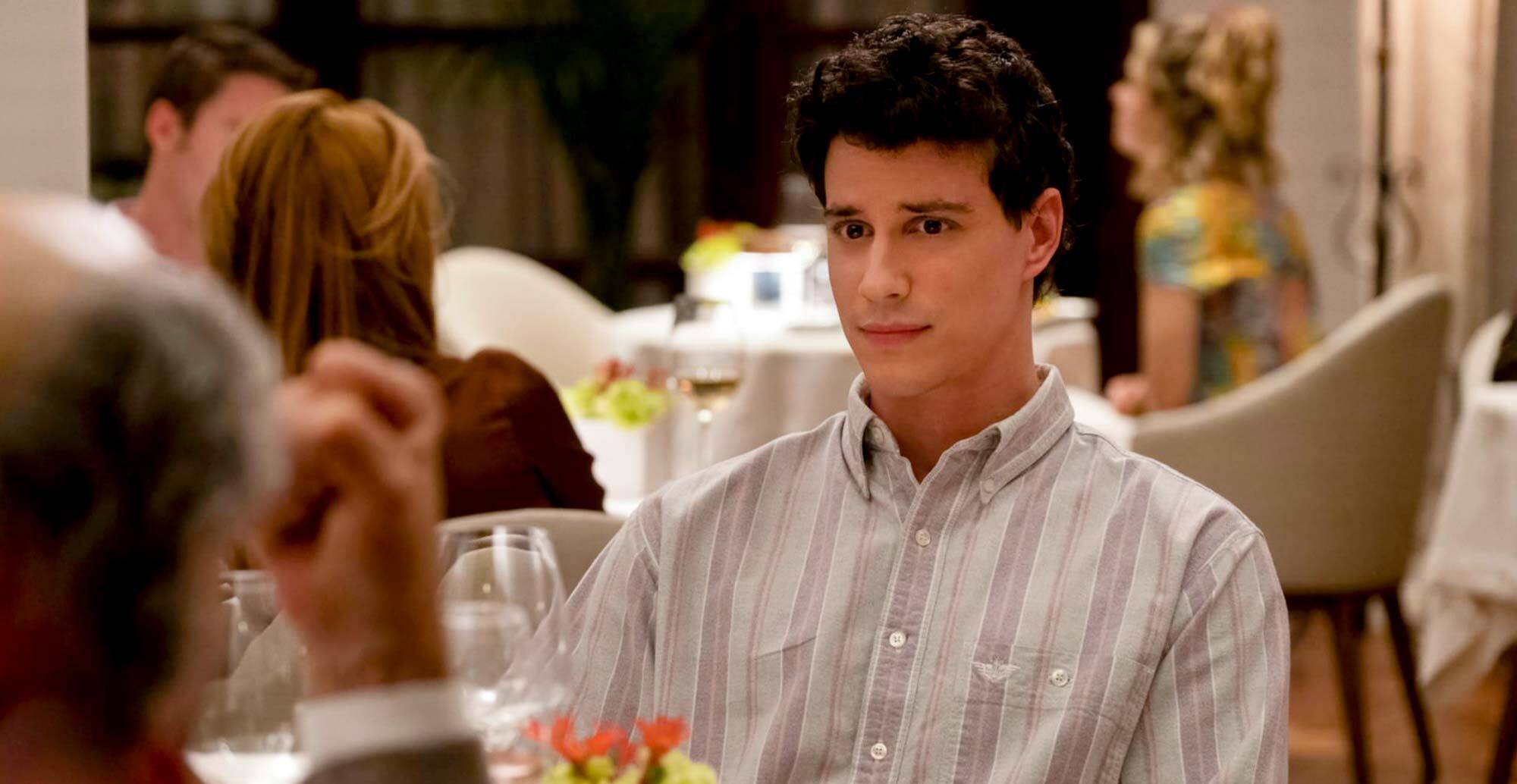 VFS alumnus Adam DiMarco plays Albie Di Grasso on HBO's Emmy-winning
The White Lotus
.
As Albie Di Grasso, traveling with his father & grandfather on vacation, Adam plays the ultimate charmer… but not how you'd think. He may not be suave & seductive like Cameron (James), but what makes him so attractive is that he treats women with respect (imagine!). While we see his father, Dominic, (Michael Imperioli) pay for escorts and Cameron cheat on his wife, Albie falls for damsel-in-distress Portia (Coolidge's discarded assistant), inviting her to take part in his family vacation.
Our favourite moment happens in episode two; Albie goes on an intellectual, well-articulated rant about how The Godfather validates, supports, and encourages the cycle of bad male behaviour (honestly, the monologue had us gagging!). It's hard not to fall in love with both Albie's charm and Adam's as a fantastic actor.
We just HAD to find out what it was like to see Adam go through the Acting programs back in the day at VFS. So, we reached out to Jennifer Clement (Head of Acting) to pick her brain on this star on the rise.
"I am so proud and have been enthralled to watch Adam DiMarco go toe-to-toe with Michael Imperioli and F. Murray Abraham on season two of The White Lotus. His take on 'Albie Di Grasso' is captivating – so present, layered, and always listening. I love it! I remember Adam was a quietly focused, thoughtful, and open student during his time at VFS in the Acting Essentials and Acting for Film & Televisions programs. Adam brought his characters to life with sensitivity, letting the camera come to him in service of the story. He was all about the work – curious, imaginative, and willing to play – honing his talent with committed training and collaborative approach." Jennifer Clement – Head of Acting, VFS
We are so proud of you, Adam! If the bedazzling Jennifer Coolidge wasn't enough of a reason (*makes scrunchy Coolidge face*), go watch season 2 of The White Lotus RIGHT NOW to see Adam DiMarco in all his patriarchy-crushing glory. Now Streaming on Crave in Canada!
Back to THE BLOG homepage