Live theatre provides an opportunity for audience members to escape the mundanity of their everyday lives – if only for a couple hours – and enter the fantasy world of the show. Watching a live performance creates a buzz more stimulating than sitting on the couch watching Netflix (though we love a Bridgerton binge). Theatre can also provide an opportunity to satirize societal norms and ways of thinking – which is exactly the goal of Omari Newton and Amy Lee Lavoie's comedic play Redbone Coonhound.
The play's idea originated from Omari Newton and Amy Lee Lavoie's real-life romance and experiences together. Omari is an award-winning Actor and Playwright, as well as Head of Vancouver Film School's Acting for Film & Television program (hooray for us!). Some of his career highlights include writing a critically-acclaimed hip-hop theatre piece called Sal Capone, and voicing the reoccurring role of Nate on Netflix's animated version of the beloved Canadian hit Corner Gas.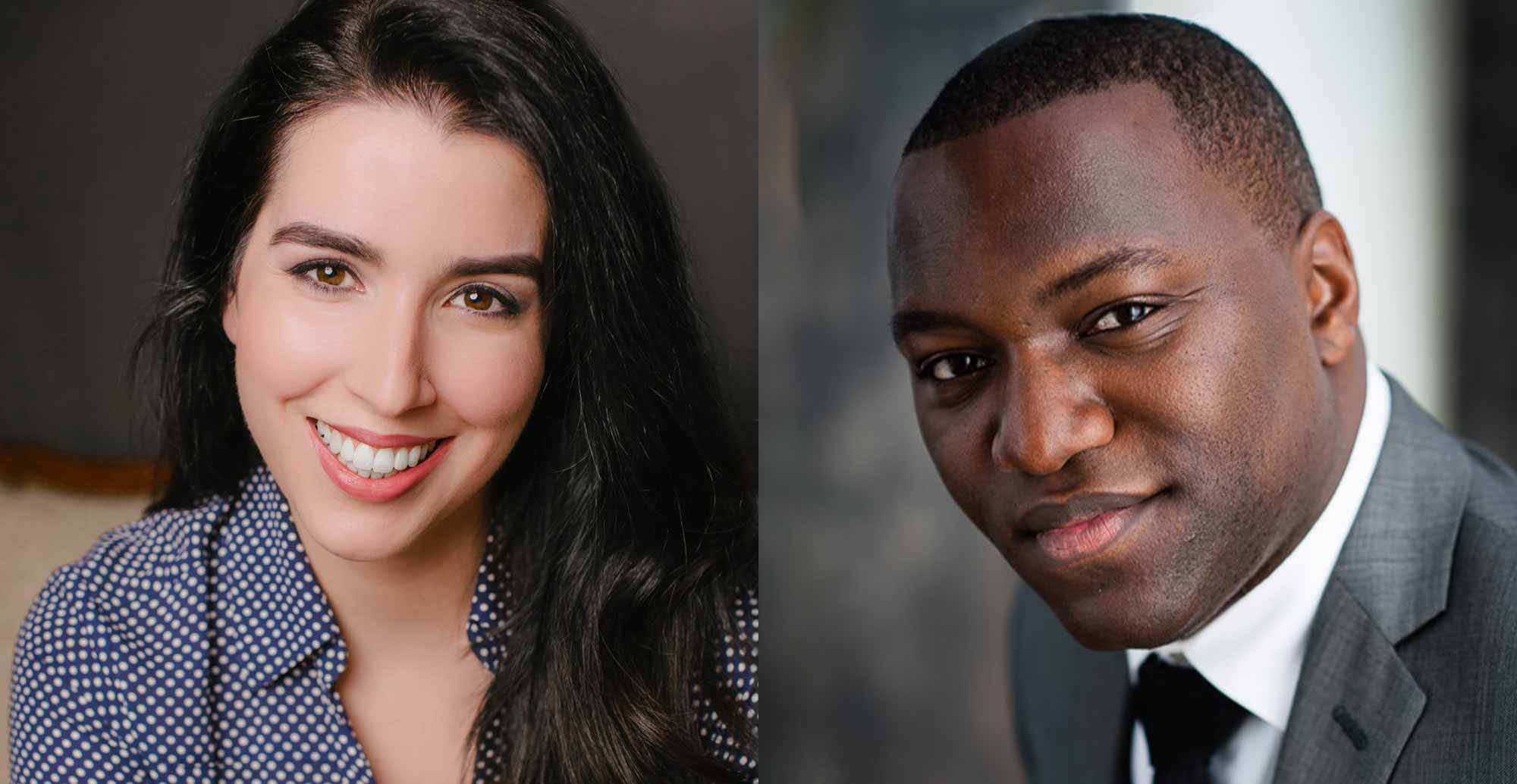 Omari Newton & Amy Lee Lavoie's
Redbone Coonhound
 premiered in Vancouver at Newmont Stage at the BMO Theatre Centre.
Amy is an award-winning Playwright, a graduate of the esteemed National Theatre School of Canada's Playwrighting Program, and former employee of VFS! Amy's first play, Rabbit Rabbit, won two MECCA's and has been produced across North America. 
Redbone Coonhound premiered October 6th at Newmont Stage at the BMO Theatre Centre and ended its Vancouver run on October 30th. The play follows Mike and Marissa, an interracial couple, as they navigate the intricacies of race within their relationship and society as a whole. The play contains a series of micro-plays, each comedically critiquing different aspects of modern society, giving the 7-person cast the chance to play a variety of roles, both realistic and nonsensical. It can be challenging to write satire for emotionally-charged topics such as race and gender, but Amy and Omari do so brilliantly. Whatever hesitations the audience had at the beginning of the show for where they were "allowed" to laugh were soon gone after realizing the play's satirical intentions. 
In addition to the writing, the show was directed masterfully, making excellent use of the revolving stage, versatile set design and poignant music for each scene transition. The audience was engaged all the way through the 95-minute performance, which can be a challenge in the TikTok era where our attention peaks at 30-seconds. The cast performed incredibly and their characters, though sometimes (literally) out of this world, were grounded and portrayed a relatable believability that kept the audience chuckling throughout.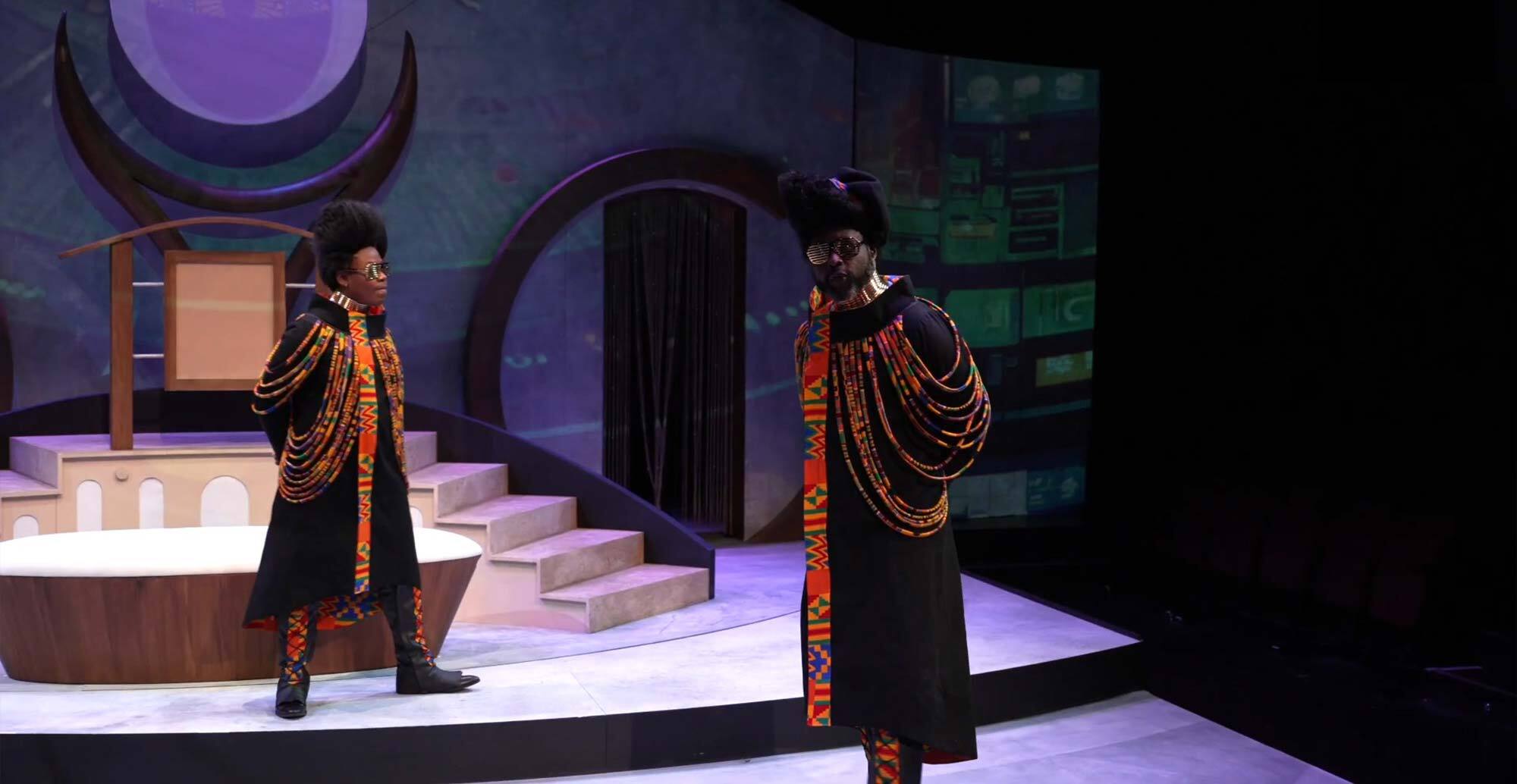 Emerjade Simms and Kwesi Ameyaw starred in
Redbone Coonhound
 at Newmont Stage at the BMO Theatre Centre.
Vancouver was just the first stop on Redbone Coonhound's Rolling World Premiere, with the next show opening in Toronto's Tarragon Theatre from February 7 to March 5, 2023, before premiering at the Imago Theatre in Montreal on March 21. 
We know Amy and Omari are working non-stop and we look forward to watching more of their work on-stage and screen!
Back to THE BLOG homepage