Vancouver Film School releases a new showreel every year that highlights the achievements and successes from the previous year of our students, faculty, alumni, and industry partners. We love celebrating industry wins and we are so proud of everyone involved! 
In 2022, VFS had creatives making strides in all areas of the industry. Our acting alumnus Adam DiMarco landed a key role on the satirically comedic whirlwind, The White Lotus. He plays Albie, the naïve, "nice guy" vacationing in Italy with his Dad (Michael Imperioli) and Grandfather (F. Murray Abraham). Another on-camera talent we're celebrating is VFS Acting Instructor Mattie Shisko's role as an unconventional nun on season 2 of Firefly Lane. You can watch her unceremoniously smoking a cigarette in the front seat of a car, no chapel in sight. 
We have many creatives recognized for their off-camera accomplishments as well, including alumnus Mohamad el Masri, a writer for the Emmy-hit Severance starring Adam Scott, and sound design alumnus Jaime Sainz with his work editing sound effects on Alejandro G. Iñárritu's Bardo. 
We've also been fortunate enough to forge incredible industry partnerships with innovative companies like Beyond Capture (who doesn't enjoy being able to transform a human into a dancing blueberry?), Big Foot Studios, and a number of diverse film festivals. 
VFS's 2021 Showreel has over 12k views, the 2022 Showreel has over 14k views, and we're confident our 2023 Showreel will be the most popular reel yet! Beyond the views, the many talented creatives we have continuously working in and leading the industry proves that Vancouver Film School's industry-driven educational model creates the best wave of creative talent.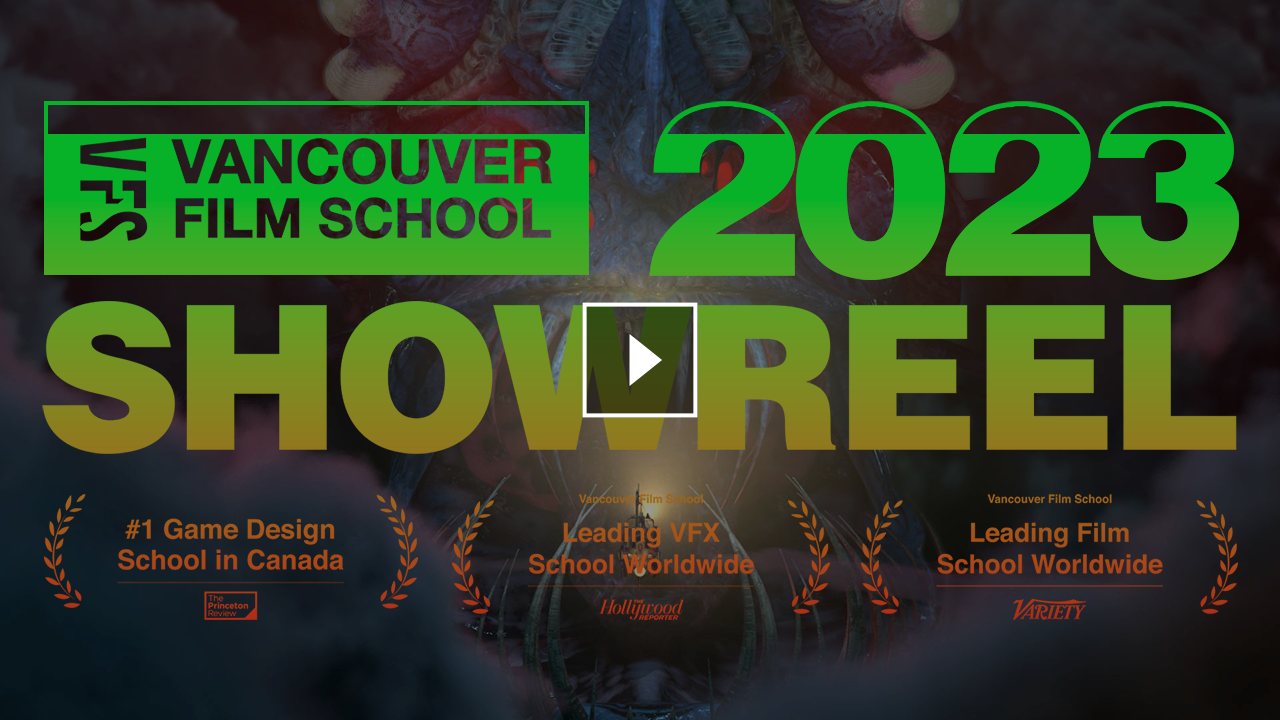 Be sure to subscribe to the VFS YouTube channel to view our past, current and future Showreels and stay updated with all VFS content! 
Back to THE BLOG homepage