With the deadline for the first round of the Women in Game Design Scholarship now just a week away, we reached out to 2013 award recipient Janel Jolly to ask about her experience at VFS and in the games industry.
Janel is a Quality Assurance (QA) Director on EA's NHL franchise, leading the team that makes sure the games run smoothly from day one. She also teaches QA at VFS to the next generation of game designers.
We spoke to Janel about her lifelong love of video games, how VFS prepared her for her career, and the importance of addressing the gender imbalance in the industry.
What inspired you to get into game dev, and what excites you about it now?
Like many growing up, my confidence was low as a kid. I had a speech and audio impairment so interactions with others my age was difficult. My parents got me an original Nintendo and it gave me challenges I could overcome with a sense of accomplishment. Level by level, boss by boss, and game by game I climbed past obstacles to discover my best self. I wanted to share that positive experience to help others find their potential. To have fun and not feel alone.
I find that the gaming industry is where I can be my best authentic self. Each day I'm presented with challenges… but this time, I'm surrounded by a team who joins me on that climb. As a team leader I'm now able to empower others to reach the peak.
Could you tell us a bit about your experience with the scholarship?
I received the WIGDS in 2013. Getting the courage to apply was the hardest part. What happens if I get it? Can I handle moving cities? What if I don't do well? It became easier when I focused on just one question: Do I want to work in games? That answer was a strong yes. Everything else was a happy problem to deal with.
I had a producer as a mentor for our final project who 10 years later remains my role model. He shared an opportunity to work in quality assurance after graduation on his team which became my first AAA job.
How did VFS prepare you for your career?
The course is intense. The homework scales in difficulty throughout the terms. I had to show up and do the work or else stumble forwards. VFS treated me like an adult and made it clear that games are a team effort. This was evident when it came to final projects where my work ethic throughout previous terms determined if my classmates wanted to work with me or not.
It made me realize that my classmates, mentors, and teachers are my first network and VFS is where my career starts, not after graduation. Be prepared to bring your all and not treat this as just a school. It's work.
Which studios and games have you worked on since graduating?
I worked at United Front Games as a Quality Assurance Tester for Sleeping Dogs: Definitive Edition by Square-Enix. After six months I became a test lead for four other projects, including Marvel Battlegrounds by Disney. I was a fire-fighter so moved between projects that had problems, and I realized how much I loved QA.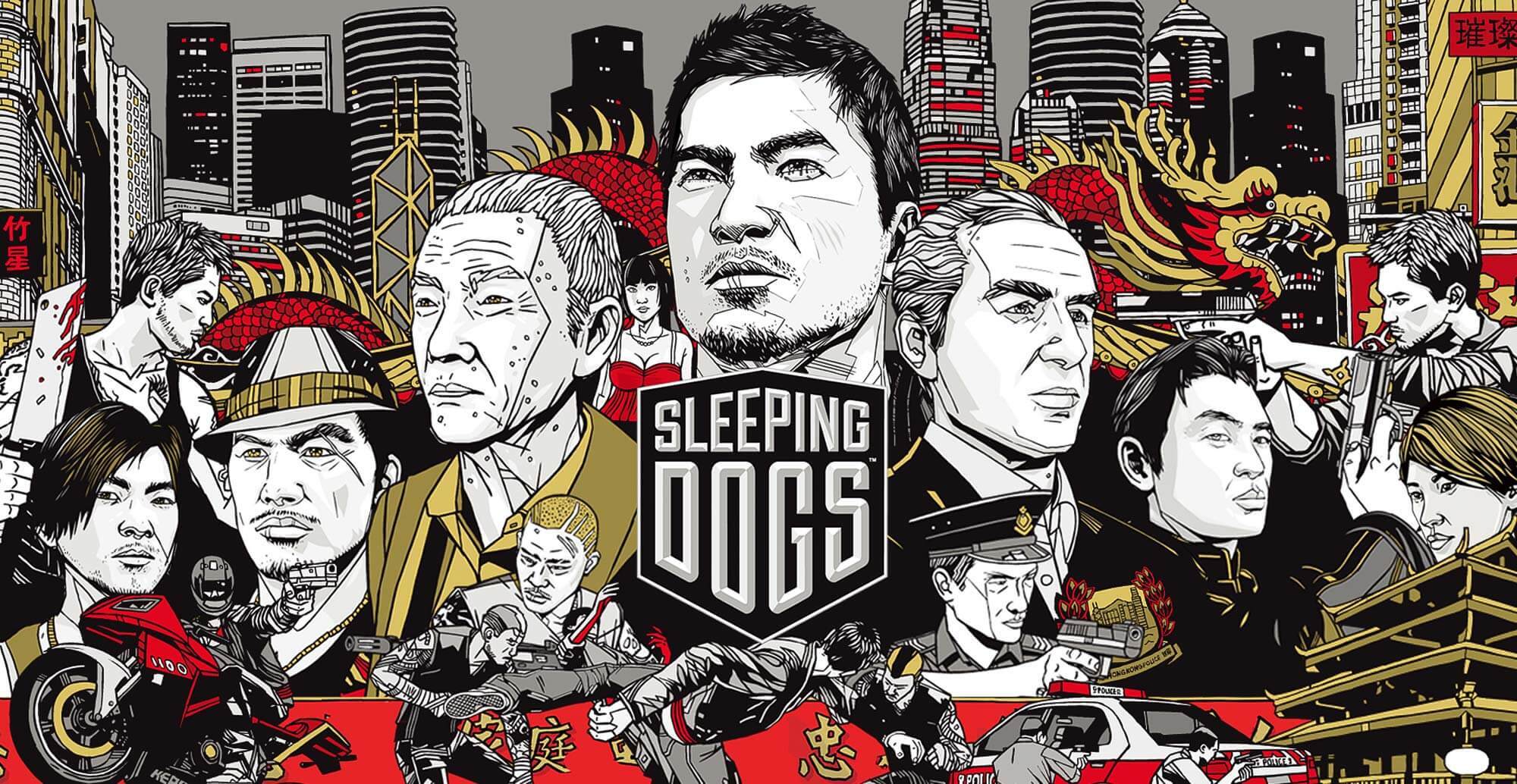 Janel Jolly's first opportunity after graduating VFS was as a Quality Assurance Tester for
Sleeping Dogs: Definite Edition
.
I saw so many gaps in quality within the industry. There was an opportunity to evolve how we test and the stigmas around it that made compensation, retention, and career growth difficult. I shifted my path from production back to QA and made it my career. I applied all the game design principles I learned at VFS into the growing field of quality design.
I left United Front Games after two years to join Capcom as a test lead and later QA Manager. My focus was Dead Rising 4 and its DLC. I later expanded my portfolio into mobile with Puzzle Fighter and several unreleased projects. I stayed at Capcom for two years before I found an incredible opportunity as a QA Manager at Electronic Arts on the NHL Franchise.
I've been with EA now for almost five years and am currently a QA Director on NHL. I've been in the industry for nine years now with 20+ projects (15+ AAA releases). My goal continues to be combatting stigma of QA as it becomes a more collaborative partner in development with the empowering tools of telemetry and automation. This is why I teach QA at VFS. I want future game designers to know what to expect from their quality partners.
Janel has been leading the QA teams working on EA's
NHL
series through several iterations.
Why is it important to address the gender imbalance in game development?
I never worked with another woman in QA until I came to EA. I was used to being the only woman and it didn't bother me. However, at EA I noticed how much I had changed myself in order to feel like I fit in at other studios. The thought of wearing a dress, putting on makeup, or being more feminine was terrifying. I was afraid of being seen as feminine as there is a stereotype that women are not good at games and my career was dependent on my ability to play games. To be clear, no one at the other studios treated me poorly for being a woman, but it was a subconscious fear because I didn't see anything to silence it.
Being somewhere diverse threw me a curveball of what I want to be at work versus what I felt safe to be. For the first time I'm wearing skirts and jewellery. I discovered I like feeling pretty! More safety means more choices to be "you." We need more of that, because it's frightening to be the only one.
What advice do you have for women and non-binary applicants thinking about this scholarship?
The industry has changed a lot since I graduated. I'm noticing more inclusive discussions and training for leaders. These changes aren't always visible to consumers. Poor conditions in the news aren't the standard. A country, city, and studio all have their own unique cultural influences and the combination of all three should influence your decision to apply. Just avoid stereotyping all studios from a select few; give each a fresh perspective when researching and use the VFS network to reach out if you're uncertain.
Thank you, Janel, for sharing your experience with the WIGD Scholarship. There's just one week left to apply for the first round of opportunities. If you're an aspiring game developer, don't hesitate to apply!
Back to THE BLOG homepage