What do Fred Astaire and the Marx Brothers have in common? They've performed at the Orpheum! Debuting as Vancouver's biggest vaudeville house and continuing today as a popular venue for a range of performances and screenings, Vancouver Film School is supporting Vancouver Civic Theatres with the moderation of Silent Movie Mondays!
This silent film series will run at the historic Orpheum theatre on May 1, June 5, and July 10. Each event will have a screening of memorable silent films with a live soundtrack played on the Wurlitzer organ – installed at the Orpheum in 1927, it remains the last theatre organ in Canada in its original location (no pressure).
After the screening of each film, Keith Blackmore, a 3D Animation & Visual Effects and Classical Animation Instructor at Vancouver Film School, will host a discussion about the movie and its impact on the evolution of film. He will be accompanied by special guests from the film industry who will share their insight and expertise.
Silent Movie Mondays film schedule and ticket links below:
May 1: Safety Last (1923)
Harold Lloyd plays a small-town boy with big dreams who moves to New York City to find success. Surviving in the big city isn't as easy as he imagined, so when he hears that a store manager will pay $1000 to anyone who can attract customers to his store, The Boy partners with his friend (Bill Strother) to climb the building as a crazy PR stunt and win the money.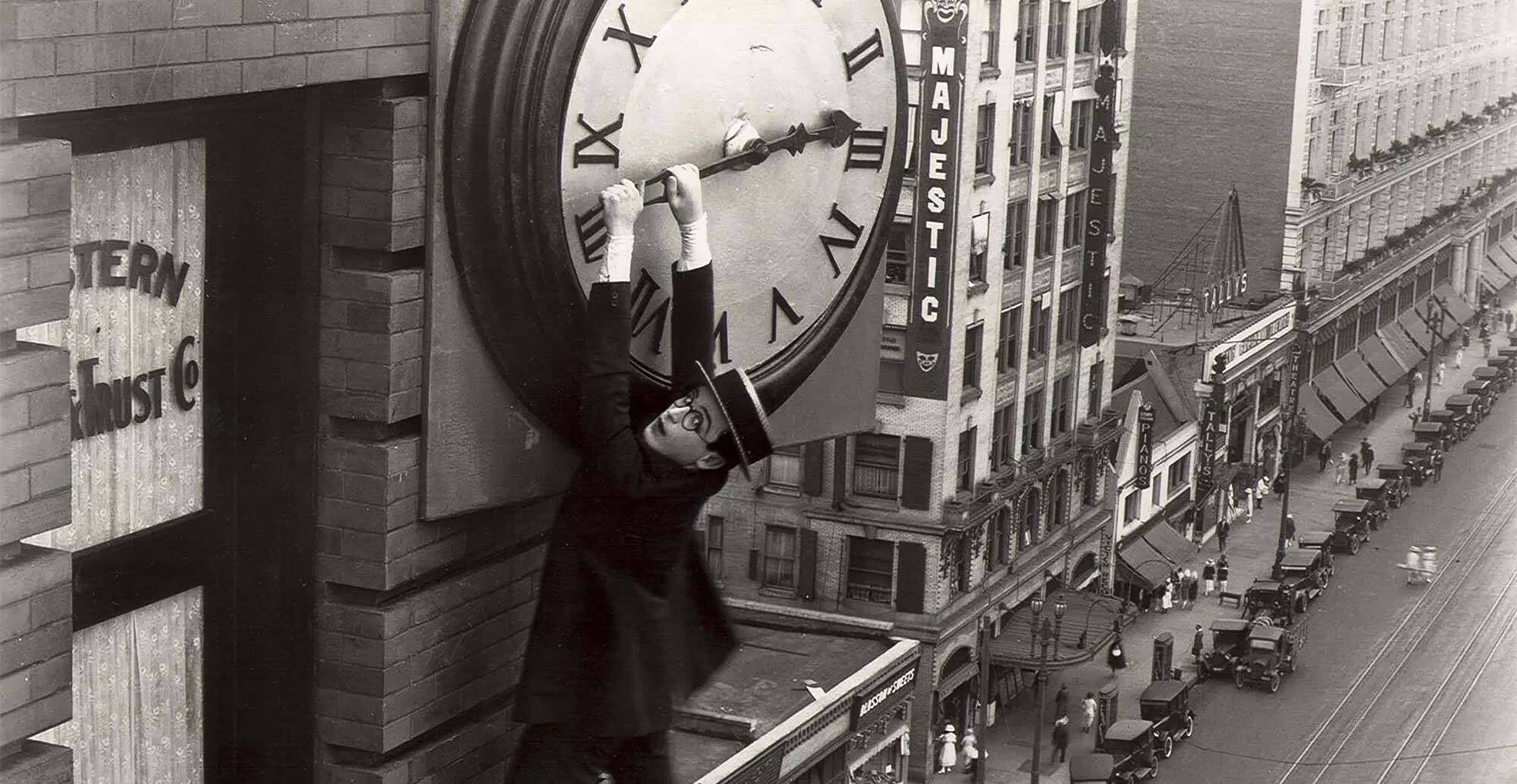 Harold Lloyd dangles from a giant clock over NYC traffic in
Safety Last
.
Special Guest: Suzanne Lloyd, granddaughter of the influential and iconic Harold Lloyd.
June 5: The General (1926)
Recognized as one of the most notable comedies of its era, this story follows railroad engineer Johnnie Gray (Buster Keaton) as he attempts to save his accidentally-kidnapped fiancée from a train stolen by Northern forces during the American Civil War.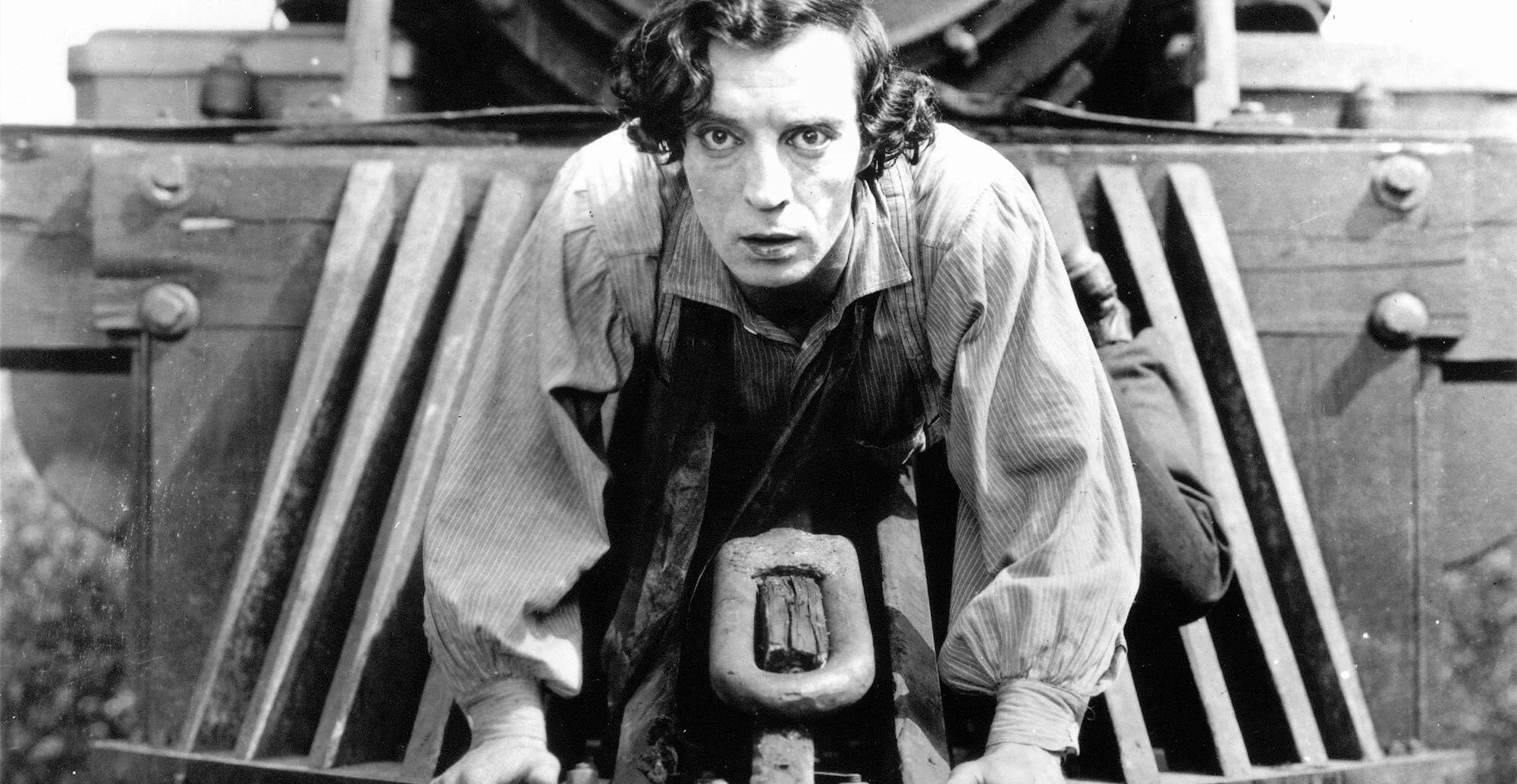 Johnnie Gray (Buster Keaton) riding on the front of a train in pursuit of Union soldiers in
The General
.
Special Guests: VFS alumni Taylor Ramos and Tony Zhou, a filmmaking duo with work featured on FilmStruck and the Criterion Collection. They co-created the YouTube video essay series Every Frame a Painting, and were credited as Writers, Producers, and Directors for the David Fincher-produced Netflix series VOIR.
Individually, Taylor is a 2D Animator with credits including Hilda, The Last Kids on Earth, and Dogs in Space. Tony is an Editor for feature films, commercials, and animation. His work includes The Lego Star Wars Holiday Special, Dragons: Rescue Riders, and the upcoming series Megamind.
July 10: Charlie Chaplin Shorts
"The Pawn Shop" (1916)
"The Rink" (1916)
"The Immigrant" (1917)
These short films highlight Charlie's slapstick comedy technique that became a staple in the silent era.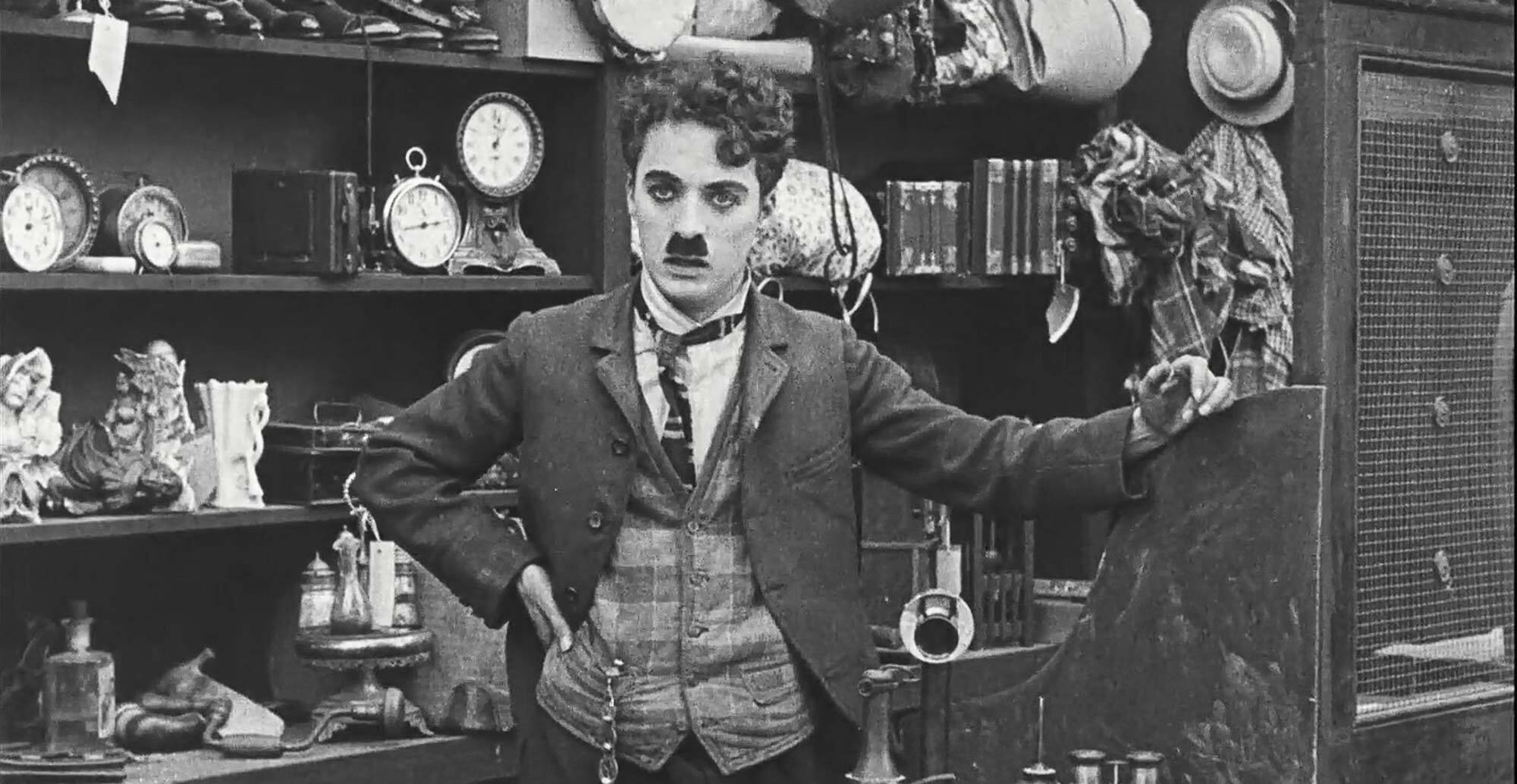 Charlie Chaplin developed a slapstick performance style that made him famous around the world.
Special Guests: TBC
Make sure to buy your tickets to see these iconic films on the big screen and discuss how they've shaped modern movie history. This is your chance to escape the constant buzz of your phone and immerse yourself in the silent era.
Back to THE BLOG homepage