Something sinister has invaded minds all around the world, lurking and ready to transform those so ensnared into beings of great power. No, we're not talking about an incursion of Mind Flayers, but the arrival of Baldur's Gate 3!
Baldur's Gate 3 is Larian Studio's long awaited sequel to the classic RPG series first developed by BioWare. After three years in "early access" while developers completed the faithful adaption of Dungeons & Dragons, the completed version of BG3 was unleashed on August 3 to rave reviews, clamouring fans, and ever-increasing gameplay hours on Steam.
VFS is proud to have nine alumni credited on Baldur's Gate 3. Six graduates of the Game Design program worked as producers, combat designers, gameplay scripters, and more, while three Sound Design graduates are credited as sound designers.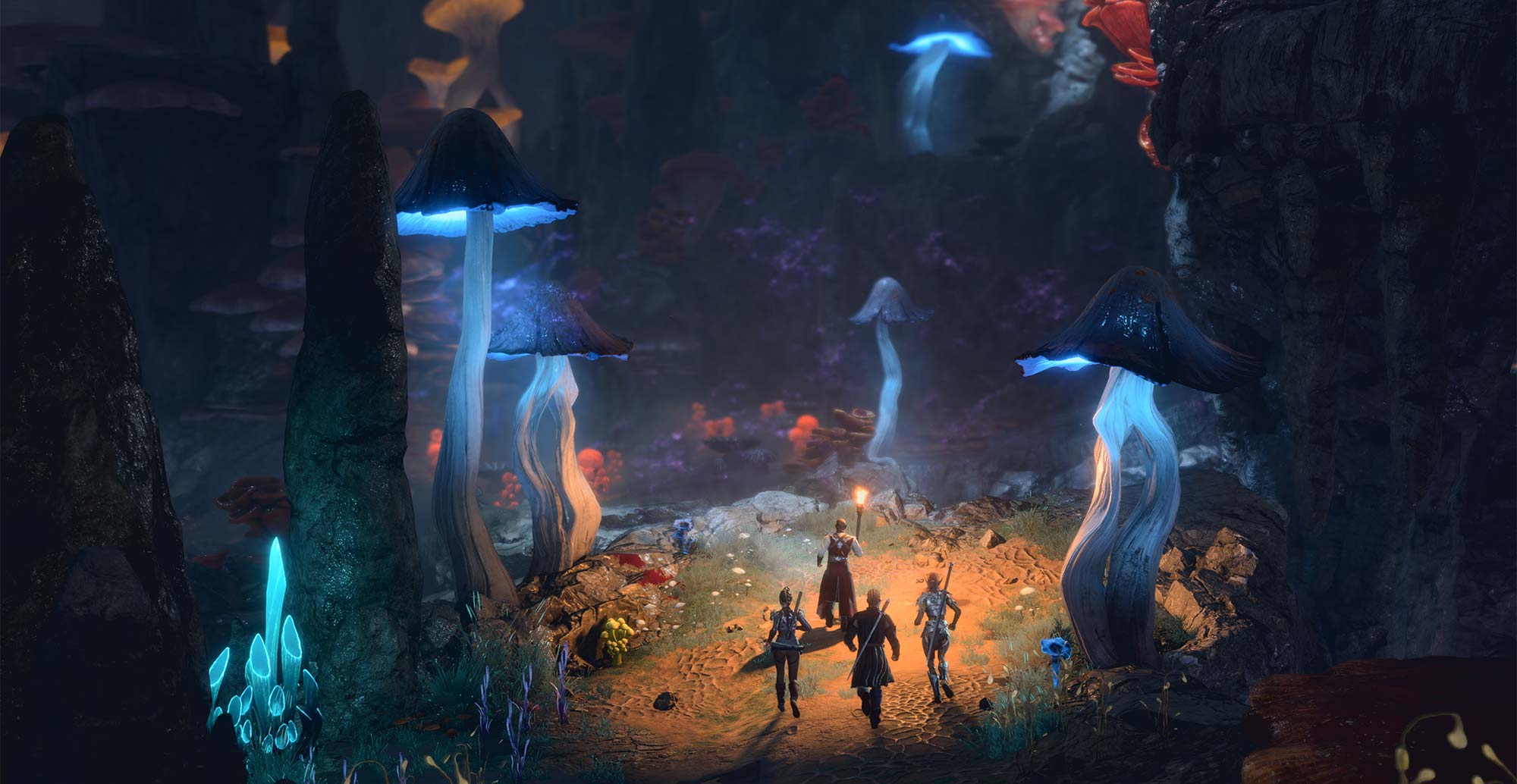 The breathtaking environments of
Baldur's Gate 3
have brought life and immaculate detail to the world of Faerûn.
By all accounts, developers rolled nat 20's across the board on this one. Since release, BG3 boasts an overwhelming 96% positive reviews on Steam, 97% on Metacritic, 100% on OpenCritic, and is rated 9.8/10 on IMDb. Critics and fans alike have been astounded by the game's polish, writing, environments, character creator, and voice acting. Some are already declaring as not just the game of the year, but among the best video games ever created.
Christopher Mitchell, the Head of Creative Technologies at VFS and Game Design Instructor, is among those awestruck by the team's achievements.
"Baldur's Gate 3 is the unmistakable 500-pound gorilla of the gaming market right now," says Christopher. "It's breaking records and even changing expectations about what games can be to consumers and what should be built by developers themselves. I myself literally took a week off work to play it and still have miles of content to play through.
"To know that VFS alumni had an important role in the game's success is beyond wonderful. Their efforts have helped create something groundbreaking that will be remembered for decades."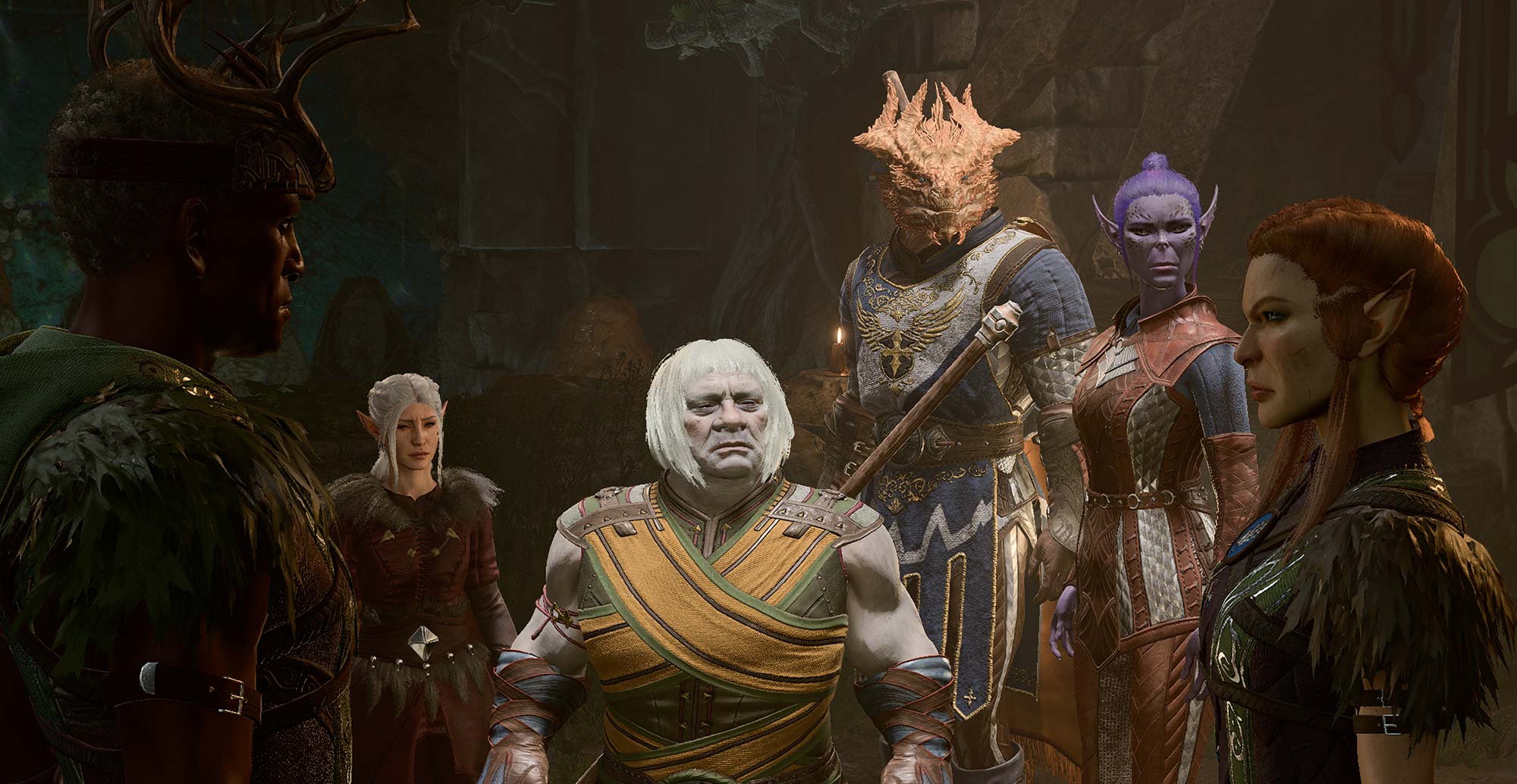 BG3
features a well-developed cast of companions and a robust character creator, allowing players to fully customize the hero of their fantasies… even if that hero happens to have a startling resemblance to actor Danny DeVito.
VFS Instructor Matheus Vilano was among the alumni who worked on the game. Matheus has shared his expertise with a huge range of students who aspire to work in the games industry, teaching sound design principles in four(!) different programs: Sound Design, Writing for Games, Game Design, and Programming for Games, Web & Mobile.
2023 is proving to be a crescendo of D&D content. In March, Dungeons & Dragons: Honor Among Thieves, which featured the talents of eight Animation alumni, hit theatres bringing to life a whole manual's worth of monsters with staples like a gelatinous cube, an owlbear, and, of course, a red dragon!
A huge congratulations to all of the alumni who worked so hard to bring Baldur's Gate 3 to life! The VFS community continues to astound us with their instrumental parts in creating the best of the best. If you happen to know one of the talented developers, please be sure to reach out and let them know how proud we all are of them.
Back to THE BLOG homepage