Last September, VFS was lucky enough to host Julia Bianco Schoeffling, the casting director behind monumental games like Legend of Zelda: Tears of the Kingdom (English cast), Cyberpunk 2077, and Sekiro: Shadows Die Twice, for an in-depth discussion with Charles Douglas on entering the video game industry as an actor.
Previously, this talk was exclusive to VFS students and staff, but we're now releasing it online for all to see!
Acting is an ever-growing part of video games. While voice acting in games dates back to 1982's arcade classic Dragon's Lair, performances have come a long way since then. What was once the domain of kitschy performances (looking at you, Resident Evil on the PlayStation 1) has evolved into an essential part of gaming. Powerful performances by voice actors have elevated characters like Portal's GLaDOS, Metal Gear's Snake, or Horizon's Aloy to become fan favourites with emotionally compelling arcs.
Performance capture technology has taken the actor's role in video games to a whole new dimension (literally!) By tracking an actor's facial features and body movements, game developers can now directly transpose a performance onto a character model. Look no further than André Peña's role in the Resident Evil 4 remake as Luis Serra to see the power of such technology, a performance many have claimed as the best in the game. Oh, did we mention that André Peña is an acting alumnus from VFS, and that parts of RE4 were captured in Beyond Capture Studios on the VFS campus?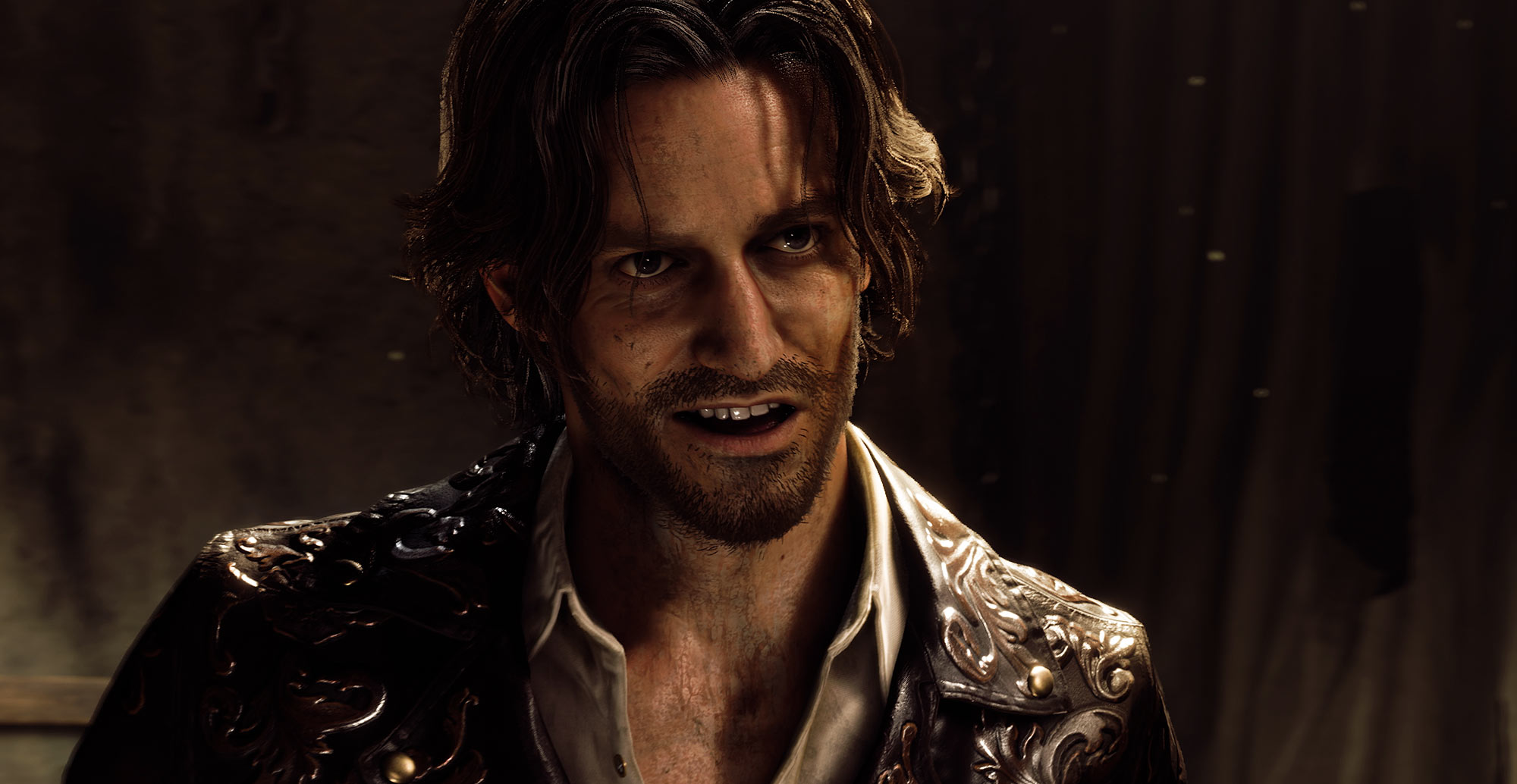 VFS Acting Alumnus André Peña's performance took fan-favourite character Luis Serra and escalated fan's adoration to a whole new level.
So, how are actors landing these sorts of roles in video games? That's where Julia Bianco Schoeffling comes in.
Julia has been working for over 20 years in the games industry in voice and performance capture casting, making her the perfect person for our students to hear from. Julia joined VFS while on tour for her book The Art and Business of Acting for Video Games, the industry's first such guide. Drawing on her experience as the COO and Casting Director for The Halp Network, she offered an audience of Acting for Film & Television students practical advice on working with casting agencies, building from audition rejection, and the opportunities for actors being created by emerging performance capture technology.
Julia was joined on stage by Charles Douglas, a performance and movement director and educator. He's worked in a variety of capacities in games, including as a Performance Director on Baldur's Gate 3, Stunt Coordinator for the Resident Evil 4 remake, and MoCap Talent in New Tales from the Borderlands. While serving as a Senior Instructor at VFS, Charles created and led the school's performance capture course in partnership with Beyond Capture Studios.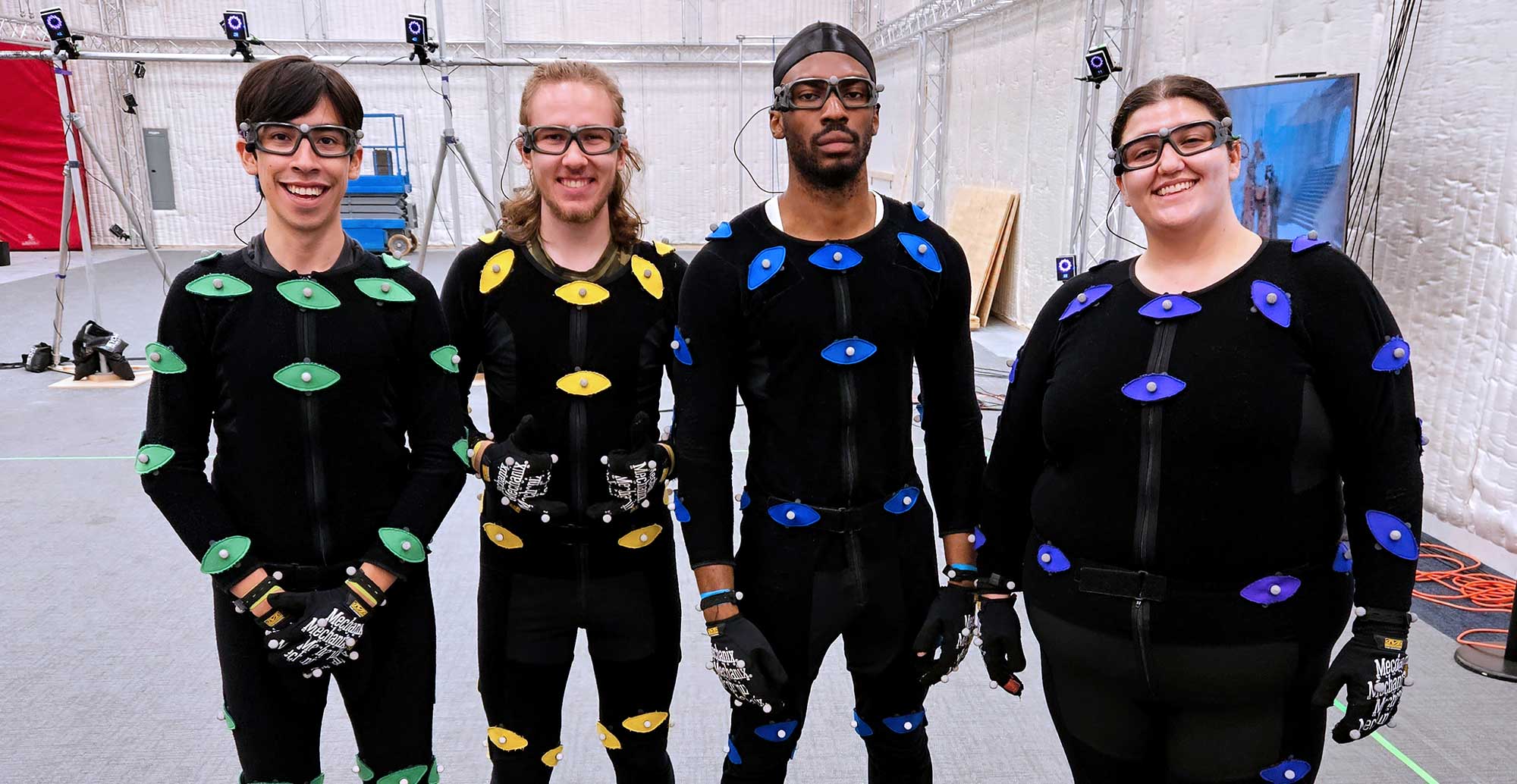 VFS acting students learning the ins-and-out of performance capture at Beyond Capture.
Beyond Capture Studios is one of the largest dedicated performance capture spaces in North America, embedded right in one of VFS's downtown Vancouver campuses. By hosting Beyond Capture, VFS has been able to offer students the unique opportunity to learn motion capture techniques in a professional working studio. It's not just acting students who benefit either—those studying Animation and Game Design have also gotten invaluable experience with Beyond Capture. (As a sidebar, Beyond Capture recently opened up a second studio in Montreal! Congratulations to our growing partner as you rock the industry.)
Training in performance capture is just one of the ways that VFS prepares acting students to work in video games. Experienced voice-over artists, like Head of Acting Omari Newton, train students for the unique demands of voice acting, making it a staple of our program. VFS's focus on the business side of acting also helps immensely, preparing students for auditions, negiotating contracts, finding agents, and so much more.
In addition to entire classes devoted to building career skills, featured speakers like Julia Bianco Schoeffling give students firsthand access to the professionals who know exactly what it takes to succeed in the industry. So, without further adieu, here is Julia and Charles' talk "Finding success as an actor in the Video Game Industry."
A massive thank you again to both Julia and Charles for their time and insight into this growing sector. If you know someone who's interested in acting in video games, please share this video with them, or click here to learn more about everything the Acting program at VFS has to offer.
Back to THE BLOG homepage