Jong-hee Song, an alumna of VFS's Makeup Design for Film & Television program, has worked on critically acclaimed movies and TV shows with some of South Korea's most notable directors. But her latest work is being streamed all around the world in Netflix's hit K-drama Mask Girl.
Late last month, Mask Girl caught the attention of K-drama and thriller enthusiasts everywhere, becoming the second most streamed show worldwide on August 24, as well as the #2 non-English streamed show for the week of August 28 to September 3.
Mask Girl is a twisting thriller following Kim Mo-mi, an office worker who once dreamed of becoming a star. Insecure about her looks, she performs as a masked dancer online at night. Without spoiling things, the show takes some pretty sharp turns and will keep you guessing as to what will happen next. It's also worth noting that Film Production graduate Yong-Jin Cho served as 1st Assistant Director on the series!
As one might expect from a show with the title, appearances are everything in Mask Girl, meaning Jong-hee and her team's work was instrumental in transforming the actors into their characters.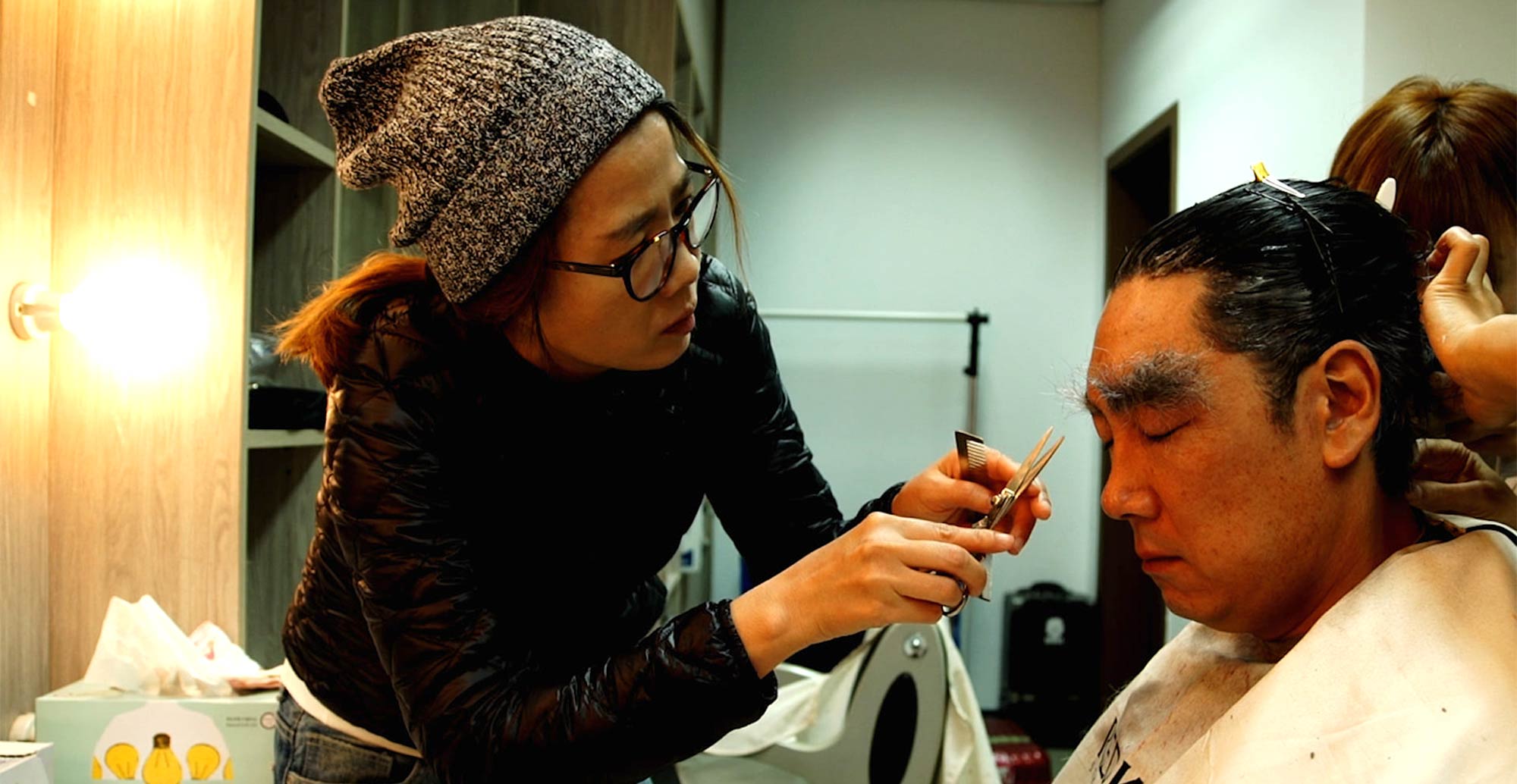 Jong-hee Song, left, transforms then 35-year-old actor Park Hae-il into a 70-year-old for the film
Eungyo
.
If you're a fan of Korean television and film, chances are you've seen some of Jong-hee's work before. Known as "The Makeup Director" for her mastery of the medium and prolific career, Jong-hee has worked on numerous titles since graduating from VFS in 2009, including Eungyo, My Dictator, Forgotten, and this year's Concrete Utopia. She's receiving extensive praise for her transformation of actor Lee Byung-hun in the latter.
It's her work with legendary filmmaker Park Chan-wook that has earned Jong-hee most of her critical attention, however. Considered staples of Korean cinema, Jong-hee has shown her immense range working on Park Chan-wook's films, such as the neo-noir thrillers of The Vengeance Trilogy (Sympathy for Mr. Vengeance, Oldboy, and Lady Vengeance), horror movie Thirst, period drama The Handmaiden, and romance mystery Decision to Leave. Decision to Leave was notably on the shortlist for the Academy Award for Best International Feature in 2022.
Jong-hee's career as "The Makeup Director" doesn't stop with her credits, however.
She leads the Mimos makeup team, and has mentored numerous other makeup artists who are now leading their own teams of makeup artists under Mimos. She's also helped create space for makeup artists to be included as part of pre-production, spreading recognition for their important role in shaping a project's characters.
Jong-hee is an excellent example of the talented and professional makeup artists that come out of our Makeup Design program. See her work on Mask Girl on Netflix now!
Back to THE BLOG homepage