Last March, VFS was lucky enough to be joined for an industry talk by a rising star in Hindi cinema, Shakun Batra!
Okay, rising star may be a bit of misnomer for someone with Shakun's resume. Although Shakun just turned 40 this year, he's already written and directed three feature films: Ek Main Aur Ekk Tu, Kapoor & Sons, and Gehraiyaan, as well as the documentary Searching for Sheela. He has won numerous awards for writing and directing, achieved commercial and critical success, and worked with massive film stars like Kareena Kapoor, Fawad Khan, Rishi Kapoor, Rajat Kapoor, and Deepika Padukone.
But before all that, even before he studied in the Film Production program at VFS, Shakun was in business school, studying to join his father's business.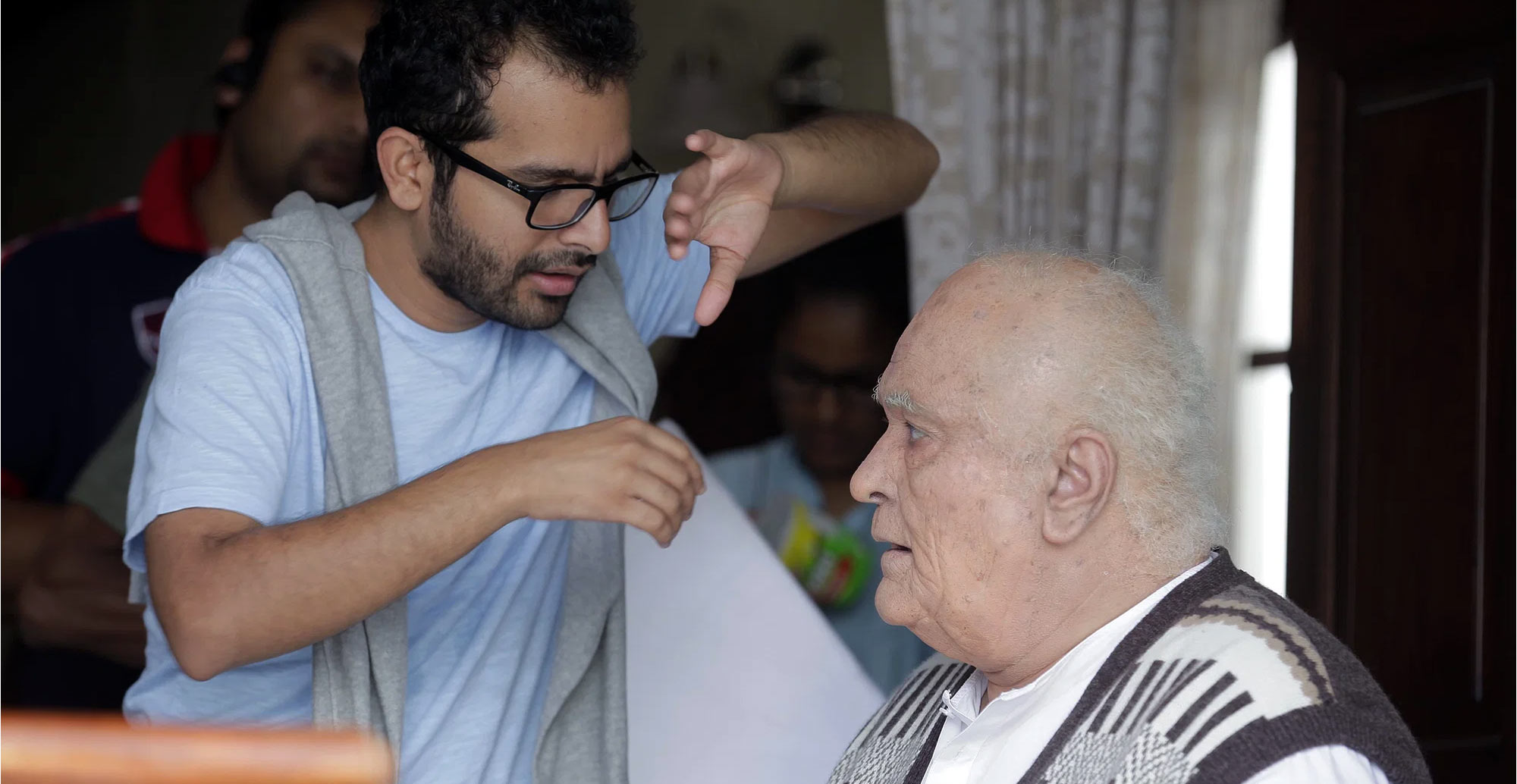 Shakun on set during the filming of Kapoor & Sons with actor Rishi Kappor.
"My parents wanted me to go to business school [for my MBA,]" Shakun shared in his talk with Bob Woolsey, Head of Film Production at VFS. "I was going to go to the US, but my Visa got rejected. Suddenly I had two years to contemplate if I really wanted to go to business school. I realized I didn't."
Shakun decided to transform his passion of photography into becoming a camera operator. It was while searching online that he read over and over about the best school in Canada to learn filmmaking (you won't have to go far to figure out which one.)
But it was at VFS that Shakun realized that he didn't want to just be behind the camera, but wanted to tell stories through directing and writing his own films. From there, Shakun worked his way up the ranks of the film industry to become one of the most watched filmmakers in India.
To learn more about Shakun's creative journey, including his time at VFS, bucking tradition by representing gay characters in Kapoor & Sons, and so much more, watch Shakun's full industry talk below.
Be sure to keep an eye open for our future Industry Talks! These talks offer an excellent glimpse into the range of careers for which VFS prepares its students. We bring in filmmakers, designers, and countless other creatives to learn all about their successful work in the entertainment industry.
Our next Industry Talk is with Sarah Ennis, Global Director of Innovation and Strategic Partnerships at Intergalactic Agency Inc., a design-focused agency that crafts distinctive digital experiences for brands around the world. It's a must watch for those interested in design, VR/AR, or simply the creative process. All the details can be found on our Eventbrite!
Back to THE BLOG homepage