Make-Up Artists are integral to the film and television industry because not only do they have the ability to make actors look stunning (does anyone else really know how to correctly shape their eyebrows?), but they are also able to use makeup to communicate a character's personality and ensure the character is believable on screen with any wounds, prosthetics, bruises, facial hair, the list goes on. 
Katie Middleton is an accomplished Make-Up Artist, Author, and Vancouver Film School alumnus (not a member of the Royal Family) who has mastered the art of makeup and special effects makeup application. Katie graduated from Vancouver Film School's Makeup Design for Film & Television program in 2009, where she received the Make-up Achievement Award. This was only the beginning of Katie's success, as she furthered her training by earning a bachelor's degree in Fine Art from Pratt Institute in New York where she received the Early Career Achievement Award in 2016.
Apart from these accolades, Katie has worked as a Make-Up Artist for a slew of top films and television shows, including Guardians of the Galaxy Vol. 3, The Mandalorian Season 3, This is Us Season 6, How I Met Your Father, and M. Night Shyamalan's Old, among others (the Duchess of Cambridge can't compete with that!). 
Katie Middleton credited as a Make-Up Artist on Marvel Studios'
Guardians of the Galaxy Vol. 3.
As if being a successful Make-Up Artist wasn't impressive enough, Katie became an Author in May 2018 with her book, Color Theory for the Make-Up Artist: Understanding Color and Light for Beauty and Special Effects. This book analyzes and explains traditional color theory and applies it to makeup artistry, while covering a range of topics such as how to mix flesh tones using only primary colors, explaining ideas and techniques for painting prosthetics, and how lighting impacts color on film, television, theatre, and photography sets.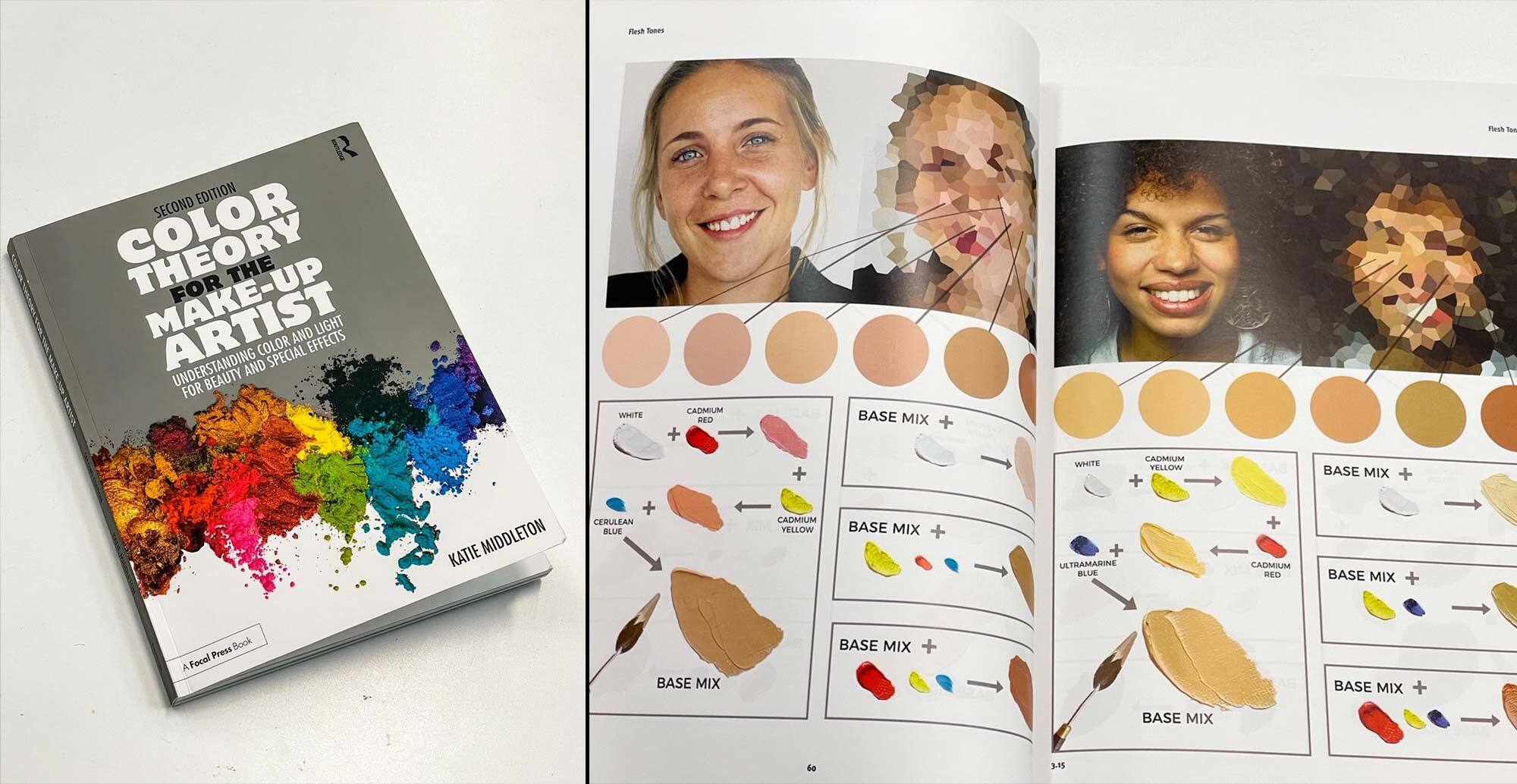 Color Theory for the Make-Up Artist: Understanding Color and Light for Beauty and Special Effects
by Katie Middleton.
Katie's book has become a necessity for aspiring Make-Up Artists and professionals, as she covers material that is rarely written about in such an extensive and easily comprehensible fashion. Her book has garnered so much success that Focal Press published a Second Edition in 2022, containing even more in-depth content. Stan Edmonds, VFS's Head of Department for Makeup Design, is thrilled with Katie's success and "honored that Katie asked me to write the forward to her books!"
We are proud to shine a light on Katie's accomplishments and applaud her endeavours to expand the field of Make-up Design by imparting her knowledge of makeup artistry, as it is such an essential and ever-growing industry. 
Back to THE BLOG homepage