Supporting Canadian content creators is integral to the Canadian entertainment industry. Without funding, many creators are unable to complete their projects or have the means to showcase their work for a broad audience. Storyhive is one of the organisations dedicated to supporting creatives in Alberta and British Columbia. 
Since 2013, Storyhive has funded over 500 projects and supported over 18000 creators, also providing emerging filmmakers with mentorship opportunities and support from the National Screen Institute. Their goal is to support storytellers in Canada and feature completed projects on TELUS Optik TV® through the Community Showcase program. 
We are thrilled to discover that alumni from Vancouver Film School's Film Production program have received a grant from Storyhive to produce their docuseries Unfiltered Minds. The series is based in Vancouver (Canada's artsiest city, in our opinion) and focuses on 5 artistic youths, aged 11-17, who share their stories and passion for their chosen art discipline. The team hopes to connect these young artists with the many resources available in Vancouver to further develop their artistic abilities. The goal is to learn from these young artists' perspectives, as the filmmakers believe the creativity of young artists has not yet been impacted by societal pressures – a major theme in the series. This series will premiere on TELUS TV On Demand during the summer of 2023.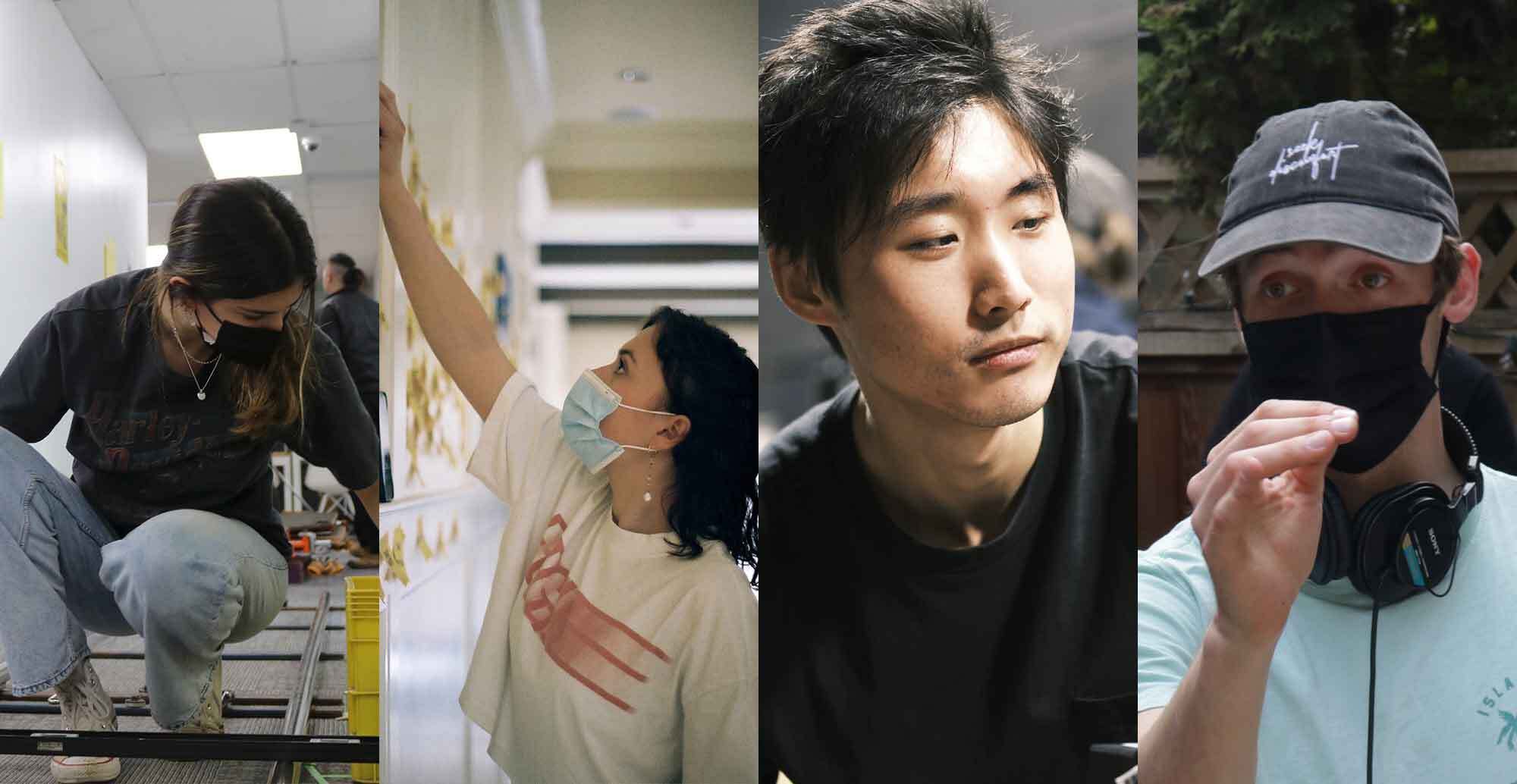 Film Production alumni Avery Beutel, Benedicte Kronborg, Henry Huangfu, and Kostya Tyoschin, create their docuseries "Unfiltered Minds" for TELUS TV On Demand.
The VFS alumni creating this series are Kostya Tyoschin (Director/Producer), Avery Beutel (Producer), Henry Huangfu (Cinematographer), and Benedicte Kronborg (Production Designer). They describe themselves as "four young filmmakers from all around the globe that met at Vancouver Film School and are inspired by other young creatives." Unfiltered Minds is the second phase of the previous short film the team created with a similar theme of youthful creativity, called Project Imagination, where they created a story out of a workshop held with young Vancouver actors and filmmakers. 
These four young filmmakers have all worked in educational environments themselves, be it teaching or camp counselling (hopefully not at Camp Crystal Lake!), and highly value collaborating with children and teenagers to tell unique stories. Upon receiving the grant from Storyhive, Kostya said, "we were ecstatic, especially considering we had just recently graduated from VFS…we believe there is so much to learn from the new generation of artists, and we're excited to collaborate with them!" 
We wish the production team well on this series and we can't wait to tune in this summer! 
If you are passionate about bringing an idea to life for a short documentary, TELUS STORYHIVE is now accepting applications until February 28, 2023. Pitch them your idea and you could receive $20,000 in production funding, training, mentorship and distribution on TELUS Optik TV and Stream+. Apply here!
Back to THE BLOG homepage