Game Design
Online Certificate Course
Evolve your game design skills and portfolio. Learn from industry professionals.
In this online certificate course, you will gain direct experience in game design and build the foundation necessary to pursue a one-year diploma in Game Design from VFS.
We welcome enthusiasts, high school students, mature students, and anyone looking to make a career change into the world of design. When you finish an online certificate course at Vancouver Film School, you will receive a digital certificate of completion confirming your experience.
Cost:
$950 per course
Combine & save! Take two or more certificate courses and get $50 off each.
Course Duration:
7-week course, 6-9 p.m. PST
Lessons occur on Wednesdays
**Students must confirm they are at least 16 years old at the beginning of the course in order to register.
**Please note that courses may be cancelled at any time due to low enrolment. Upon cancellation, registrants will receive a full refund.
If you have any questions, please contact: industryworkshops@vfs.com
Game Design Fundamentals (online)
Jump into the world of game design with this exciting introductory course. Game Design Fundamentals will take you from game design theory and industry "war-stories" to hands-on lessons with simple game design tools, and finish off by outlining and pitching your very own game! Additionally, students with access to a Nintendo Switch will be able to try out their new skillset in Super Mario Maker 2, as a class assignment (*see learning outcomes below).
Learning Outcomes – Participants Will:
Learn about the different types of game designers in the industry and what they do day-to-day.
Explore the fundamentals of game design theory and some advanced concepts.
Design a game level on paper and implement it in the 3D software tool Sketch Up.
Demonstrate proficiency in utilizing spreadsheets to design systems and balance a game.
Design characters, content, and narrative for an existing game of your choice.
*Create a Super Mario Maker 2 level with level design best practices (alternative Assignment Available for those without a Nintendo Switch).
Collaborate on a game pitch with other students and present it to the class.
Requirements:
Computer with a microphone & camera
Sketchup (free)
Google Sheets (free)
Google Docs (free)
Google Presentation (free)
Nintendo Switch console with Super Mario Maker 2 (recommended) – those who do not have a Nintendo Switch will be able to complete an alternative assignment using Sketchup
Wednesdays, January 12 to February 23, 2022 – **ONLINE workshop**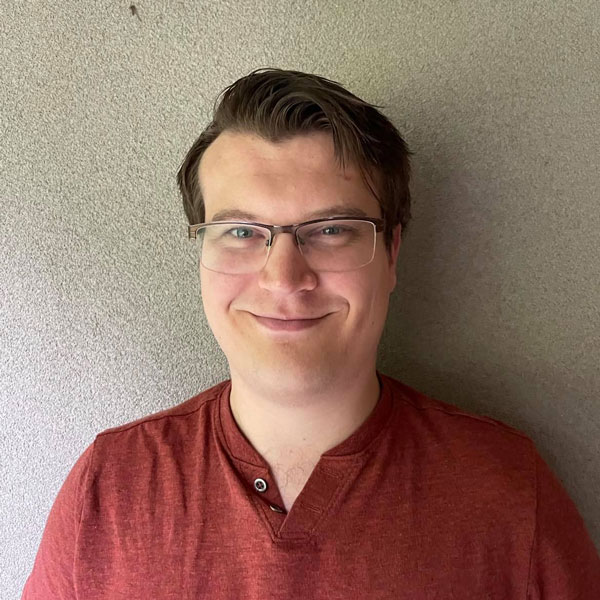 Sean Yourchek
Game Designer
Sean is a Game Designer with 8 years of experience across Mobile and AAA game development, and has shipped over 5 titles including his very own indie project. He loves picking apart game systems and finding the best, sometimes most unexpected strategies. When not working, he is likely playing board games with friends, listening to podcasts about historical dictators, or planning how to build a hobbit hole in real life.