VR/AR Design & Development
Online Certificate Course
Grow your VR/AR skills and gain experience in Augmented Reality.
VFS CONNECT online certificate courses are intended for creative individuals who have decided on a career path and are looking for introductory lessons into their respective medium. These courses will ultimately give you insight into what VFS can help you achieve through our eight-month VR/AR Design & Development advanced production program.
When you finish an online certificate course at Vancouver Film School, you will receive a digital certificate of completion confirming your experience.
* Upon successful completion of this CONNECT course, the cost can be deducted from any full-time Advanced Production program tuition at VFS. Only one discounted may be applied. Contact a VFS Advisor for eligibility.
**Students must confirm they are at least 16 years old at the beginning of the course in order to register.
***Please note that courses may be cancelled at any time due to low enrolment. Upon cancellation, registrants will receive a full refund.
To meet your industry instructor(s), click here.
If you have any questions, please contact: industryworkshops@vfs.com
Intro to AR: Augment Your Reality with Lens Studio (online)
In this 7-week online course, you will receive an overview of the AR development pipeline, go through a mini development cycle, prototype, and create your own simple augmented reality experience, using Snapchat's Lens Studio.
You will first work through and ideation phase and create paper prototypes and digital prototypes, using Figma. Then, you will use simple project management software to plan and scope your project, assess your risks, and come up with an MVP (minimum viable product). Finally, you will get the chance to explore and use Lens Studio, conduct user testing with your classmates, and present your final projects and key learnings from the process.
Apply project planning principles to a development cycle.
Create paper and digital prototypes.
Create an augmented reality application using Lens Studio.
Publish your Lens on the Snapchat platform.
Students are not required to have any previous training or experience.
**Sorry, this course is now closed.**
Don't miss out when the next workshop becomes available. Save your spot by joining the wait list today!
Shane Nilsson
Instructor, VR/AR Design & Development | VFS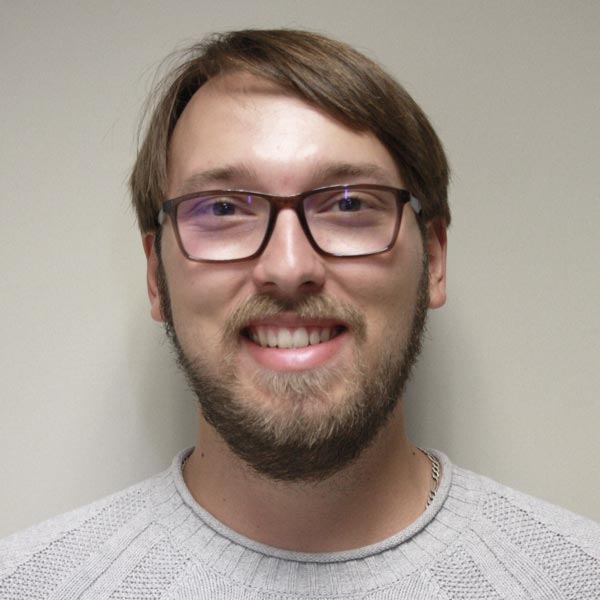 Shane Nilsson is an award-winning developer specializing in spatial computing. He co-founded Coal Car Studio in 2015, with the vision of making VR more social. Shane has worked with HTC, Rogers, UBC, and BCIT on crafting immersive experiences. He has experience in both entertainment and enterprise. His projects range from an arcade-scale multiplayer experience to a safety training pilot for WorksafeBC.