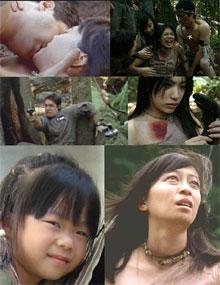 We've got a TON of fantastic news to share about Food for the Gods! The short, directed by H. Scott Hughes during his year in the Film Production program, is seeing some serious public success.
Last week, the film screened at the New Asia Film Festival at the City of Richmond Cultural Centre. In attendance were VFS Writing grad Phillip Matte (the film's co-writer) and Acting grad and co-star Beverly Wu, along with co-stars Tara Pratt and Yuki Morita-and the film's lead Yvette Lu as the guest speaker. Yvette and Food for the Gods were featured in an article in the Burnaby Now newspaper.
Then, the film had its television premiere on Sunday, May 25th -- showing on Shaw's Multicultural Channel during their Filmmakers Showcase.
Congrats to the many VFS graduates -- from Film, Acting, Writing, Sound Design, and Makeup-- who contributed to this film and its success!