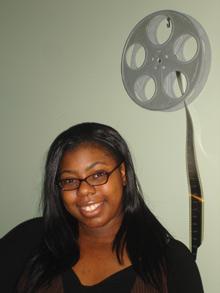 In 2008, VFS and Script Magazine teamed up to offer the VFS Script Magazine Scholarship to our one-year Writing for Film & Television program. We're thrilled today to announce the winner and finalists!
Congratulations to Natasha Hall ofBrooklyn, NY, who has won the full-tuition scholarship to VFS!
The two other finalists in the Top 3, who each received a $10,000 scholarship, are Alystyre Julian and Daniel Selz, both of New York City, NY.
VFS was overwhelmed by the number and quality of scholarship applications. Each submission was carefully reviewed, and a total of 7 finalists were chosen by the VFS scholarship committee.
"The 7 finalists' submissions clearly stood out for their professionalism, writing skills, creativity, and passion for their craft," says Benjamin Colling, Director of Admissions and Student Services at VFS.
The VFS scholarship committee also congratulates the four other finalists: Erin Ottosen, Dan Benamor, Danny Fredericks, and Annelie Desaulniers.
On winning the full-tuition scholarship, Natasha says: "The prospect of writing for one year as part of this program means that I will finally have the time to simply write, and not only write, but polish several of my ideas. This means the freedom to let my mind wander and to have those thoughts be guided and molded not only by my own whims, but by the carefully crafted advice of professionals in the field as well as my peers."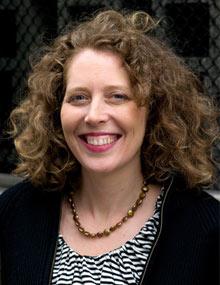 "This scholarship means guidance, confidence in my craft, and time to carve my writing style and hone my voice," she says.
Like Natasha, Alystyre looks at her scholarship as an opportunity to bear down and focus: "[It] enables me to realize my dreams to create original and collaborative writing projects in the film and TV industry. It means that my writing will receive informed feedback from peers and faculty working in the industry, in a film-centered environment."
"It means that I can let my creative mind roam a little freer and risk a little deeper, because I have the time, space, support, and feedback to help me flourish in my chosen creative field. It means my love for film, and my love for writing can be married. It means that I can expand on my ability to write independently, and also to write and produce film with a creative team."
"The Script scholarship allows me to dive completely into the visual world and magic of writing.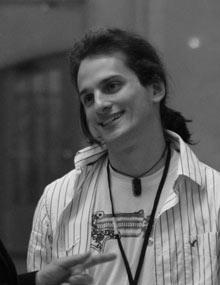 And Daniel is no less enthusiastic: "I am excited to be spending a year focused almost only on writing for one thing. I am also excited to be part of a community of other talented and passionate writers and under the tutelage of professors who have been part of the industry. And, honestly, I am excited to come live and work in a city I've heard only great things about."
Says Colling about the field of applicants and the eventual top 3 finalists, "Interestingly, all three are from New York. It must be something in the water that produces such talent! Alystre, Dan, and Natasha have all worked hard to polish their craft. All can be already considered successful writers."
"All three submitted incredible resumes, scripts and stories that were unique and fascinating," he continues. "References were incredible - from studio executives to accomplished academics their references are convinced, as we are, that you won't find more talented young up and coming writers anywhere." Colling says that the three finalists represent some of the best applicants he has seen in over three years of reviewing thousands of application files.