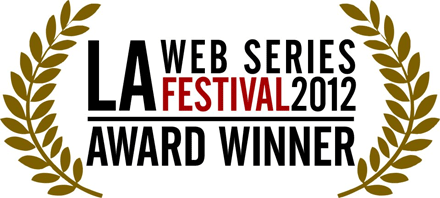 We're proud to announce that a number of VFS grads stormed the LA Web Series Festival recently, bringing home acclaim in multiple categories.
Writing for Film & Television grads led the charge as Dionne Gordon and Jennifer Siddle spoke on a panel about their experiences developing and producing Plaid Men (which we posted about earlier this year). In the Animation or Puppetry category, their series took home Outstanding Series and Writing awards, while two more web series-producing Writing grads, Bob Woolsey and Andrew Menzies, were honoured for their work on the Bob and Andrew series in the Comedy category. They won an Outstanding Writing award and Andrew secured his first-ever Lead Actor award.
We asked Dionne to give us a bit more info on the awards and how to get your web series seen.
What does this acclaim mean for the Plaid Men team?
Dionne: A lot of hard work went into our series, not just by Jenny and myself, but by our Film Production grad director/editor (camera op, focus puller, DOP, one-man film crew) Ryan Jackson, our puppet designer, our sound editor, our theme song producer, Digital Design grad Ian Berg who did the motion design for our title sequence, our actors, our web designer, and the cast of puppeteers who came out for nothing more than baked goods and veggie trays.  Everyone was so supportive, and so happy to help, that any acclaim we get is validation of their hard work. 
As the popularity of web series grows - along with festivals like the LA Web Series Festival - what's the key to getting your series noticed?
Dionne: There is a lot to be said for social networking and really getting to understand how to use all of those tools to the fullest.  But I think the other thing we realized is that the LA Web Series Festival, and other festivals like it, are key to getting your work noticed.  Not only did we meet a lot of people whose work we wanted to look at, but at the screenings we saw a lot of really amazing web series that made us immediately hit our computers so that we could watch more episodes.  Series that we never would have heard of otherwise.  And I believe it's being reciprocated for our series.
Thanks, Dionne! And congrats to everyone involved in these web series!