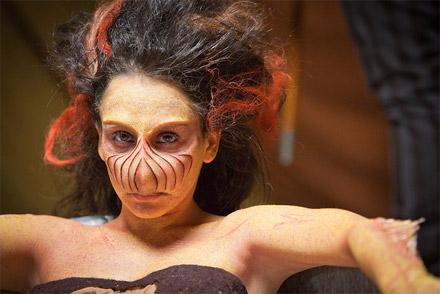 The Little Mermaid, a short film created as part of Entertainment Business Management's Compendium series, has already won at Screamfest and the Leo Awards, and its teaser trailer alone has chilled viewers of our YouTube channel since last year.
But what you couldn't do until now is see the film online. That all changes now.
FEARnet, the US horror cable channel and online portal, has licensed The Little Mermaid for online, video on demand, and TV distribution. You can finally watch the film, in full, right here and comment, like, and share away!
Then, come on back and check out our two-part behind-the-scenes story, How to Make an Award-Winning Short Film (Part 1 | Part 2) for more insight into the film's remarkable origins and production.
Update: The Little Mermaidhas finally made its long-awaited debut on our YouTube channel. Here it is in all its eerie glory.