Much to our chagrin, 2D Animation is less and less common these days. Once a dominate force in the world of animation, classics like Aladdin, Lion King, and The Little Mermaid have been replaced by 3D monster hits (CoughPixarCough). But is it too late for a 2D resurgence? The quick answer is: no. Well, not if Disney veteran James Lopez has anything do with it. Luckily, he does have something to do with it!
The project is called Hullabaloo -- an animated streampunk adventure with two young women as the film's protagonists. Veronica and her friend Jules are both scientists (yay for interesting female characters!) who use their "intellect, wits, and courage to fight greed and corruption." That alone, ladies and gentleman, is worth funding. His Indiegogo campaign has officially ended with a total of $470,726 in donated funds. Pretty darn impressive considering the site launched with a goal of $80,000. Have a look at the video below for a preview.
The Hullabaloo project inspired some debate around the subject of 2D animation and whether or not it is "dying". Charles Kenny from Animation Scoop adamantly disagrees. "Once Pixar proved that CGI was viable, its prevalence increased, and while it currently dominates, that doesn't mean that 2D is dying. The potential contenders for the Best Animated Feature Oscars contains two traditional films (Song of the Sea and The Tales of Princess Kaguya) in addition to the stop-motion Boxtrolls. While they are the minority, they are they ones that are pushing the artistic boundaries of animation these days." Business Insider released an article recently that explores the "exciting shift in the animation industry" and the evolution of its audience. The popularity of adult cartoons like "Archer" has encouraged a diversity in styles and voices -- all great things. With all the animation talk happening on the internet playground, we asked current Classical Animation student Alex Blasius to chime in on the 2D animation debate. Here's what he had to say: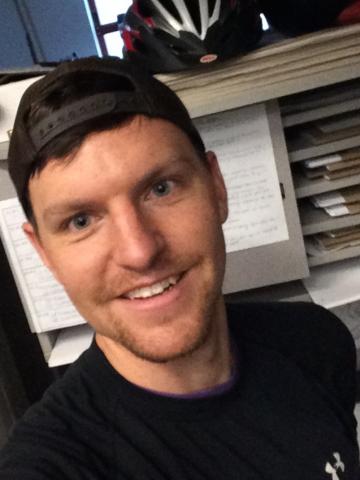 Alex: Big studios are constantly trying to push the art form to something bigger and better. It is not that studios hate 2D, it's that they are pushing for something more! Something new rather than clinging to something so tightly like many of us do. Take a look at Paperman and Disney's new Feast. They have achieved a 2D look with 3D models and characters! If you really love animation, you love it ALL!! Don't cling so tightly to something that you know is great and fail to see that others are also great and worth grabbing hold of.We should be looking to PUSH the art form further, to make it better than it ever has been. If we so tightly cling to one thing, we fail to see all the other great things we can do. 2D animation is dying in mainstream media (3D and flash are replacing it), but something new will come along and replace it and others will cling to the 3D medium. The industry is young and ripe with change. Embrace it for the better and make it more than it ever has been. I am a classical animator at heart, but I can still apply those principles that I am learning in the Classical Animation program now to the CGI and modelling that I will learn in the 3D Animation & Visual Effects program next year. If you REALLY love animation, you love it ALL -- especially if it is well done.
Thanks, Alex! We DO love it all and encourage artistic expression in every form. What are your thoughts on the subject? Comment below!