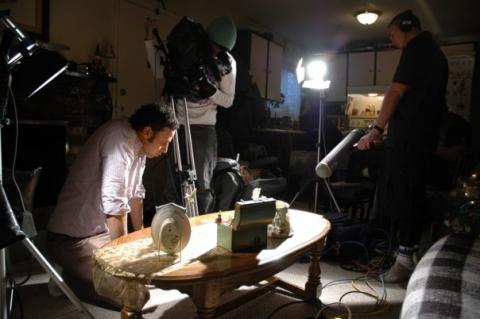 It's Fast! It's Fun! It's Crazy!
The Crazy8s Festival is known for being, well, crazy  -- in a great way, of course! This 8 day filmmaking challenge is truly unique, offering funding and support to emerging filmmakers from sponsors in the local production community. With over a hundred applications each year, it's no wonder why the festival is seeing its 16th birthday. But that's not the only reason we're excited...
This year, Film Production grad Mo Soliman has made it to the top 6 with his film "Under a Glass Moon" about the unlikely encounter between an elderly man and a masked intruder. In the end, these men find out that they share a disturbing past.
We had a chance to ask Mo some questions about his time at VFS and Crazy8s. Here's what he had to say!
Where are you from originally?
Mo:  Egypt.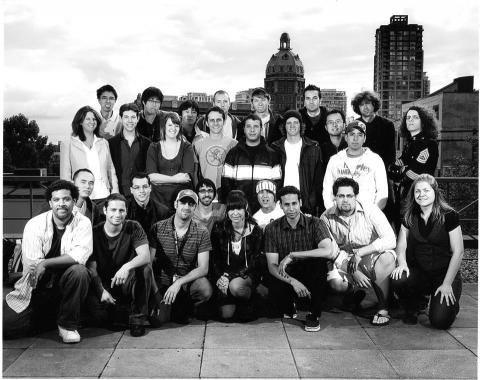 What inspired you to study at VFS?
Mo: I used to work as an engineer for a multinational oil company. My assignment was in India in 2007. I always knew I wanted to leave engineering and pursue my passion for film. That year, I made my decision to finally resign and started researching film schools. Dorothy Mathias, who is the VFS's Admissions Officer in India, lived 2 blocks away from my place -- pure chance. I met with her and that was it! I was convinced.
What was your time like in the Film Production program?
Mo:  Great! I was surrounded by others exactly like me… we talked, studied, watched, and worked on films… that was our life.
You will be directing a short you wrote for the Crazy8s Festival. What are some of the challenges in directing something you wrote? What are the best things about it?
Mo:  I have to say that I always prefer to direct something I write. I feel, that way, I have complete ownership over my vision. The characters, the places, the mood, and the tone are all created from those words on the page. It's interesting though, how things can change when we go to camera and change again in editing. The film tends to take a life of its own.
You're working with a very interesting premise. Where did the idea for "Under a Glass Moon" come from?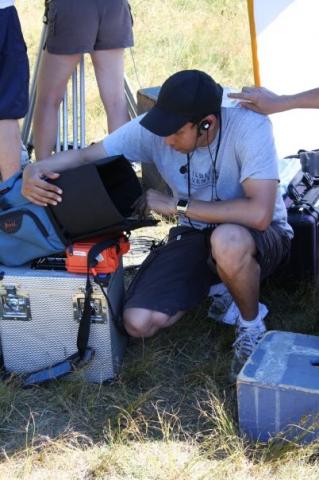 Mo:  I was having dinner with my wife in our apartment and we could see, from our window, a couple fight in their apartment across the street. I started thinking about the secrets people have inside their homes; all those stories, all those homes. That's where the initial idea came from.
What made you want to apply to the Crazy8s Festival?
Mo:  For a filmmaker, to have access to all this support, funding, sponsorship, and exposure is extremely valuable and quite rare, actually. So it was an opportunity I knew I had to work very hard to get.
Can you take us through the application/selection process? How many tiers were there before being selected as one of the 6 finalists?
Mo:  This year 196 teams applied. You send in a 5 minute video pitch. The judges then narrow the candidates down to 40 who go in to present an in-person pitch. 12 teams move on from that phase. Then those 12 teams have to present their scripts and, finally, 6 are selected to move to production. It was a very grueling process, but worth it.
What kinds of resources do you get from the festival to complete your short?
Mo: 
$1,000.
Access to camera and lighting gear from sponsors. This year they are graciously supplying us with RED cameras.
Color correction and sound design suites (also through sponsors).
Writing instructors who help you work on your second and final drafts of the script. I worked with Rudy Thauberger from VFS who was really great.
Director's workshop.
Producer's workshop.
Cinematography workshop.
Director Mentor.
Casting. Paul, Ines, and Jackie (the Crazy8 producers) are extremely knowledgeable and helpful. They offer incredible support and guidance.
We also get a publicist (Caroline) to promote our work.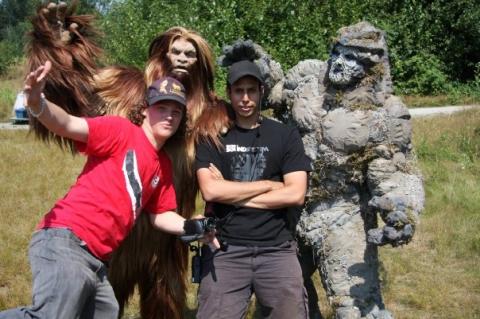 You have 8 days to film. Is that an intimidating timeline or plenty of time?
Mo: The thing is, the craziness starts before those 8 days. As soon as you know you made it, pre-production begins, so it's a lot of work earlier on. Personally, I think getting the shots will not be as intimidating as finishing up all the post-production in time.
What are some of the skills/techniques you learned in Film Production that you expect will come in handy?
Mo:  I think the fact that I was taught a wide range of film skills (directing, cine, producing, editing, writing, sound) everything came together to make me a more well-rounded director. The more departments you're adept at, the better you are at directing.
What's the best advice you've ever received?
Mo:  Do whatever it takes to make your film -- WHATEVER it takes.
Thanks, Mo!
Don't miss out on Mo's filmmaking process! He will be sharing one new picture from set for 8 days. You can find all of that and more on our Twitter page (@vfs).