Life beyond Vancouver Film School has been non-stop for Pedro Lemmi. Soon after graduating from the Classical Animation program, Pedro was offered an on-air producing internship at Sony Pictures Entertainment, learning the ins and outs of production from some of the best in the industry. Most recently, Pedro was chosen to be a Leader in Education on behalf of Canada and Brazil, helping future international students achieve their educational goals abroad. Pedro's position as "ambassador" is something he's extremely proud of, having transitioned from Brazil to Vancouver for one year to hone his own craft at VFS. If anyone understands the benefits of pursuing art with a full heart, it's Pedro.
We had a chance to ask Pedro about his time at VFS, what he's doing to promote Canadian education in Brazil, and what's next. Read on!
What made you decide to come to VFS?
Pedro: I've actually always wanted to live and study abroad, longer than just the one-month experience that I had so far in China and England. So, I looked for the best schools in the world for film and animation and VFS was one of them. I then looked up what Vancouver was like, and it fit me perfectly: a small city that I could go anywhere within a biking range and live within walking distance from school.
What really inspired me to go to VFS was the opportunity to learn animation in one year, and to be able to call myself an animator with a proper diploma. I didn't have to study three or four years to get the degree and I would learn as much as I would in a bachelor's program.
What was your time like in the Classical Animation program? What was the most challenging part? What was the best thing about it?
Pedro: It was honestly the best year of my life, not only due to the skills I acquired through the animation program itself but how I evolved as a person and storyteller. The intense year of studying and hard work were totally worth it.
The challenging part of the program for me were the day-to-day assignments. There was a lot of work due each day, but it was fun because all of my classmates enjoyed doing what we did and had fun doing so.
The best thing about the classical animation program was the faculty and my friends. Everyone in the class was thirsty for knowledge and the teachers delivered more than that. They were our tutors, friends, and motivation to become better artists. As for my friends from all over the world, I can only say good things about them. We were a group with many different art styles, but everyone constantly worked hard to do their best and helped each other overcome problems.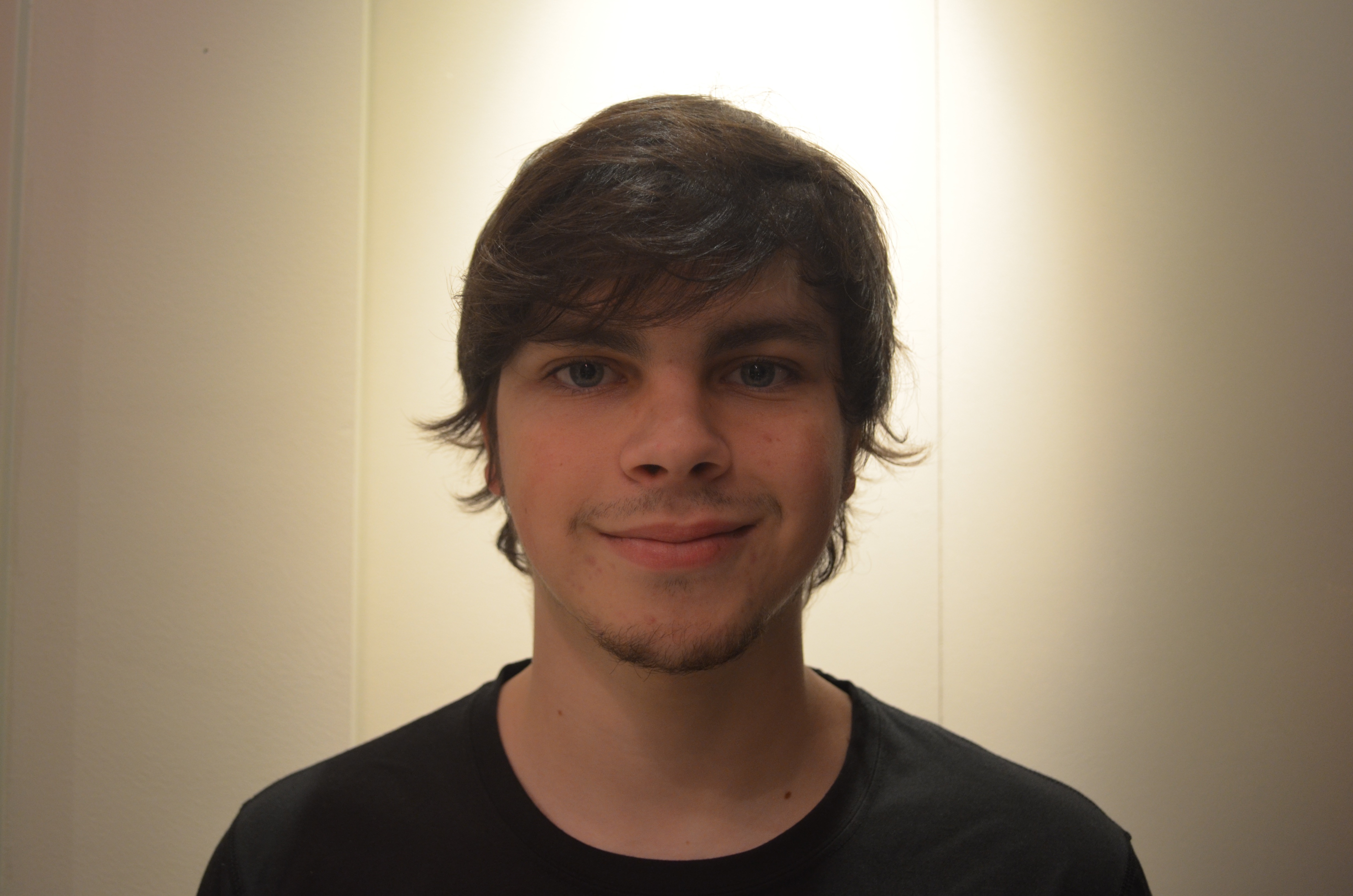 What did you do after graduating from VFS?                       
Pedro: I had to come back to Brazil and finish my college degree in marketing and advertisement, otherwise I would have stayed in Vancouver for another program. I did get an internship at Sony Pictures Entertainment Television, and now I'm doing some freelance jobs as an animator and filmmaker.
Tell us about your internship at Sony. What was it like and how did it advance your craft?
Pedro: It was an on-air promo producer internship, so I had lots of responsibilities such as managing two external production companies and doing my own promos. The skills I gained from my time at VFS and in university helped me develop better stories — even though they were 30 or 15 seconds long — and, as a result, I was able to achieve a good story within the promos I did. My writing skills improved in an unimaginable way and the reception that I got from the market was an exceptional one. I had the chance to be in a room with people deciding the future concept of the brand. To learn from those guys was a unique opportunity.
You were recently chosen as a Leader in Education Canada-Brazil, promoted by the Government of Canada – congrats! Can you tell us what this entails?
Pedro: Thanks! It's a lot of responsibility to be one of the Leaders in Education Canada-Brazil chosen by hundreds of candidates from all over Brazil. So far, we only acted on one big event called "Eduexpo" for Brazilians who want to study abroad. The other two leaders and I from São Paulo gave a lecture on our own experiences in Canada, helping the future students with some tips and advice to improve their experiences. More projects like this will develop in the following months. I intend to be as helpful to the program and to future students as I possibly can.
What are some of your future projects?
Pedro: I have no idea what the future holds for me, but what I intend to do is to keep telling stories through animation, film, writing, directing, and any media that I can put my hands on. Although I ended up not being a full-time animator, I love mixing medias and using everything I've learned from VFS and applying it to different kinds of work. Besides that, I'm looking forward to studying abroad again, and continuing to keep learning different skills that will improve my art and myself.
If you could pass along any piece of advice to students wishing to pursue a career in animation, what would it be?
Pedro: It's going to be hard, you will have doubts about your own work, and wonder if what you're doing is worth sharing or continuing. Be intrigued by what the outcome of months of hard work will lead to and take on other artists' opinions. But if animation (art) is something that you love to do, never stop working. Stick with your intuition. If you have a good repertoire, your gut will tell you the right thing to do. Apply everything you've learned so far in your life, read and watch the masters, and always keep going. If animation is what you want to do with your life, keep pursuing that dream — it will come true in unimaginable ways.
So, even if it gets tough, and it will, resist and persist. Follow your dream of becoming whatever artist you want to become. Keep friends and tutors around to help you along the way and never forget where you came from and what makes you (and your stories) unique.
"Being a starving artist it's only worth if you do art."
Anything else you'd like to say?
Pedro: If you have any projects lying around, do them! If you don't have the time or if you are procrastinating about something, send me a text so that we can make the project happen. It doesn't matter how small or complex the film is, let's collaborate and make stories! 
Thanks, Pedro!