Gabriel Pires is one of 18 VFS alumni to have worked on Disney's Emmy Award-winning The Book of Boba Fett. If this smash-hit TV series doesn't ring a bell (but who are we kidding?), you might also recall our Industry Talk with Sonali Dutta – a Look Development Artist on Boba Fett.  
Gabriel is a graduate of VFS's 3D Animation & Visual Effects program. His career has taken him from a Junior Compositor at Gener8 Digital Media Corp to a Compositor at both MPC and Double Negative to his current position as a Compositing Supervisor at Image Engine in Vancouver. His impressive resume spans a number of memorable films and series including Suicide Squad, Thor: Ragnarok, The Meg, and Game of Thrones, as well as other hit Star Wars shows The Mandalorian and Obi-Wan Kenobi.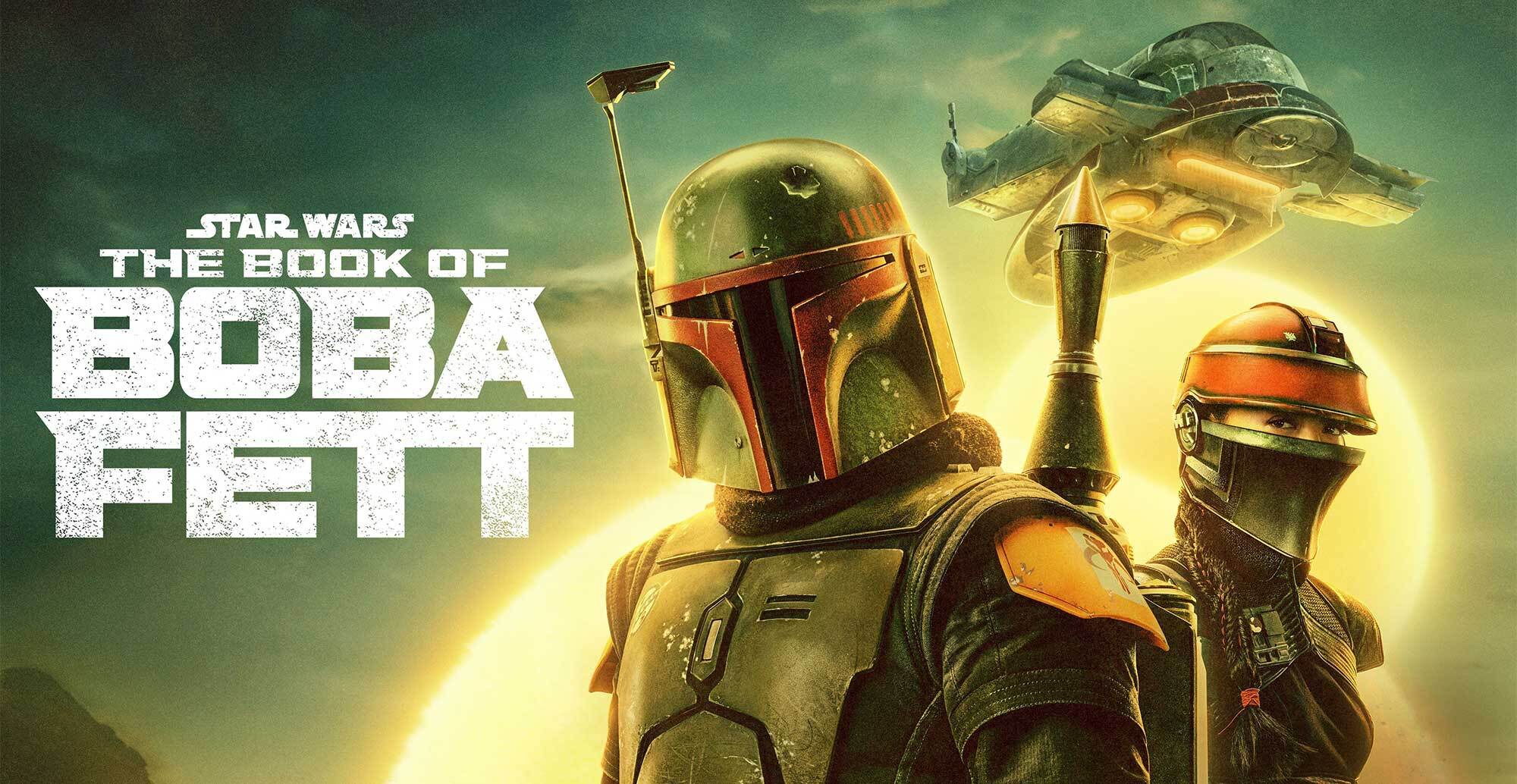 VFS alumnus Gabriel Pires worked as Lead Compositor on Disney's
The Book of Boba Fett
.
We caught up with Gabriel to ask what it was like attending VFS, working on The Book of Boba Fett, and his advice for emerging artists. Although we could've bombarded Gabriel with questions for hours, fortunately for him we were able to restrain ourselves:
It's been nearly 10 years since you graduated from VFS. What would you say has been your career highlight to-date?
GP: I am really proud of my career and how far I have come. I've had so many great opportunities to work with talented people and learn from others. It's hard to say what is the highlight of my career; from shots I've managed to execute despite all the hardships, to moving up in my career, to being part of awards, there's been so many highs. But perhaps progressing from Compositor to Lead Compositor to Supervisor all within the Star Wars universe is what I'm most proud of. I'm a huge Star Wars fan and this has been in many ways part of what I dreamed about when I was just starting my career.
Can you describe your experience working as a Lead Compositor on The Book of Boba Fett? What was an average day like for you?
Most of my work was on the first episode, on the sequence where the main characters get attacked by assassins. I had the very interesting task of coming up with the look and how to implement the setups of their weapons & shields. It was an interesting task that led me to exploring & learning new techniques. We used a combination of matchmoving and rotoscoping and a lot of 3D setups. Although it was very time consuming for me, it definitely saved a lot of time and work for the team. The average day on The Book of Boba Fett wasn't very different from most other shows. What was different was that this job was fully remote, so it was a lot of work and video calls from home.
How does it feel being able to say you worked on an Emmy Award-winning show? Does it change anything for you and your goals?
To be part of a show recognized by the Emmy Awards is so satisfying. I've worked on Emmy-winning shows a few times now, but only on two occasions has the name of my VFX Supervisor been mentioned in the award: first for Game of Thrones and now for The Book of Boba Fett. The recognition doesn't really change much for me; my goal has always been to make the best work I can possibly make. However, to have my efforts recognized is validating. I do hope that eventually more of the projects I'm on have a chance to win other awards like the Visual Effects Society (VES) Awards or the Oscars.
Was the training you received at VFS helpful in making you feel ready for the industry?
At VFS, we learned a broad range of subjects which turned out to be extremely helpful. I also think there was a lot of camaraderie with my fellow classmates. There were long days & nights working under pressure where everyone was trying to get their demo reels or assignments done, and this really prepared us for the challenging production schedules the industry throws at you.
As a Brazilian student, was it difficult to find work after school? Can you describe your career since graduating from the 3D Animation & Visual Effects program?
It certainly seemed harder for me than it did for other students. It wasn't necessarily difficult to find work, but it was certainly tougher to have my experience translate to better titles or pay in the beginning. I do think the industry still has a bias. However, I found that studying at VFS certainly helped me find work. Overall, my experience after graduating has been great; I've never been short of work, even when the industry has gone through rough patches.
A month before graduating, I got a job at a stereo conversion company. A few months later I moved to MPC where I accepted a position in their academy to be trained as a Compositor. I'm currently at Image Engine and have worked my way up to Compositing Supervisor.
What is your fondest memory from VFS?
I have so many good memories. I really miss the year I spent there with my friends. I think the late nights in the studio working under pressure brought us together. I miss the jokes, the music, and the collaboration. I made some close friendships during my schooling, and we still keep in touch today.
How do you find ways to stay creative outside of work?
I do many things to keep creative, from music, to writing, oil painting, photography, and drawing. I often switch up what really gets me going creatively outside of work. I also think that it is important to stay physically active and have entertainment forms that are indirectly related to work, but it's also very important to continue to learn about the technical aspects of your industry if your goal is to progress and grow in your career.
Is there any advice you would like to give to the VFS grads who are entering the creative industries?
I would say work hard and pay attention to detail and to the people around you. Don't be shy to present ideas or bring something new to the table. Whether you're in a junior position or a Supervisor, everyone has something unique to offer. Be nice to people, smile, and be open to trying things even if they don't seem like the right idea. Lastly, be patient; notes on your work are not personal and are not a reflection of your talent.
18 VFS alumni can't just be a coincidence. It just goes to show the power of an animation education. And although we'd love to take all the credit, the kudos truly belong to the incredibly talented artists who make the films, games, & TV shows we love. We're just so proud that our alumni are part of the Boba Fett team!
Back to THE BLOG homepage