"Here's Johnny!", "You'll float, too", and "I see dead people" are all iconic lines that horror film lovers will recognize immediately. This week we're focusing on horror writing connoisseurs and VFS Writing for Film, Television & Games alumni Meg Turner, Helen Marsh, and Miriam Lyapin.
First up, Meg Turner proves that you don't even need to leave the house to pitch a movie! They are the brain behind Organ Trail, a western-thriller (that's not something you see every day) starring Zoé de Grand Maison, Clé Bennett, and featuring True Blood's Sam Trammel. Meg sent the story of their film into the universe via Twitter, and who should reply but film director Michael Patrick Jann himself. He sold Meg's script to Paramount Pictures soon after, and the film was released on May 12, 2023 (not bad for a tweet).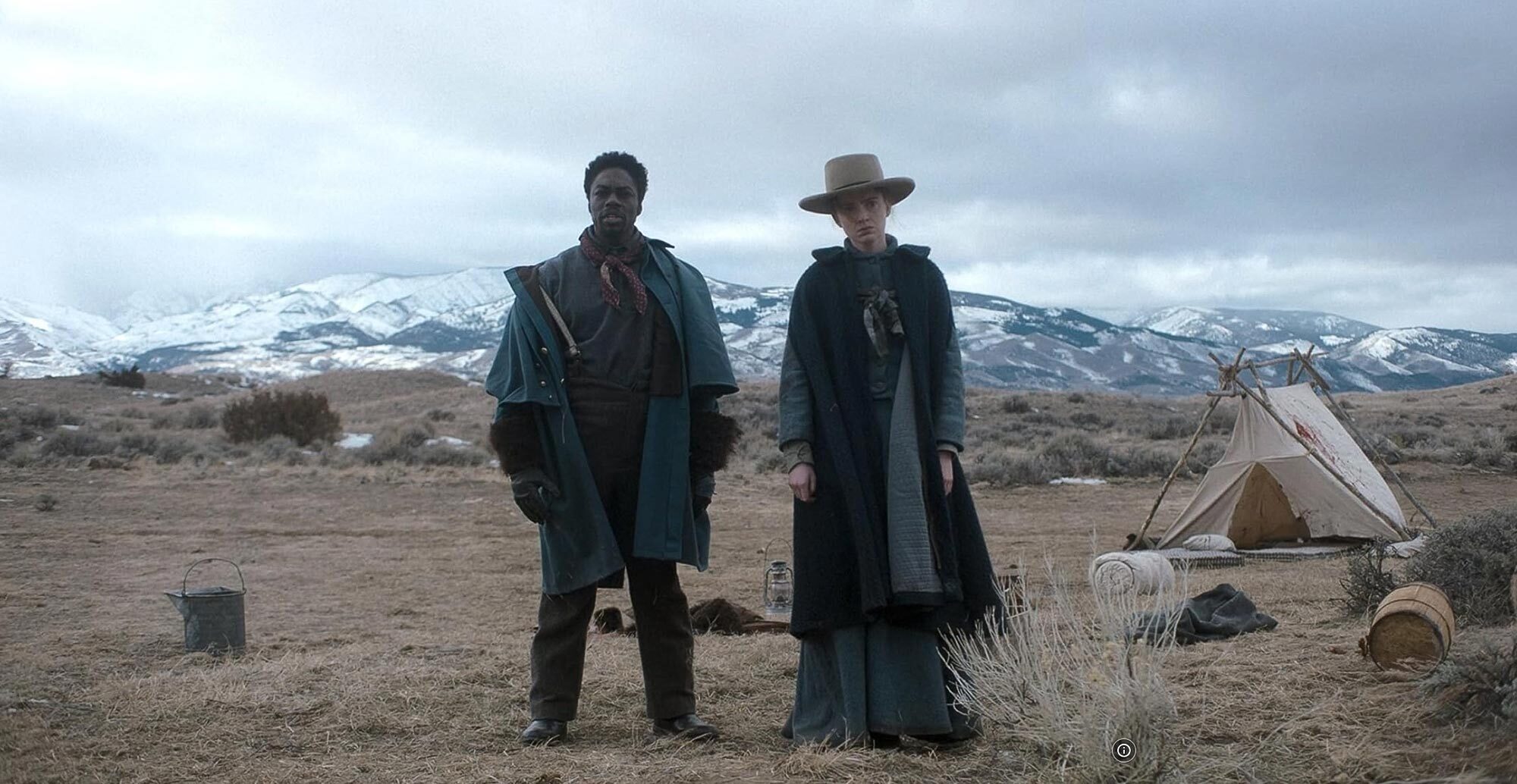 VFS Writing Graduate Meg Turner wrote
Organ Trail
, starring Zoé de Grand Maison and Clé Bennett.
Organ Trail follows Abigail, a young woman who survives a bandit attack on her family's wagon, as she attempts to track down these bandits and take back her family's horse. Reviewers name it as being in the same vein as Quentin Tarantino's The Hateful Eight, with memorable characters and a slow-burning bloody climax. Being compared to Tarantino is high praise, as this is Meg's first feature-length film!
Meg's creative influences are Agatha Christie, Stephen King, Neil Gaiman, and Alfred Hitchcock to name a few, so it's unsurprising that their first feature film dives into the horror genre. Meg has a passion for horror and one of their favourite things about watching and creating within this genre, is it's "fun to scare and be scared in a safe environment…As for writing horror stories, it's cheaper than going to therapy" (Prince George Citizen). While you should still keep that appointment with your therapist next week, the next time you're in the mood for a bloody revenge western (let's be honest, when are you ever not in the mood?) be sure to check out Organ Trail and give Meg a shout-out.
Jumping out of western horror and diving into zombie horror, we have Helen Marsh and Miriam Lyapin's Festival of the Living Dead. This undead chiller is the sequel to George A. Romero's 1968 hit Night of the Living Dead and is directed by Vancouver-born twin sisters Jen and Sylvia Soska, known lovingly as "The Twisted Twins", for their work on gory visceral horrors. Filming took place this past March in Vancouver (woohoo local content!) and is currently in post-production.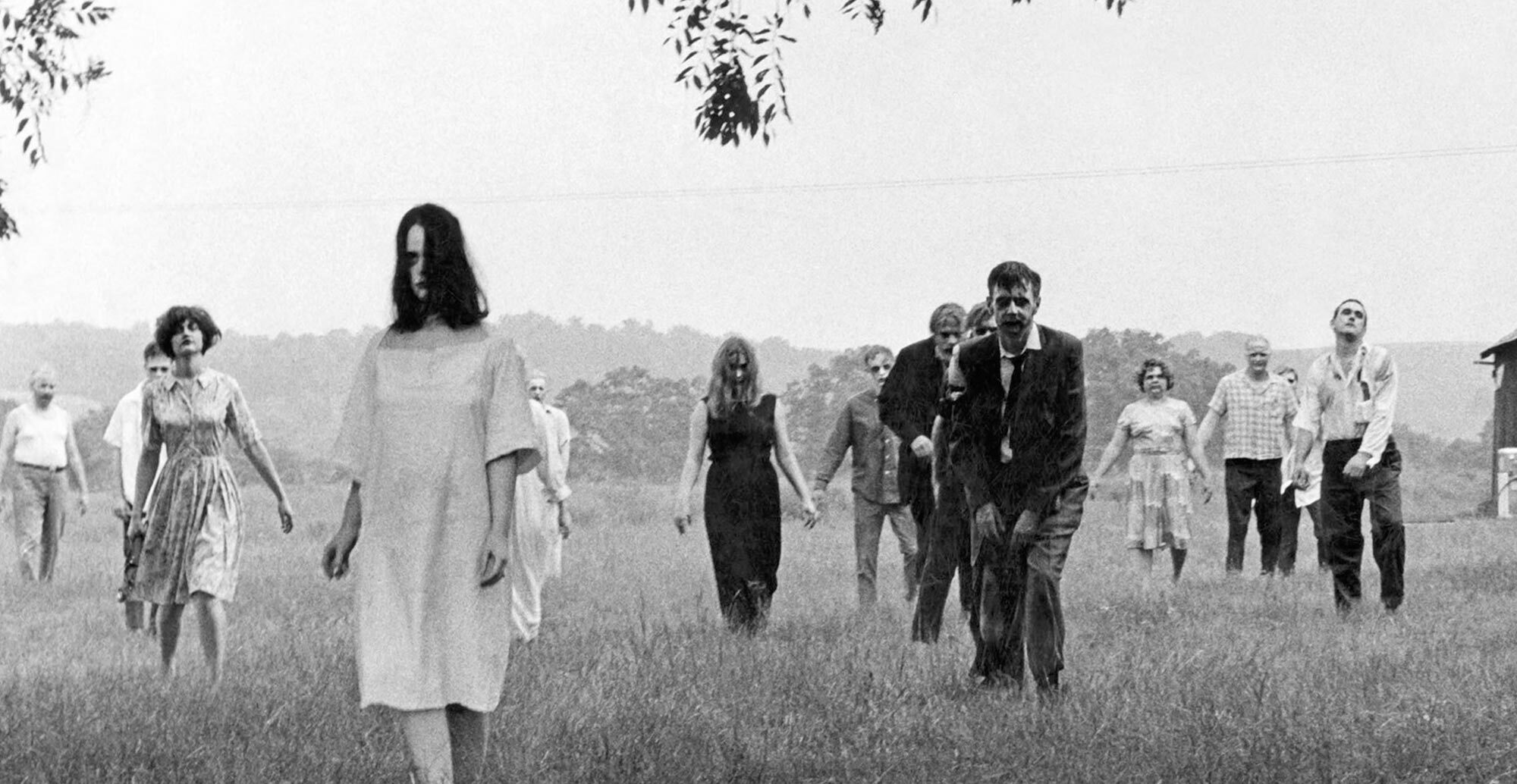 VFS Writing alumni Helen Marsh and Miriam Lyapin wrote
Festival of the Living Dead
, sequel to
Night of the Living Dead
.
These writers aren't only great at writing horror films, however. Apart from Festival of the Living Dead, Helen has been a writer for a variety of films with differing genres including Flowers and Honey, Secret Society of Lies, Blue Moon Ball, and His Deadly Affair. Miriam has a passion for sci-fi and fantasy, having been a finalist in the 2021 ScreenCraft Sci-Fi & Fantasy Screenwriting Competition.
We love seeing our terrifyingly talented graduates succeed in the industry, even if we need a hand-holding buddy to watch their work.
If you are a previous VFS Writing graduate who wants to write for a different genre and expand your skillset and career opportunities, VFS is now offering writing restreaming. For example, if you specialized in writing for games and want to learn how to write for film (horror, perhaps?), you can return to VFS for a restream and finish your courses in just 6 months! It's never too late to change your career goals.
If respecializing in a new writing genre appeals to you, reach out to our Enrolment Supervisor Sarah Somerville: ssomerville@vfs.com today!
Back to THE BLOG homepage